Weaving the Web of Flowers
by evelynsaenz
Snap the photos and spin the web. A talented group of friends are creating a flower garden of photos and spinning a web of links...
Flowers from the 365flowers Club
Where do we find our flowers and how do we promote our flower themed images?
We are spinning the web thicker and deeper each day as we create links to and from the various sites where we write, review, create and yes, sell. I am a member of a wonderfully talented group of friends who take photos of the flowers we encounter either in our own gardens or in our travels throughout the day. We post our photos on RedGage and then use these images to create cards, magnets and much more on Zazzle. We review and revisit these same flowers as we write on Squidoo. Then we each branch out to further extend the web by adding links, writing reviews and creating more pieces of art in niches all over the web.
365flowers Club Magnets
Magnet Garden from the 365flowers Club
365flowers posted Daily
The 365flowers Club welcome new Gardeners
We are the 365flowers Club and our goal is to post a flower a day for a year. We know that there are many people online looking for flowers, those who appreciate photos of delicate petals sparkling in the sunlight or people who delight in learning of flowers seen only in exotic places. The 365flowers Club has members all over the world who post there prescious blossoms daily for all to see.
Join us to see the flowers we have photographed or join us in expanding our garden. Begin by taking photos of flowers, then post them on RedGage. There are flowers everywhere. 365 days a year with the 365flowers Club weaving those flowers into the online floral spiderweb each day.
365flowers Club Creations
What's Available from the 365flowers Club?
Weaving the Web with Flowers
Where can you find the 365flowers Club Images?
We began taking pictures of the flowers in our gardens. I live in Vermont now so it was difficult to find flowers in April. There was still snow on the ground when the 365flowers club came into existance. As members from warmer climates began posting daffodils my flowers hadn't even come up yet. I searched though the photos I had taken last summer and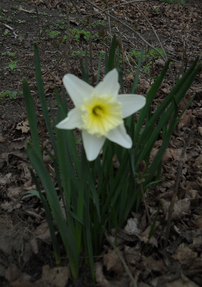 fall and was surprised to find that there were a few nice shots that would look lovely for the challenge. I added a Tiger Lily one day and a vase full of wild flowers another day. I stopped by to visit all the other flowers being added to the challenge by other 365flowers Club members and began to see flowers I had never seen before in my life. Then we began to use our photos to create cards, magnets and posters on Zazzle. All these flowers were beautiful on our Zazzle products. We wanted to shout to the world about our 365flowers photos so we began to write lenses about our 365flowers Club on Squidoo. We created a Facebook FanPage called RedGage Challenge, named for the first place we began posting our flowers and of course, began twittering about all of our links.
Which is your favorit color of flower in the web?
365flowers color choice
Pick a Flower
Choose your favorite 365flowers Challenge Magnet
Now it is your time to chose. Which of the 365flowers magnets do you like the best? Which color is your favorite? Several flower magnets arranged on your refrigerator would look very nice. A whole garden full of 365flowers Club magnets would be delightful. Please tell us which flower photos you like the best and how you plan to use your flower magnets once they arrive.
---
Disclosure: This page generates income for authors based on affiliate relationships with our partners, including Amazon, Google and others.