Bachelors of Health Science Degree
by Anna
Bachelors of Health Science Degree is very important health sciences degree. It is essential to become qualified healthcare professional in any specific field.
Important Careers for Bachelors of Health Science Degree Holders
Introduction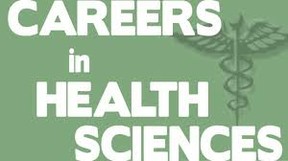 The field of health sciences is very broad and covers various aspects of life sciences and physical sciences, patient care, medical ethics, public health, health care administration and education. You can join all entry level jobs in health care industry in specific fields with a Bachelors of Health Science Degree irrespective to that whether you have earned it from on-campus or online Health Sciences degree programs. There are different kinds of jobs or careers available for Bachelors of Health Science Degree Holders in health care units like administrative, management and clinical careers. Bachelors of Health Science Degree will provide students complete knowledge to understand administrative and clinical data in healthcare facilities, business management, communication and ethics in medicines.
Important Careers for Bachelors of Health Science Degree Holders
An on-campus or online bachelors in health sciences degree will open doors to various careers in health sciences for bachelors of health science degree holders. Following are some important careers that require at least bachelors level health sciences degree. These careers are available in both government and private sectors.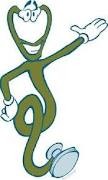 Admission Coordinator
Clinical Research Assistant
Health Data Analysis Manager
Health Unit Coordinator
Pharmaceutical Sales
Health Educator
Health Care Administrator
Admission Coordinator
According to survey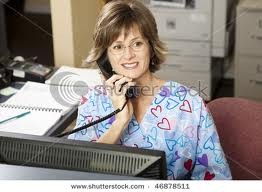 report on a job search site (Simply Hired) in year 2010 admission coordinators can earn annual salary of around $40,000. Major responsibilities of admission coordinators in any healthcare facility are to trail and record patient's admissions and discharges in healthcare unit. Other duties include responds to resident's telephone calls and updating database of healthcare facilities. These professionals have complete knowledge of government health plans and capable to design community workshop or health seminars for public. Hospitals and authorized resident care facilities provide stable job opportunities for such professionals.
Clinical Research Assistant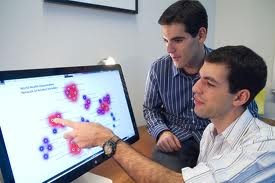 work with clinical program managers, scientist and registered nurses to provide support services for research studies. Annual salary reported in June 2010 survey report of Simply Hired is $47,000. Clinical Research Assistants are responsible to discuss research studies with patients, follow study protocols and maintain patient's confidentiality. They also help to list patients for clinical research projects. Most of employers hire candidates holding bachelors of health science degree. Some positions also require additional qualifications like certification in advance level medical terminology and clinical research internship.
Health Data Analysis Manager
The position of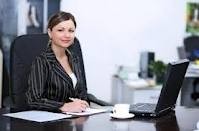 r requires minimum education of bachelors of health science degree with special focus on courses like medical documentation and health finance. Their main responsibilities are to supervise resource teams and gather health related information and data like survey reports of patient's satisfaction. After compiling data, health data analysis managers develop reports for company executives and team managers. Besides basic educational requirements, additional level knowledge of health statistics and computer database skills are considered as plus point. Potential employers are multi-physician offices, government agencies and hospitals. Average per year salary in June 2010 was reported $56,906 in Career Builder Salary Report.   
Health Unit Coordinator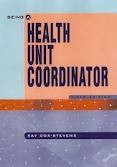 Main responsibility of health unit coordinator is preparing health service reports, take part in health advisory committee meetings and assist manager in designing health materials. Average per year salary in June 2010 Career Builder Salary is $30,929. Qualified health unit coordinators fulfill administrative support responsibilities in hospitals, medical clinics and government agencies. Employers accept candidates with bachelors of health science degree holders with major courses like computer science, business communications and health data. Exceptional communication skills are required because these professionals have to coordinate with patients and managers.
Pharmaceutical Sales
With bachelors of health science degree you can even start sales career in pharmaceutical industries. You can become a sales representative of any drug company to promote new product in pharmacies. There is good career growth and job options in this field as we know drug industry becomes much advance and new and improved drugs are formulated that need proper marketing and promotion to benefit patients.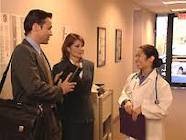 Health Educator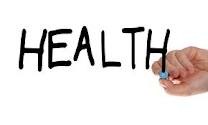 If you possess bachelors of health science degree you are eligible to teach health and nutrition courses to students of elementary and secondary classes in schools and to patients and communities in hospitals, clinics and healthcare facilities. Health educators are capable to tackle specific populations. They can focus their studies and efforts on particular illness and related health issues like childhood obesity, sex education and many other issues. They can also develop wellness programs in communities and schools. Median salary of all health educators in USA is around $51,892 in a report of December 2011 in Salary.com.
Health Care Administrator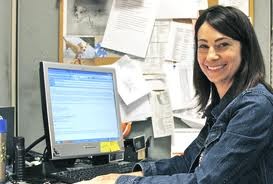 Health Care Administrators can earn around $90,970 average per year. Well qualified and well trained professionals can look after all functions and management issues of healthcare facilities like rehabs, hospitals or healthcare facilities. They ensure that whole organization and employees follow all laws and medical ethical codes. These professionals also perform other related administrative tasks like budgeting, policy making, marketing, advertising and recruitment.
Conclusion
A bachelor of Health Science Degree is very beneficial whether you have earned an on-campus or online bachelors in health sciences degree. Employers equally accept both degree holders. Moreover, online health sciences degrees also offer convenient and flexible option for those individuals who are already working in healthcare facility and need a degree to upgrade their careers and improve earnings.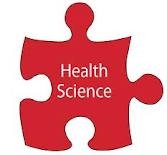 Updated: on 12/21/2011, Anna
---
Disclosure: This page generates income for authors based on affiliate relationships with our partners, including Amazon, Google and others.