Stop Procrastinating by Creating An Unschedule
by Marelisa
"The Now Habit" by Neil Fiore is a classic book on procrastination. One of the tools which the author recommends for those struggling with procrastination is the Unschedule.
Procrastination is the Thief of Time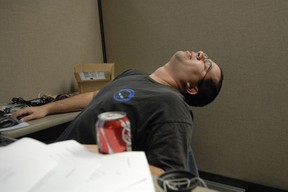 You've probably heard the saying that procrastination is the thief of time. In a nutshell, procrastination is when you put off doing the things that are most important to you, and you fill your time with low priority tasks. For example, suppose that you have an important report due for work, and you've set aside a large chunk of time, from 8:00 a.m. to 11:30 a.m., to work on it.
But then the following happens:
You sit down at your desk and decide to take a quick look at your email. As you scan the subject headings you notice a couple of emails that you can respond to right away, so you go ahead and do so.
A colleague walks into your office and asks about your weekend. You spend a few minutes chit-chatting with them.
You decide to go get a cup of coffee.
When you get back to your office, warm cup of java in hand, you spill some coffee on your desk.
As you're wiping off the coffee you decide that now would be a good time to straighten up your desk. Then you decide you might as well file the pile of papers that's accumulated on the cabinet behind your desk.
Soon, the entire morning has gone by, and you haven't worked on your report. You've put off the important task of working on your report, yet again, and you've used up your morning on low priority tasks and time-wasters. You may be asking yourself why you do this.
---
(Image: Gary Asleep at the Wheel)
The Now Habit - A Strategic Program for Overcoming Procrastination and Enjoying Guilt-Free Play
Why We Procrastinate
Here's why we procrastinate:
Fear of failure
Fear of imperfection
Fear of success
Feeling overwhelmed
Boredom
Work-Play Imbalance
Low self-esteem
Work-Play Imbalance
You can see above that one of the reasons why we procrastinate is when there's a Work-Play Imbalance in our life.
Neil Fiore, Ph.D., explains in his book "The Now Habit", that when we don't give ourselves time to play, we begin to resent our work. And this leads to procrastination.
That's where the Unschedule comes in.
Procrastination on Wikipedia
In psychology,
procrastination
refers to the act of replacing high-priority actions with tasks of low-priority, and thus putting off important tasks to a later time. Psychologists often cite such behavior as a mechanism for coping with the ...
How to Create an Unschedule - 11 Guidelines
Fiore explains that after reading that B. F. Skinner had a time clock connected to his chair, and that he would "punch in" when he sat down to work, and would "punch out" whenever he got up from his desk, he decided to start recording how much quality time he spent working. In addition, he decided to reward himself with activities that he enjoyed after he had spent a certain amount of time working.
This inspired Fiore to create a system that consists of 11 guidelines. Each of these guidelines is explained below.
Guideline #1
Schedule only the following:
Previously committed time, such as sleep, meals, and meetings.
Free time and recreation.
Health activities, such as going to the gym.
Routine structured events, such as going to class, commuting time, and so on.
Social activities.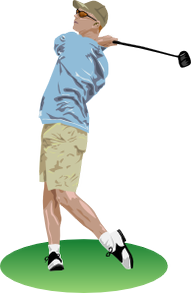 Schedule Guilt-Free Play
Why This Works
By scheduling all of the non-work activities that you have, you overcome the false notion that you have 24 hours a day to work. In fact, you'll probably be surprised by how little time you have left over for work.
You're scheduling guilt-free play; that is, you're giving yourself permission to allocate some of your time to simply enjoying yourself.
The idea is to create excitement by asking yourself how much you can get done in a short amount of time, instead of feeling anxiety about how much more there is to do.
Guideline #2
Once you have your schedule filled in with all of the things indicated in Guideline #1, you're going to find an empty spot on the first day and work for half an hour on your project.
Don't write down "work" in your schedule until you've actually completed at least half an hour of uninterrupted work.
Instead of writing down in your schedule when you plan to work, you're keeping track of how much work you're actually doing.
Guideline #3
Only take credit if you work for thirty minutes straight, without interruptions. If you stop working before the thirty minutes are up, you can't take credit for it, so don't write it down.
Guideline # 4
After each period of half an hour worked, reward yourself with a break or change to a more enjoyable activity. This creates positive associations with your work.
Procrastination: Why You Do It, What to Do About It Now

Based on their workshops and counseling experience, psychologists Jane B. Burka and Lenora M. Yuen offer a probing, sensitive, and at times humorous look at a problem that ...

Da Capo Lifelong Books /

$15.95 $8.29
Still Procrastinating: The No Regrets Guide to Getting It Done

Find out why you put things off-and learn to conquer procrastination for good!"What if I make a bad decision?" "What if I fail?" "I'm better under pressure." There are all ...

Wiley /

$15.95 $6.99
The Procrastination Equation: How to Stop Putting Things Off and Start Getting Stuff Done

Using a mix of psychology, science, self-help, and a decade of groundbreaking research, Dr. Piers Steel, internationally recognized as the foremost authority on ...

Harper /

$25.99 $10.11
The Procrastinator's Digest: A Concise Guide to Solving the Procrastination Puzzle

Xlibris, Corp. /

Only $15.99
Guideline # 5
Keep track of the number of quality hours worked each day and each week. This will alert you to any problems that may exist.
Guideline # 6
Always leave at least one day a week for recreation and small chores. This day is essential for relaxation and rejuvenation, and so that you feel like you're living your life now, instead of putting it off for later because of work.
Guideline # 7
Before you decide to participate in a recreational activity or social commitment, work on your project for half an hour. That way, you can enjoy the activity without feeling guilty--since you got some work done--and your subconscious mind will be busy finding creative ways to deal with your project while you're at play.
Guideline # 8
Instead of focusing on finishing a project, focus on starting it. Ask yourself: "When can I start?"
Guideline # 9
Keep thinking small. Remind yourself to ask how to start, instead of asking yourself how you can get it all done.
Guideline # 10
Keep starting. Keep working in thirty minute increments.
More Books by Dr. Neil Fiore
Guideline # 11
Don't stop working if you're stuck. Stay with it until you have at least some idea of how to resolve the problem, or what you're going to do next. This will create positive momentum, so that it will be much easier for you to get started the next time.
How to Stop Procrastinating
How to Stop Procrastinating
This site is filled with articles, exercises, tips, and tools to help you overcome procrastination.
Stop Procrastinating and Write Your Ebook
Use the advice contained in "The Procrastination Equation" to stop procrastinating and get to work on your ebook.
Conquering Procrastination: The Now Habit
A summary of the "The Now Habit" on "Abundance Blog by Marelisa Online".
Sample Unschedule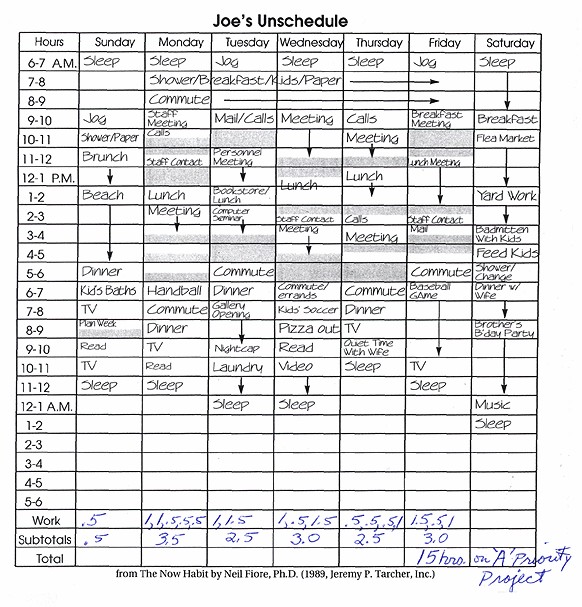 Here's a Sample
The Importance of Play
We need regular physical and mental renewal in order to do our best work. And the way to recharge our batteries is by taking a break after every half hour of work, and by scheduling guilt-free play.
Devote at least one hour a day to exercise, socializing, or a leisure activity.
Devote one day a week for relaxation and small chores.
When you know that work will not deprive you of enjoying the good things in life you can more easily tackle a large task without fear that it will leave no room for doing anything else. Giving yourself permission to play will keep you motivated and interested in returning to your work projects.
---
Disclosure: This page generates income for authors based on affiliate relationships with our partners, including Amazon, Google and others.