Mystical Experiences
by darciefrench
Spiritual experiences on the path to Enlightenment
The Rocket Takes Flight
The Take Off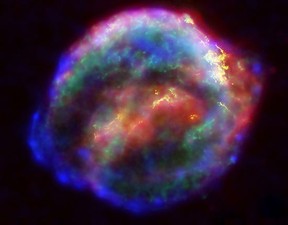 I discovered the works of Dr David R Hawkins in 2005, with a copy of Power vs Force. By 2007, I was reading the third book in his trilogy, "I: Reality and Subjectvity". This book would turn out to be akin to my personal Bible.
For most of 2007, I spent time in my room in meditation, and reading "I". I could say I was in active persuit of enlightenment and/ or the discovery of the presence of God. During meditation, I discovered realms I'd only dreamed of. I learned to be a lucid dreamer; typical dreams where one has the sensation of being out of control became a thing of the past. I became always aware of the "I" of consciousness, that wears the cloak of an ego as it's operating system.
At the end of 2007, there was a build up and then an explosive spiritual experience that to me, was like how I would imagine being on a rocket ship taking off from earth's orbit. When this virtual ship took off, it left my ego in pieces, shattered. This was perfectly ok with "me" or that which was looking upon the world from these eyes; I didn't miss what was lost at all, but was thoroughly enthralled with what was gained.
What was gained was this overwhelming sense of loss of identification with programming. The experience of this loss was sheer Joy. The shattered ego was a pile of programs on the floor, a bunch of floppy discs lying there flopping occasionally in the after-jerks of death, and it didn't matter. That which gazed upon the shattered former self was so full of love, and power, it simply picked up the broken pieces and put them away. Like noticing the floor was dirty and sweeping it up with one hand, while performing delicate brain surgery with the other
Everything I "was" was all that I wasn't, and this greater Self was enormous. It was totally expanded, and included views from space where the earth was this tiny cell, and things only got sticky for the cell when one looked closer and thought the people and the other living beings and material items meant division. In that sense, ego had broken apart and opened up, so increased knowledge and awareness could be recognized. Even though what I thought was me was left behind when the rocket ship took off, "I" was definitely still present and went with the ship into outer space. And I got to see what it's like to be "All that Is".
From space, I literally saw the shape of God as the constellations forming this giant shape of a man. It was a simple vision, and it simply confirmed that we are made in the image of God; we are cells of a greater body.
From this viewpoint, I saw how limited those programs were that believed this kind of awareness wasn't possible. The old programs that said space travel without a space ship isn't possible weren't running. What was running was the source of the programming, and it was experienced as the source, not the programs. This essence of being is over poweringly blissful; it is like being on heavy duty narcotics only, there is no peak and waning of experience but a burning up of it, by an endless flame. And the burning up is exquisite, like fire must feel like in the sunlight, when a match meets its maker. For several weeks, I became accustomed with the mystic reality, which has forever changed everything.
Outer Space
Views From Space
Coming Back To Earth
The Landing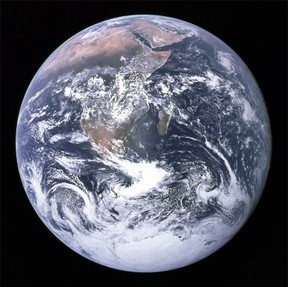 For about three weeks I was the delicious state of Allness. It was surprising that people around me  hadn't noticed the things I'd been witness too. Little by little, these "surprises" seemed to overwhelm the state of absoluteness, and a re-investment in the broken ego began to take place.
It was slow, and insidious, until one day I was coming up the stairs carrying laundry and felt this spiraling sensation, and there I was, "me" again. I was back on earth, a sticky cell amongst millions of other cells. Everything was incredibly noisy. I could feel noise like a tangible sensation. Lights were too bright, conversation too painful.
I felt as if I just noticed that I'd been holding on to a live wire that was sending jolts of agony through my body. The "me" that thought it was back again was not strong enough to deal with the power of the higher Self, and this is why it crumbled in the first place. Greater spritual awareness will always be considered by ego as a great sacrifice, because it has to let go of its self to experience the reality of the greater Self. Spiritual work serves to release the blocks, or programming that stand in the way of the experience of the power as bliss. And the ego stands against bliss, and will always present the more complicated scenarios for review (ie - how to become an astronaut so you can travel to space)
Have You Read Karma's Story?
Karma's Story by Darcie French
The book I wrote in 2008
Karma's Story by Darcie French
The book I wrote about existentially leaving the earth as I knew it, seeing a view from space, and then returning to earth.
The Past Three Years
Ups & Downs
The past three years have been interesting. Much has changed. While a persona was re-energized and is evident in the world, that which is "I" holds fast to the experience at the end of 2007, and to others that have come and gone since. Spiritual awareness expands and grows like any other paradigm of reality; over time, with eternity on its side.
Wizzley Article That Offers Karma's Story
Free ebook download
Chronic Scribe Blog
Describing the nonlinear
---
Disclosure: This page generates income for authors based on affiliate relationships with our partners, including Amazon, Google and others.