Your Eating Plan: It's never too late to get things right!
by tssfacts
It's never too late to get things right! I have preached this to my friends for years and years. So now I have decided that I need to practice what I preach.
Eating the right way
Don't ever stop


In the The Maker's Diet: Not a diet I told you a little about the eating plan that my doctor had put me on. I lost the majority of my weight on this plan. I can honestly say that I was never hungry. It seemed, at least for the first week or so, all I did was eat, no sooner than I got the kitchen cleaned it was time to eat again. Finally I got into the swing of things and managed my eating times with my work time and things began to fall into place. The last few years brought challenges to many people. I was also challenged with some issues. Some of the challenges I dealt with.
Lack of funds
I did the best with what I had.
I had to stop following the plan due to lack of funds to stay on the organic/natural foods. I did the best with what I had. I did gain some weight back but not too much. I have lost all but the last 14 pounds. I lost those extra pounds by juicing and cooking with Coconut Oil So here it is October 25, 2011 and I am ready to get back in the saddle and get this weight off of me once and forever more. This page will be a work in progress. I invite you to come and follow me as I work off these pounds and keep them off for good.
I am starting at Phase One and working my way through the four phases.   I am going to start eating the food without the supplements till they arrive, should be in next few days.  These supplements are NOT necessary to make the eating plan work.  But these are what my doctor had put me on so I am following the instructions as he gave me.  
Oceans 3 - Beyond Omega 3
Supplement number one
This product replaced the Garden of Life Cod Liver Oil that I had been taking.  It wasn't that bad it had a natural mint flavor added to the oil and I took it daily. I have not tried Garden of Life Oceans 3 before so I am looking to see what it can do for me.  It's contain OmegaXanthin.  It's a ultra pure fish oil that supports the cardiovascular, brain and nervous  systems.  The fish oils are purified with a many stage molecular distillation process that removes environment toxins.  It's a great source for Omega-3 fatty acids.
Garden of Life Oceans 3 - Beyond Omega 3, 60 Softgels
Good Fish Oil
Garden of Life FucoThin
Supplement number two
This is the best stress reliever I have ever tried. Plus it helps with the unwanted fat cells.  It contains proprietary concentration of fucoxanthin.   When I was on it before my energy levels began to increase daily.  I noticed a difference by the end of the first week.  Not only could I see little fat handles disappear but I felt much better and my stress levels began to fade away.  I can't wait to get back on this again.
This comes in 90 or 180 count bottles.  Guess which one I am getting.
Garden of Life FucoThin
This is good stuff
Garden Of Life fucoTHIN, 90-Count Bottle

fucoTHIN is a natural, whole food based supplement that is made with a proprietary concentration of fucoxanthin combined with pomegranate seed oil, for a patent-pending ...

Only $51.41
Garden of Life - Fucothin Value Size, 180 softgels

Empowering Extraordinary Health - FucoThin is a natural, whole food based supplement that is made with a proprietary concentration of fucoxanthin combined with pomegranate ...

$82.35 $41.29
Vitamin Code 50 & Wiser Women's Multivitamin By Garden Of Life - 120 Capsules
Supplement number three
This replaces the living vitamins I was on before.  I have not tried this yet.  Since I am in my early 60's I do qualify for the 50+ and wiser categories.  They also have a men's version of this supplement.  
These vitamins consist of RAW Food-created Nutrients (TM).  It supports Breast health, Heart health, Digestive health, Vision health, Memory health, and supposedly  address stress and emotional issues too.
Vitamin Code 50 & Wiser Women's Multivitamin By Garden Of Life - 120 Capsules
Coconut Oil - 32 Fl Oz
Not really a supplement
I have tried several brands of coconut oil.  My favorite is still the Garden of Life brand.  It seems to be "fresher" and has the most delightful light smell of coconut.  I am still amazed that I just enjoy this oil so much.  I can't stand to eat coconut at all.   I use this oil for "frying", cooking, smoothies. Not only is it good for weight loss but also helps thyroid function. 
Extra Virgin Coconut Oil
Is this really a supplement?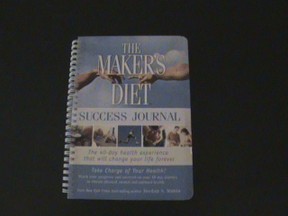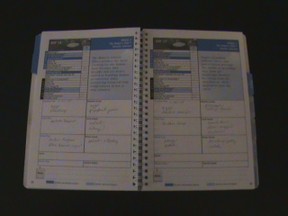 Here's the plan:
It's simple but will work?
I am going to follow the plan to the "T".   I have already either eaten, (after all I am still human) or gotten rid of the foods not allowed.   I am going to use my journal from before so I won't have to be concerned with what to eat.  I will just follow the meal plans that I used for the various weeks and phases.  The reason I decided to do this is because I just moved and still am living among boxes.  My focus is on getting unpacked and going back on this eating plan.   This will make it easy for me to get started.  Then I can start working out other meal plans as I get more settled.
 
I am still going to continue to juice on a daily basis.  One can never get enough veggies. My main concentration will be on the eating plan and not exercise per say.  I will continue to do the daily living exercise like bending, stretching, that I get from cleaning and other activities like unpacking.   As I progress then I will get a regular exercise program going. Again it won't be a gym membership or anything like that.  I want to keep this simple.  I lost the wt. before without any added exercise programs.
I will be weighing every week but will only report my wt. loss here once a month.   I will use my home scales as my measuring guide.  What this means is that any other places that I may get weight like doctor's office etc. won't count.  I want a consistent weight appropriate for this recording.
I want to get closer to eight hours sleep that our bodies require and increase my water intake on a daily basis.
Here are the goals:
Can I do them?
My first goal is to lose the extra 14 pounds that I haven't been able to shed up to now.
 
My second goal is to get off the B/P meds that I am currently on. I just had my doctor's visit to renew these. I was placed back on my old meds at a lower dosage. I have been told in the past that if I lose another 20 pounds then I will be able to get off this medication. Will it take less or more? Stay tuned to find out.
My goal weight: ideal vs high school weight. All the way through high school and even into college I weight the same 150 pounds. Of course I am blessed with big bones so this weight didn't look too bad.
When I moved back to Florida in 85 my weight was 180 pounds. I looked really good at that weight too. When I unpack that picture I will put it on this page. 
My second weight goal will be 180 pounds: after losing the additional 14 pounds.
 
My third weight goal will be my high school weight of 150 pounds.
 
My last weight goal wil be my ideal weight.  My idea weight is somewhere around 125 pounds. To be honest I don't ever remember weighing this but I know that I did at one point in my life.
What is your idea weight? Women's Ideal Wt Calualator  and Men's Ideal Wt Calualator
How I looked at 150 pounds.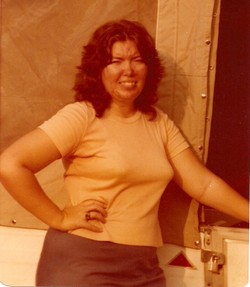 I really wasn't trying to make a face; but I was facing the sun.  I was 28 years old in this picture. My weight was the same as high school. This picture  was taking on a camping trip to the Grand Canyon.  I am in front of the pop-up tent that we camped in all the way from Florida to California.
Do you think I can lose the 14 pounds in this first month?
I am aiming for less than 30 days.
Am I Bad
Or Just Bad Planning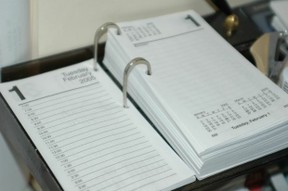 I know that it's not the 25th yet; but with the Thanksgiving coming up, I wanted to go ahead and get this out.  Next month I will give you a report during the week of Christmas.  Starting in January I will be back on the 25th of every month reporting.  I am not giving up; so keep coming back and checking up on me.
Well I lost 5.5 pounds in the first week and gained 4 pounds back. Total weight lost 1.4 pounds.  So what went wrong?  I would like to say that my friend tempted me, but that actually isn't true.
I did very well the first week, then the second week I realized that I didn't have a complete shopping list as I should have.  More than that I still didn't have my kitchen stuff unpacked.  I only had a few things unpacked which I used the first week; but who wants to repeat the same meal for four weeks in a row.  I surely didn't.  I did run out of few key items, but my food shopping was done and I just had to do with what I had.  I did go out several times to eat, but honestly I didn't watch what I was eating although I did try to eat healthy.  I was tempted with cookies and cupcakes and I was so frustrated I gave in and indulged.   
Complete Failure
Or Good Results
My supplements arrived the second week of the month.   I took them faithfully and only missed a couple times during the month. Even when I didn't eat really good I took those supplements.   Here is what I noticed at the end of the month (well up to today).  I didn't seem as stressed as before.   When I looked at the boxes surrounding me, crying out for me to unpack them, I didn't freak out, but was calm and worked one box at a time.  I didn't even freak out when I ate the cookies and cupcakes.  My attitude afterwards was ok, so I indulged but I didn't indulge every meal.  Once they were gone they were gone.  
I noticed that my energy level was picking up a bit.  This move was a very hard, stressful move for me.  The way I was feeling I thought if I get unpacked sometime in 2012 I would be doing good. The more my energy increased the more boxes I was able to unpack.  To date I only have a couple of kitchen boxes and lots of book boxes to unpack, and a few miscellaneous boxes to go.  I will be unpacked before the month is out. Yippee!
I also noticed that my clothes fit me differently.  I was losing inches.  I wasn't so concerned about the inches before because I was focusing on my pound loss.   I could see my little "love handles" shrinking.  
The best part is that my blood pressure dropped 10 points.  I recorded my BP during this month because I wanted to see what effects the supplements would have on the blood pressure, if any.   Remember these, all but the fucothin, was new for me.  They replaced the ones I was on before.
To sum it up, overall I stayed on the meal plan 3/4 of the month.  The remaining 1/4 of the month I didn't eat the proper foods but did take my supplements.  The stress is leaving my body.  I am losing inches (fat).  My blood pressure dropped 10 points.   I will continue doing what I know to do.
Do I feel discouraged?  Not on your life.  I feel great and will do much better in the months to come.
What Am I Doing For Thanksgiving?
Eating of course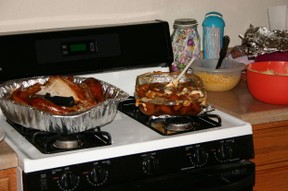 For Thanksgiving instead of cooking and having left overs I am ordering a meal (single portion) to go.  No left overs to tempt me.  Will I have pumpkin pie? You bet, but it will only be a piece and not a whole pie left over where I can get seconds.   
December's Report
Have I been naughty or nice?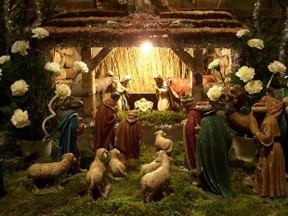 Tomorrow is Christmas 2011 and as I sit here reflecting on this past year I have many things to be thankful about.  The first and foremost is that Christmas to me is all about celebrating the birth of my Lord and Savior.   This will be my first Christmas without my Mom.  Although she has been gone for ten months; I still miss hearing her voice and seeing her.  But the good news is because of Christmas she is not only in my past but is in my future, along with my Dad.  
This will be my last entry on my weight loss journal for 2011; there will be many more entries to come for 2012.   The last month I have held my own.  I didn't loose nor did I gain, yippee!   I did have my yearly portion of eggnog along with other Christmas goodies.   I did manage to indulge in moderation.   Instead of having eggnog all through the month of December I only bought one container of this wonderful drink.   It bought back many memories of Christmas's past.   When I ate goodies I only ate or bought small portions and not several containers of the goodies.   All in all I feel good about my weight journey so far.   I still  managed to loose more inches even though I didn't adhere to the eating plan exactly.  My love-handles are shrinking!  The one consist thing: regardless of what I ate I still kept those supplements coming.   I saw continual lower B/P when I would take my B/P.  My energy levels did come and go, more than likely it was due to my intake of sweets. 
2012 will bring a full fledged effort to follow the eating plan.  I am back on reaching my weight loss goals.   Will I be able to mark off one or more of my goals next month?  Come back and see the report on January 25, 2012. 
January's Report
Loss or Gain?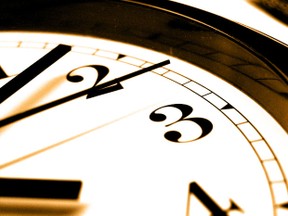 My how times goes so fast, it was just New Years Day just a couple of days ago. I was still taking a "review" of 2011 few days after 2012 started. I ran across some paper work that had my weight on January 1st of 2011. I sat there staring at this piece of paper and looking at my December weigh in. (As mentioned before I did gain some weight and lost some weight over the Holidays but was able to maintain during that time and didn't gain anymore weight.) I sat there at my desk just shaking my head. My January 2011 and January 2012 weight was one pound different. I wanted to scream and cry but I didn't. I also noted that I lost and gained the same 10 pounds through the whole year of 2011.
Now for the good news. January 1, 2012 I weighed in at 270.5 pounds. That is three pounds more than I weighed when I started this weight-loss journey. My weigh in for this report is 263 pounds. From my January first weigh in, that is a loss of 7.5 pounds. I am on my way. How close will I come to meeting my first weight loss goal: loss of extra 14 pounds that I gained since I had stopped this eating plan? Check back next month and see. See you on February 25, 2012.
February's Report
Eating out: New learning curve and challenges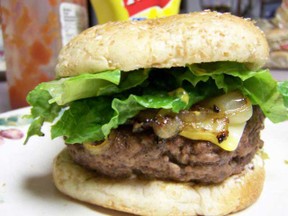 The last two weeks found me away from home during the meal hours. My planning was poor and I didn't take into consideration what eating out several times a week would do "TO" me. My places to eat weren't the best. I went by what was near me and how long it would take to fix the meal. In other words my thoughts were "from this point how long would it take for me to get some food"? I did good I didn't eat at any fast food places, but ate at "real" restaurants. The problem was the food choices. So once more I gain back weight I had already lost. This time it was 3 pounds, so I am back up to 266.
Blood Work
There is good news!
In February I had my yearly blood work done. This was my best ever. I have not been out of range in any of my blood work, but have been at the upper high normal range. This time I was at the lower range of all them. My cholesterol was in the lowermost range. My blood glucose had dropped 17 points landing me in the middle of normal range. I thank God everyday for allowing me to find this eating plan. I guess I could say that this plan is a result of answered prayer. 

Next month I will to work on an "eating out" plan. I don't want to be caught off guard like I was this month. Every month I feel that I am getting back on track. My energy levels are increasing, I am still losing inches, now I want to see the pounds coming off too. See you next month for my March report.
March Report
A watched pot: does it boil or not?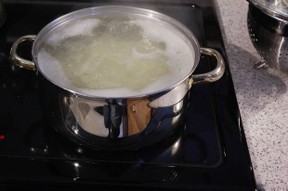 March has been quite challenging in several ways. Because of my volunteering work I continued to eat out but did make better choices. I managed to lose and then would gain it back. Mid March I began to realize that I was "obsessing" about this weight-loss journey. Those that know me know that I am a very "serious" person. I have been most of my life and perhaps that is what helped me get through my nursing career. I have to learn how to turn that "seriousness" into a benefit and not a detriment for me. I have to learn to take care of myself like I took care of my patients. Is that an easy task? Sounds easy but in reality it's not. I have always cared for others and leaving myself to fend with what ever energy was left over: which wasn't very much. Part of this journey is to get me back into shape physically and learn to have fun along the way. I grant it that is a new concept for me. But I am just as determined to have fun as I am to get this weight off of me.
So I have come up with new goals and new strategy of losing this weight. One of my nursing instructors would always say, "The way you eat an elephant is one bite at a time". My parents taught me to break down large (big) projects into smaller projects, sounds like the same advice to me. My weight loss journey now has a new structure and I have already kicked it off these last few days remaining in March.
New Goals
Are They Realistic?
lose 10 pounds each month 
bring in some fun exercise 
get back to juicing on a regular basis
new reporting schedule
I realized that even though in my mind I was looking at each month's weight loss, I still was "seeing" the total amount that needed to be lost. Wrong focus. I was consistently looking at the elephant and not one bite at a time. I will now only be focusing on these 10 pounds and not the total amount that I need to lose. When I do this I will be 100 pounds lighter at the end of this year.
As a kid I never had a tricycle. Oh I wanted one so bad. My cousins had tricycle so every time we would go and visit them we took turns riding them all day long. Well, now I have a trike of my own. I think I look spiffy don't you? As a teenager I rode my bike every chance I had. So I am going to ride my trike every chance I can. I remember those fun days just of me and my bike. Will I have that experience again? You can count on it!
I haven't been keeping up with my juicing routine. I can really tell the difference when I don't. So I have set up a "drinking plan" for everyday. When I didjuice, it filled me up like a regular meal and disbursed energy till the next meal time. I will still eat the Maker's Diet food. I am hoping that on the days that I volunteer that the juicing will help me make even better food choices and not want to eat everything on the menu.
I will now be reporting my results every 60 days instead of every 30 days. I am hoping that this will help remove the "obsessing" of this weight loss and think on other things like having fun riding my trike. I will also be reporting on the last day of the month instead of the 25th. Besides that I don't want this page to be so long that people can't read and enjoy my journey with me.
There you have it. Starting weight 269 (3pounds gain from last report). Come back on May 31, 2012 to see how I did. See you then.
Disclaimer
As with any change in your diet consult your physican first.  The reports found on this page are my results. They are meant to be informative only.  Don't be afraid to talk to your doctor work with her/him.
---
Disclosure: This page generates income for authors based on affiliate relationships with our partners, including Amazon, Google and others.