Overcoming the Fear of Public Speaking
by bolillie
Does the thought of public speaking make you sweat, tremble, hyperventilate and want to cry? A few simple tips can minimize your agony and increase your confidence.
If I Can Do It, You Can Do It
If someone had told me that in less than a two year span of time, I'd go from almost never speaking publicly to traveling the country speaking to hundreds of people, I would have hidden in a cave somewhere. 

I wasn't just a little scared of public speaking. I was terrified, horrified, petrified, and mortified at the thought of standing before groups of people and opening my mouth.

I know I'm not alone. Studies show that fear of public speaking ranks right up there with fear of death for a lot of people.

If you're one of those people whose heart races at the mere thought of speaking in front of crowds, I hope you'll benefit from these tips to aid you in overcoming the fear of public speaking.



 
Do It Afraid!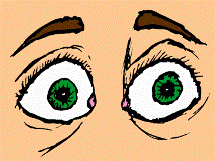 It's the advice no one wants to hear, but when you first start public speaking you'll have to do it sweating and trembling and feeling like you're going to faint dead away. It's the nature of the beast. 

Facing your fear is the first step to overcoming it. You can read about overcoming the fear of public speaking. You can think about it. You can even pray about it. But the only way to truly overcome it is to stand up and speak.

Muster your courage, step up to the lectern, and open your mouth. 
Prepare
One way to build confidence is to prepare your material. Don't try to stand in front of people and wing it. If you can do that successfully you probably don't need to read the rest of this article. 

Know what you're going to say. Research. Prepare notes. Anticpate questions the audience might have and address them in advance. Know your stuff!



 
Practice
Once you know what you're going to say, practice delivering the message. This is vitally important for several reasons. 

It's a chance to work out kinks and glitches. Just because something sounds good on paper or in your mind, doesn't mean it will work when you say it aloud.

Practicing also helps you become more comfortable with the material. The more familiar you are with the delivery the more confident you will feel.  
 
Be Yourself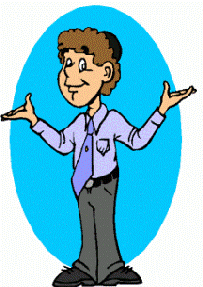 When you speak, don't try to be someone else. Simply be you. It may take a while to discover your unique speaking style, but eventually you'll figure out what suits you best.  
When I first started public speaking I thought I had to become like other polished, professional speakers that I knew. I quickly discovered that just isn't me. I'm not formal in real life and I don't feel comfortable trying to be that way when I speak. 

Eventually, I started to loosen up and be myself. I discovered that I like interacting with the audience, dressing in outfits that match the talks I'm giving, and sharing a mixture of teaching and stories blended together. 

It may take a while before you find your stride, but remain true to yourself. Resist the urge to conform to someone else's way of doing things. Whether you speak in business settings or at informal gatherings, there is always room for your personality and individuality to shine throuugh. 




Focus on the Message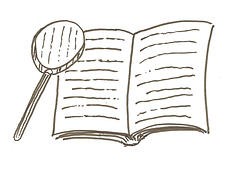 Nervous speakers tend to get caught up in wrong thoughts. The temptation is to think about how you're coming across and what the audience thinks of you. When this occurs, you've lost sight off the bigger picture- the message you are bringing. 

Keep the main thing the main thing. If you focus your attention on the message you're delivering you'll soon discover that the nerves dissipate on their own. You'll get so caught up in your subject that you'll forget you're in front of an audience.  

Always bear in mind that you have something worthwhile to say. Chances are good that your audience wants to hear what you have to say. Your job is to deliver the words you've prepared for them. Keep that in the forefront of your mind. 



Image from Tall Chris on flickr.
Get Excited!
Enthusiasm is contagious. If you are excited about your topic, your audience will be more apt to pay attention. Granted, enthusiasm comes easier if you're speaking on something you're passionate about, but even if you're not, generate some energy. 

When I first started speaking and had lots of excess nervousness, a friend reminded me that the reaction of fear and the reaction of excitement are very similar. Rather than letting fear get the best of you, put that nervous energy to work. Channel it into an eagerness for your subject. 

 
See Yourself Succeeding
What you see is what you get. Nothing could be truer when it comes to public speaking. If you picture yourself frightened, fumbling for words, or embarrassed, you greatly increase the chances of those things happening. 

That's why it's so important to see yourself succeeding. In your mind, watch yourself confidently walking to the lectern and delivering a message that helps and inspires others. Set your mind on positive thoughts and don't let negative images override them.

And while you're at it, speak only affirming words about your presentation. Avoid talking yourself out of success.  
Move It!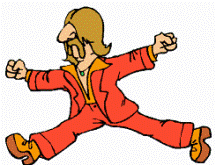 Standing still and white-knuckling the lectern is a sure way to breed anxiety. If your body language is filled with tension, how can your words be otherwise? 

One of the quickest ways to dissipate fear is to simply move your body. The quicker you step out from behind the lectern or whatever you hide behind, the quicker you will feel at ease.

Walk around. Allow body language and facial expressions to emphasize your words. Use visual or tactile aids that keep your hands busy. If necessary squeeze a stress ball while you speak. Get that body moving and you'll experience less anxiety. 
Slow Down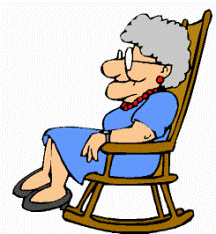 When panic strikes, the tendency is to speed up, talk faster, tremble, and use jerky movements. While you may not be able to get rid of all these tendencies, a few purposeful pauses will do wonders for your nervous system. 

A pause here and there isn't going to ruin your presentation or make the audience uncomfortable. In fact, just the opposite may be true. You will likely appear more confident and controlled. 

Slow down. Take a deep breath and exhale. Center your thoughts back on the message. Think, "Control, control, control." 
Overcome the Fear
Notice I don't say anything in this article about getting rid of the fear of public speaking or deleting it from your world. That's because it's not likely to happen. Chances are really good that you will always experience a measure of anxiety about speaking in front of others. That's okay. That adrenalin can keep you from being a bore. 

The key to public speaking isn't an absence of fear, but rather the control of it. A confident public speaker knows how to overcome the anxiety instead of letting it overcome the speaker. It's a matter of control.

Hopefully, the tips in this article will help you gain a little more confidence each time you speak. 

 
Toastmasters International
Would you like to become proficient at public speaking? Toastmasters International is an organization that has helped millions of people learn to speak effectively. 

 Through a local chapter of Toastmasters International, you can practice delivering prepared presentations as well as impromptu speeches. In an affirming environment of fellow toastmasters, you will practice communication skills and offer constructive feedback to one another. This is an excellent way to become comfortable with public speaking. 

Find a Toastmasters club near you.  
A Helpful Resource for Speakers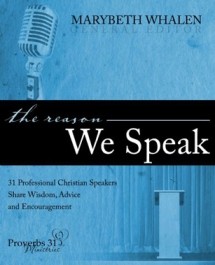 The Reason We Speak is a wonderful resource for any public speaker. The editor, Marybeth Whalen, has compiled advice and wisdom from 31 professional Christian speakers into a book that is both a Bible Study and a speaker's manual. The topics cover every aspect of developing a speaking ministry or career, everything from spiritual preparation to the practicalities of choosing topics, publicity, wardrobe, traveling, and balancing life and speaking. 
In chapter three, "The Reluctant Speaker," I share the story of accepting God's call to public speaking and how I dealt with my insecurities. 

The Reason We Speak is available from Proverbs 31 Ministries and Amazon.


How Do You Feel About Public Speaking?
I Dare You!
More Help for Overcoming Fear
---
Disclosure: This page generates income for authors based on affiliate relationships with our partners, including Amazon, Google and others.