Rough Sea Justice Book Review
by sandyspider
Suspense book on crime, adventure, murder, justice, sea, sailing, yachting, guernsey, channel islands,crime and punishment, adventure thrillers, sea adventure, sailing and the law.
Cruise the Rough Sea Justice
A Book of Intrigue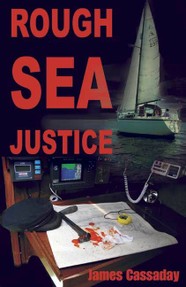 First published in 2005 as a book, written by James Cassaday, this book has all the elements of a great suspense novel. Written with a touch of humor and interesting from start to finish.
We all know that justice is not perfect. The laws tend to protect criminals. The victims feel frustration when trying to protect themselves and property. The laws of the court can charge victims of using excessive force. Where is the justice?
Rough Sea Justice is a book of fiction that has all the elements of truth, because we all know that this could happen to us.
Travel along as we sail along the water as one man goes on the run in his yacht after killing his two assailants.
Who is James Cassaday
Author, Seaman and Royal Air Force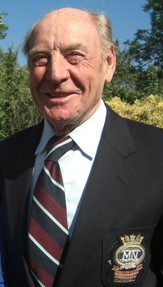 James Cassaday, born in 1934 lives in the United Kingdom and is the author of three books, including Rough Sea Justice. James served for a short time as a boy seaman in the Merchant Navy. Afterwards, he enlisted in the Royal Air Force and became a coxswain in the Marine Craft Section, the peacetime equivalent of Air Sea Rescue. This followed by his main career in the Fire Service, over 35 years and now retired holding the rank of Chief Fire Officer.
Presently James lives in retirement on the south coast of Guernsey. His years out to sea have influenced his writing style.
My Review of Rough Sea Justice
See the Latest Price
After the death of his ,wife Janet and his friend George, James decided to take his friend's advice. He put his house up for sale and waited for all his land ties to clear. From here on, Zephyr, his small yacht would be his home.
Awoken from his bunk, James heard noise along the deck outside. As James opened the cabin door into the saloon, he heard the main hatch slide open. In the dark, James gripped on to a metal winch handle. As one man lunged forward, James struck out with a mixture of fear and anger.
There was a bone-crunching thud as the handle made contact, and then more noise as the man hit the deck. The second man tripped and fell on top of his accomplice…I am sure we can guess what soon followed.
Should he contact the police?
Could he convince them that it was all in self-defense?
James goes on the run with his yacht. Traveling through the waters surrounding the Hebridean Islands and plunging himself in deeper water. A great read from start to finish. It kept me on the edge of my seat.
I had the privilege of reading this book during the formatting stage that I had done for James Cassaday. Read the first 21 pages before you buy it on Smashwords. 
Available in these formats:
• Online Reading (HTML)
• Online Reading (JavaScript)
• Kindle (.mobi)
• Epub (open industry format, good for Stanza reader, others)
• PDF (good for highly formatted books, or for home printing)
• RTF (readable on most word processors)
• LRF (for Sony Reader)
• Palm Doc (PDB) (for Palm reading devices)
• Plain Text (download)
• Plain Text (viewable as web page)
Rough Sea Justice on Smashwords
See more books offered July Specials on Smashwords Here.
Rough Sea Justice
Available on Amazon Kindle
Converting Rough Sea Justice into an Ebook
Format Editor
I know James Cassaday through his stepdaughter Cindy Lawson, (mistyhorizon2003 on HubPages and Wizzley). Cindy is the go between. We had been corresponding for some time on the best way to convert Cassaday's books into downloadable ebooks. I had written everything I knew about the process in our email. If I put all the information together, it would be an ebook in itself. In some of those emails, I think I was a little too informative.
A short time had past since the last email. I was not sure which direction it was going, until Cindy wrote back that James wanted me to convert his books into formatted versions to upload to Smashwords and Amazon Kindle.
This is the second book I had worked on. The first book was Bailiwick Gold. At this point, I have work on two of his books with the third one to follow.
Smashwords has a converting process that they call the 'Meat Grinder'. If the written material is not formatted properly according to their guidelines before uploading, it can turn the material to ground beef and not readable in every format.
Amazon Kindle has a different process to go through then Smashwords. I can convert your ebook into the proper format so it will look right for Kindle and a satisfied customer. (Provided the content is good. That is your part as writer.)
Contact me at sandy@sandyspider.com for help getting your material into shape for processing at these sites or any other site.
The copyright to this article is owned by Sandy Mertens (sandyspider). Permission to republish this article in print or online must be granted by the author in writing. (You can, however, freely use the opening introduction and photo with a link to the article here on Wizzley to read the remainder of the article.)
Kindle eReader for 6" to 9.7" Screen
Accessories and Covers
More Books You May Like
Offered on Amazon
Green Lake
Blindsided (A Thriller)

RP Books

Irreparable Harm (Sasha McCandless Le...

Brown Street Books

If I Break: New Edition
Teacher Beware (A Grace Ellery Romant...

Arrabella Publishing

She Belongs to Me: A Southern Romanti...
---
Disclosure: This page generates income for authors based on affiliate relationships with our partners, including Amazon, Google and others.