Writing for Profit: Learn Squidoo
by AJ
Are you writing for profit? Then learn Squidoo! Here's a very frank review about making money on the free publishing revenue-share site Squidoo.
What is Squidoo?
Similar to Wizzley for Writing for Profit
Squidoo is a platform where you can publish articles for free. You can use these pages to:
Promote and get backlinks to drive traffic to your websites and blogs
Drive traffic to your articles on Wizzley and elsewhere
Raise money for charity
Write about topics that interest you
Write product reviews to make sales
Earn revenue from sales and advertising
Are Squidoo and Wizzley in competition?
No!
If you are going to try to make money by publishing on free sites like Wizzley and Squidoo, you need to spread your content around for several reasons:
Sites change their rules

Publishing platforms rely on attracting traffic from Google. If Google decides to make changes relating to how they rank sites, then these sites are forced to change anything that will lower their Google Page Rank.
In early 2010, Google started hinting that they would raise the bar as far as their definition of "quality" was concerned. They had huge issues with Spam, Junk and Duplicated Content.
Squidoo was forward thinking enough to realise that there was a number of topics being written about that had the potential to seriously damage the site in the eyes of Google. They started banning some topics and, after giving advance notice to their members, they started deleting the pages about these topics.
As a result Squidoo did not suffer too badly when Google introduced its latest page ranking algorythm.
Currently, Squidoo is also bringing in new filters to detect duplicate content.
Sites could disappear without warning
Sites can close taking all your content and backlinks with them
Sites can have Server failures
Yes, it does happen. Servers can go down, hiding your content from Google
Sites can have bugs
Look in the Terms of Service of every site on which you publish. There will be a proviso that the site cannot be held liable for "loss of earnings howsoever caused". It's there for a reason, bugs can cause all sorts of problems before they are sorted out
So no, Squidoo and Wizzley are not in competition, they are just two sites you can use to spread your content online. You can link your content on both sites to get quality dofollow backlinks and you can see examples of how I do that throughout this page.
Writing for profit on Squidoo
Free Signup

Squidoo
Writing for profit on Wizzley
Free Signup
Join me on Wizzley
How to write for profit on Squidoo?
Earning on Squidoo
Money is earned on Squidoo by sharing in revenue generated by on-page advertising by Google Adsense, Chitika and Infolinks. Payments from these advertisers is pooled and then shared out with different payouts depending upon the average rank of a page over one calendar month.
There's three payment tiers on Squidoo:
Tier 1 = Top 2000
Tier 2 = From 2001 to 10,000
Tier 3 = 10,001 to approx 85,000
Pages with a rank of less than 85,000 do not get any advertising revenue.
In June 2011, payout was made for revenue earned in April 2011 and the figures were:
Tier 1 = $32.29
Tier 2 = $5.49
Tier 3 = $0.28
You can also earn extra money through the use of modules that Squidoo makes available for the promotion of products from Amazon and ebay. Commission from these sales is split directly with the owner of the page that sold the goods - 50/50.
Because Squidoo is the affiliate it means that they earn the maximum percentage payout from Amazon each month, which is then split 50/50 with the owner of the page who made the sale.
Sales made via these modules count towards Squidoo page rank, which can then increase your chances of payout from Tier Payments.
However, this also has to be weighed up against what sales you have the potential to make directly through Amazon, via your own affiliate account as this too is allowed on Squidoo. For example, I sold a 3D TV through my own affiliate link, with a sale value of $2,500. Because this was a month when I had a few other sales my % commission rate was increased and therefore I earned more from the sale than if I had shared the commission with Squidoo.
You are also allowed to add other affiliate links in any text module.
Note:
You will receive no payment from advertising revenue in the first month a page is published. So pages published in June 2011 will not start earning advertising revenue until July 2011
You will, however, receive revenue from any sales made in the first month
Payments are made two months in arrears, so the June 2011 payout was for April 2011
Page rank is calculated as the average page rank over a calendar month - so if you finish a month in Tier 1, you will only receive a Tier 1 payment providing the average page rank for the month is less than 2000
The link below will take you to a page where I discuss what affiliates I use to make money online.
I Would Rather Be W...
Is Squidoo a "get rich quick" site?
No - It takes time to earn on Squidoo
Nothing worth having ever comes quickly and easily but providing you know about Search Engine Optimization (SEO) then, because Squidoo has a high Google page rank, any pages you publish on Squidoo should start getting Google traffic very quickly. The amount of traffic will of course depend on the topic and how many people are looking for information on that topic versus how many other pages have been published on the internet about that topic.
Are you lost already? Then you need to learn about keyword research!
Keyword Research is literally the key you need to unlock the door to traffic. The principles are more or less the same, no matter on which site you are publishing, whether it be Squidoo, Wizzley, Hubpages, blogs or websites.
The following links take you to pages that will teach you how to do keyword research.
How to do Keyword Research
Step by Step Tutorials
More about Keyword Research
Another Step by Step Guide
How to Research Keywords
A step by step guide that shows how to use the free Google Keyword Research tool and how to analyse the results
What is the support like on Squidoo?
A small team managing a big site!
Support from the Squidoo HQ can sometimes be frustratingly slow. Think about it. A small team, over a million pages and thousands of active lensmasters. However...
Many problems that Squidoo members encounter can be solved by other members. There's pages on Squidoo that cover every aspect of publishing on Squidoo and there's also the Squidoo forum, where you can ask questions and you usually get the answers very quickly.
How do I make pages on Squidoo?
Check out some Squidoo Pages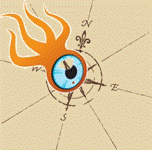 When I first joined Squidoo, I had no idea about how to publish a page and I certainly did not know HTML. However, the first thing I did was check out the Squidoo Terms of Service, to make sure that I was doing things properly.
I never cease to be amazed at how many people come on to the SquidU Forum and are genuinely puzzled as to why they cannot publish their first page.
But what do you know? It turns out that the page is about a banned topic.
So check out the following pages that will help you navigate your way around Squidoo.
Learn Squidoo
These pages will teach you how to Squidoo
Squidoo Induction
A collection of Squidoo pages that will help you Learn Squidoo
Copyright Infringements
All about what constitute plagiarism and copyright infringements. There's also advice about how to get legal images for your online content.
Using Images
All about using Images online
Learn Squidoo: Squidoo Step by Step
Written by some well known Squidoo Members, the Squidoo Step by Step Guidebook is a free download that will help you learn Squidoo.
Squidoo Tips
Links to a collection of quality pages that pass on some of the best Squidoo Tips
The Squidoo AnswerDeck
The answers to most of your questions about Squidoo used to be found on the Squidoo AnswerDeck. The AnswerDeck is no more, but I gathered together the best pages on there and categorised them into related topics to make it easier for people to find the help they were looking for.
How do I promote my Squidoo Pages?
Getting traffic
Earlier I mentioned SEO and Keyword Research. But once your quality content is published, you need to consider how to create backlinks to your content.
One way is to write articles on various sites and if you have a blog, then you can use that to link to your content elsewhere. You can also use the Squidoo Directory on Squidlog, which will also give you backlinks.
I also use Twitter.
Writing Articles to get Backlinks
Pro Articles - new free article directory
Information about Pro Articles, which is carefully moderated to ensure that spam does not make it onto the site.
Squidlog
All about Squidlog where you can learn how to Squidoo and post your pages in the Squidoo Directory
How to Use Twitter
I love Twitter!
More help for Writing Online
Other tricks I use to make my online life easier
The more you publish pages on sites like Squidoo and Wizzley, the more you will learn about not just enhancing your content, but also tips and tricks to use to make your online life easier.
Below is a series of pages I have published about things I do to not only make my work easier but also make me more efficient.
More tips and tricks for Writing Online
How to make a screenshot
How to make a screenshot - a step by step guide using errr...screenshots. Screenshots are great for ullustrating your content, particularly useful for tutorials and "how tos"
How to make a Firefox Toolbar
Make a Firefox Toolbar and organise your Bookmarks - I use mine all the time!
Market Samurai
While I make a lot of use of the free Google Keyword Research Tool, Market Samurai takes the data and helps me analyse it further.
Is your PC Slow?
Surfing on the net, creating in Photoshop - all this creates lots of temporary files on your PC. CCleaner is a free download that will help keep your PC running more quickly
Firefox Slow?
I use Firefox. I like Firefox, but I nearly gave up on it because it kept running oh so slow. Then I found out how to fix it and so of course I share the info...
How to Download Audacity
Audacity is a great free sound recording tool to enable you to make podcasts
Best Computer Mics
I use Skype to keep in rouch with some of my friends on Squidoo - so having a good computer mic is important.
Do I make money from Squidoo?
And what stops me from making more money?
Yes, I do make money on Squidoo. I am not one of the Top Earners but I make money from:
Tier payments
Sales via the Squidoo sales modules
Sales via my own affiliate links
What stops me from making more money online and on Squidoo?
I am a Gemini! Yes, a compulsive communicator who loves to interact with her online friends, share tips and teach. So I get distracted and sometimes lose focus too easily.
I am trying to change :)
Have I convinced you?
Join me on Squidoo!
Updated: on 02/04/2012, AJ
---
Disclosure: This page generates income for authors based on affiliate relationships with our partners, including Amazon, Google and others.