Create a Summer Bucket List
by Marelisa
There are approximately 100 days from Memorial Day Sunday to Labor Day Monday. Make the most of the 100 days of summer by creating a Summer Bucket List. Here are lots of ideas.
Are you looking forward to the 100 days of summer?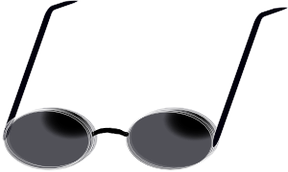 Summer is here. Warm weather, watermelon-flavored-sorbets, sunglasses and sunscreen, long walks along the beach, and concerts in the park are just some of the things most people think of when summer rolls around. What are your plans for this summer?
The best way to have a great summer is to plan what you want to do. Below you'll find many ideas to pick and choose from so that you can begin right away to create your Summer Bucket List.
Summer on Wikipedia
Summer
is the warmest of the four temperate seasons, between spring and autumn. At the summer solstice, the days are longest and the nights are shortest, with day-length decreasing as the season progresses after the solstice. The date ...
Make Lemonade
Here's a delicious a Gooseberry Patch recipe for lemonade:
4 c. watermelon, chopped
1 c. sugar
1-1/2 c. lemon juice
6 c. cold water
Place watermelon in a blender; process until smooth and set aside. In a large pitcher, combine sugar and lemon juice; stir until sugar is dissolved. Stir in water. Add watermelon; mix well. Serve very cold; stir well before serving. Makes 8-10 servings.
Go To the Beach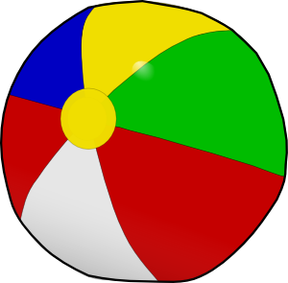 What's summer with at least one trip to the beach? When you go to the beach, do all of the following:
Load up on beach toys: pails, shovels, sand molds, and so on.
Build a sandcastle.
Go water skiing.
Go jet skiing.
Play beach tennis.
Lie on a tower under a large beach umbrella and read a novel by your favorite author.
Go surfing.
Go boogey boarding.
Build a bonfire and make hot dogs and S'Mores.
How do you feel about summer?
Create a Water Park in Your Backyard
Get a slip n' slide, turn on the sprinklers, get a few water guns, and fill some water balloons with water. You can even get an inflatable pool and fill it to the brim.
Summer Food
Have all the great food and drink that you associate with summer:
Barbecue
Hawaiian Punch
Homemade Ice Cream
Coconut Popsicles
Corn on the Cob
Potato Salad
Fruit from the Farmer's Market
Iced Tea
Iced Coffee
Celebrate Summer
Summer Recipes
Summer Activities With the Kids
Fly a kite
Draw with sidewalk chalk
Ride a carousel
Go to a baseball game
Have a scavenger hunt
Go fishing
Play miniature golf
Put together a summer scrapbook
Have a car wash and raise money for charity
Run a 5K
Learn how to hula-hoop
Go camping.
Go On a Picnic
This picnic cooler for four is ideal for a picnic in the park, in the mountains, or at the beach. You can even use it for boat trips.
It has a removable wheeled cart.
The cooler compartment contains a different section for wine and food.
It's leak proof.
It includes combination corkscrew, cheese knife, acrylic wine glasses, coordinating melamine plates and napkins, stainless steel flatware.
More Bucket Lists and Life Lists
---
Disclosure: This page generates income for authors based on affiliate relationships with our partners, including Amazon, Google and others.