Tips for Collecting Ty Beanie Babies
by Ladymermaid
As with all collectibles when collecting Ty Beanie Babies there are a few important tips to keep in mind. Knowing these tips may increase the value of your Beanie baby collection.
Tips for Collecting Ty Beanie Babies:
1. Collect items which you enjoy. 
The number one tip for collecting any item is to always collect items which you love. There is a great contentment to be found in life when you are surrounded by items which bring you enjoyment. If the items you collect bring you pleasure than they will always have value to you even if they never do rise in monetary value.
Fortunately the Ty Beanie Baby collection is comprised of adorable little plush beanies which can easily warm the heart of most collectors. It is one of the reasons why collecting the Ty Beanie babies has remained such a popular hobby.
2. Be knowledgable about your collectibles.
Research your Ty Beanie Baby Collectibles. Read all that you can about your collectibles. Know the history, the reasons why they may be valuable, which ones are rare, and the realistic potential value of your Ty Beanie Babies.
There are a number of very good guide books available on the Ty Warner Beanie Baby toy collection and it is always a good rule of thumb to keep at least one of these books handy for reference.  
Don't allow your collection to over whelm you:
3. Keep your collection within reason.
Don't feel that you must have every single item that was ever produced in your collectibles line up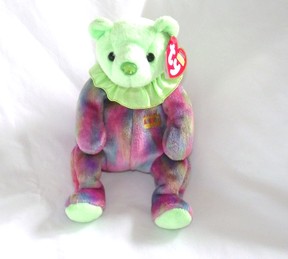 in order to have a great collection, a collection can quickly turn into clutter, and wind up stored away in boxes rather than out where you can enjoy them. It is okay to store some of your collectibles but when they wind up in your basement for years then you really should consider trimming back your collection and allowing others to enjoy the benefits of the collectibles which you no longer view as being your favorites. 
Always remember that collecting is a hobby and that the first rule of collectibles is to enjoy them. and never over extend yourself monetarially to acquire your collectibles, this move can drastically take away from the enjoyment of your collection. When a person over extends themselves financially it can cause unneccessary stress and hardship and take away the very reason for having collectibles as a hobby. 
You can still have a great collection simply by narrowing your collectibles down to the ones which bring you the most enjoyment to collect. 
4. Don't forget to hunt out used collectibles. 
Sometimes the best collectibles are those that you purchase used rather than new. Hunt out thrift stores, garage sales, used stores, and auction sites to find older rare collectibles to add into your Ty Beanie Baby collection.  Some retired Ty beanie babies can be considerablly more valuable than newly purchased ones.  
Tips for protecting your Ty Beanie Baby investment:
5. Do not remove the Ty Tags from your Beanie Babies.
It is extremely important to keep all the Ty tags on your Beanie Babies collectibles intact and in as good of condition as possible. Even the plastic clip that attaches the Ty tag to the Beanie Baby is important in dating your babies. When purchasing used items always insure that they come with the Ty heart tag intact.
6. When purchasing new items try to purchase two of each Ty Beanie Baby collectible. 
Having two of each Ty Beanie Baby will allow you to later resell one yet still have the same collectible left for you to continue to enjoy. If you can afford to purchase two of each of the Ty Beanie Babies that you collect then do so. Fortunately Ty Warner has kept the price of his Beanie babies affordable.
A little Ty Beanie Babies history...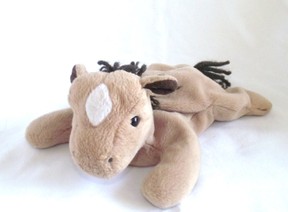 Ty Warner began marketing his tiny bean filled plush toys at the New York World Toy Fair in 1993. There were nine original Ty Beanie Babies offered for sale at the fair that year and these included a bear named Brownie, a pig named Squealer, a frog named Legs, a moose named Chocolate, a dolphin named Flash, a Whale named Splash, a Platypus named Patti, A Lobster named Pinchers, and a Dog named Spot.
Ty Warner's marketing plan was to keep his little Beanie Baby collection low enough in price that even a child's allowance could purchase them. His plan worked and the Ty Beanie Babies were an immediate sensation. Kids eagerly bought up the cute little Ty beanies and proudly went home snuggling their adorable new Beanie Baby plush toys. 
Another main reason for the Ty Beanie Baby's success as a collectible is that Ty decided to retire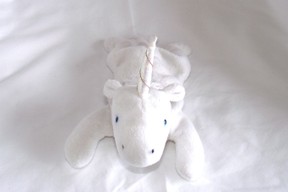 his Beanie Baby creations on a regular basis. This move thereby limited the amount of each individual Beanie Baby available to consumers for purchase. This plan worked to insure that each new Ty Beanie baby became a highly collectible item as soon as it hit the store shelf.
Then in 1999 Ty decided to end the production of the Beanie Babies toy lineup. He did this by introducing a special last Ty Beanie Bear appropriately named, "The End" which immediately pushed up the value of Ty Beanie Baby collectibles.
The public encourage Ty to reintroduce his Beanie Babies to the marketplace and the decision to stop producing them is reversed. In early 2000 the Ty Beanie babies once again line store shelves. This abundance of Ty Beanie Babies though does take away from their value as a collectible item.
Although there are only so many of each Ty Beanie Baby produced it is the sheer number of Beanie Babies in the market place which makes their collectibility less desirable than during the earlier years of their production. But as with all collectible items though there will always be that one rare item which comes to light in future years. If you are lucky hopefully that rare Ty Beanie Baby will be sitting safely in your collection just waiting for it's opportunity to shine in the spotlight.
Stop by these important Ty Beanie Baby links:
---
Disclosure: This page generates income for authors based on affiliate relationships with our partners, including Amazon, Google and others.