Tips For Preparing And Taking The Series 63 License Exam
by buckettrucks
Want to obtain your Series 63 license? Find out everything you need to know about it right here. We'll help you prepare and pass the Series 63 license test.
A security agent with a Series 63 license is able to solicit orders for securities across state lines. In order to obtain this license you must first pass the exam that is administered by FINRA. Herein you will be tested on your mastery of the state securities law, which is found within the Uniform Securities Act.
When And Where To Take The Exam
This exam can be taken at a Prometric Testing Center. It is offered Monday through Saturday. You will have 75 minutes to answer 65 multiple-choice questions. In order to pass the exam you will need to answer 42 questions correctly, scoring a 70% passing grade.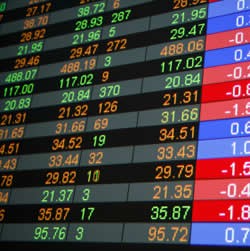 Take And Pass The Series 63 License Exam
Requirements For The Series 63 Exam
There are no prerequisite licensing requirements for taking the Series 63 exam. You also don't need to have a sponsor. Simply fill out Form U-10, pay the fee, be fingerprinted and give authorization for a background check..
Necessary Preparations
While you can take the exam anytime you want, it is important to be prepared to do so. This means thoroughly mastering the principles and regulations that cover state securities. You should do this before you take the exam and thus you may wish to take Series 63 training courses from ABTraining Center first. Herein you will be provided with updated, reflective materials that are similar to what you'd find on the exam.
Are you planning on taking the Series 63 license test?
Class Format
There are a variety of formats available including class seminars, online classes, self-study and manuals. ABTraining offers these formats to ensure that you are adequately prepared for the exam regardless of how busy you are.
The Best Series 63 Course
The best Series 63 exam training preparation course for you will depend upon your needs and how you learn best. If you need an interactive experience that will motivate you to do your best on this exam, you should try the live seminar. On the other hand, if you are busy and do not have time for a live class, you should try the online review course. Herein streaming videos will help you prepare for the exam. Those who work best on their own though should try the self-study course, which consists of home study materials and a practice exam CD. It is self-paced and you do not even need to be connected to the Internet.
With all of the different types of classes that are offered you ill be able to find something that will work for you. In this way ABTraining demonstrates its commitment to ensuring that you are ready to succeed on the Series 63 exam
The
Uniform Securities Agent State Law Examination
, commonly referred to as the Series 63, is developed by North American Securities Administrators Association and is administered by the Financial Industry Regulatory Authority. The ...
---
Disclosure: This page generates income for authors based on affiliate relationships with our partners, including Amazon, Google and others.