Turning 50 is Nifty
by CWAHM
There are many reasons to celebrate turning the age of 50. I survived it and will give you 50 reasons why it is great!
50 is not that old!
You could live another 50 years!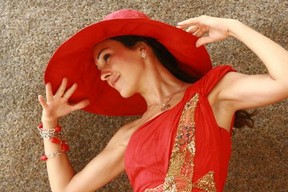 You have survived half of a century and that is reason enough to rejoice!
When I was in my 30's, I imagined ladies who were 50 would be wearing dentures, housecoats, and that they were ready to retire! Boy was I wrong!

Turning 50 is a true milestone in your life, but it may not feel like to you right now. I  turned 50 and and have some great news for you! It is not so bad after all. 
I can only speak for the women who are 50. I often hear of men who turn 50 and go through a "Mid-life crisis". Maybe men really are afraid of being 50 and react differently...I can only guess.
There are lots of reasons to "Celebrate" this age in your life and you do not need to get up in the morning crying over it. There are many "Perks" for turning 50. You may not know about them yet, but you soon will!
With a bit of humor, facts, and personal experience, here are 50 reasons to be happy to turn 50! And remember, you are not a Senior Citizen (yet) that comes at 60....that's another 10 years!
Benefits 1-15 of being 50!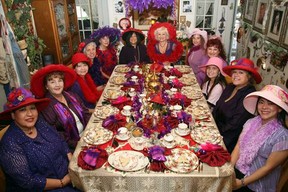 1. You are officially "Middle Age".
 2. You are a Baby Boomer.
3. You can join the AARP
    (American Association of Retired Persons).
4. You can join the Red Hat Society!
5. You have an Empty Nest (if you are lucky).
6. You are responsible.
7. Your vacations don't included children 
8. You don't worry about becoming pregnant. 
9. You know the grass is NOT greener on the other side of the fence.  
10. You have 10 more years before you turn 60.
11. You have a real savings account.
12. You have more freedom.
13. Your choices are better.
14. You have more confidence.
15. You are "Mature".
Benefits 16-30 of being 50!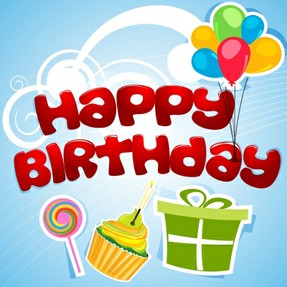 16. You don't care (as much) what what people
      think.
17. You grew up watching Charlie Brown the the
      Peanuts Gang.
18. You are not quite old enough to be called a
      "Senior".
19. You can now laugh at yourself.
20. You can get the car you always dreamed of.
21. You cherish your friends more.
22. You do less laundry.
23. You follow politics more.
24. You are more conservative.
25. Young people ask your advice.
26. Your house is almost paid off.
27. You accept hair color as your friend.
28. You are responsible.
29. You can still remember things!
30. You can't party like you used to.
Benefits 31-50 of being 50!
Turning 50 is part of life!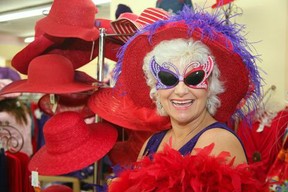 31. You still look great!
32. You still feel (a bit) sexy.
33. You don't yell at the kids anymore.
34. You want to make a difference in the world.
35. You love being alone.
36. You start eating healthier.
37. You know lying doesn't work.
38. You treat yourself better.
39. You are instructed to have a colonoscopy (ok, this is not so much fun).
40. You don't have to shave as often.
41. You know that youth ages.
42. You are not afraid to ask for what you want.
43. You ARE smarter then a 5th grader.
44. You can tell people to "mind your own business" and not feel bad.
45. You don't have to wear sexy underwear anymore.
46. You don't worry as much about your driver's license picture.
47. Bird watching is a favorite pass time.
48. You like to grow your own vegetables.
49. You really appreciate when you lose weight!
50. Many celebrities look better at 50 then any other age and you can too!
Red Hat Lady in Red Convertible Poster
Life in the fast lane!
50th Birthday Party Themes
Celebration Time!
Do you love being 50?
It's ok to vote, no one will know how you REALLY feel!
Valerie Bertinelli Interview
She looks better at 50 then at 40!
Valerie Bertinelli is terrific at 50!
What Women want as a Birthday Present at 50
Here are some ideas for gifts!
When women turn 50, they things that cost a LOT of money!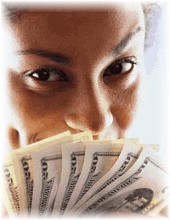 That's what I tell my husband. The house needs a "Face lift". It needs new carpet, flooring, kitchen counters, new windows, siding, and my office needs updating,  I would LOVE to go on a cruise...you get the idea.
For years you have sacrificed for our children and the house was always put on hold. The kids really didn't do the carpets any favors, but that's ok, we enjoyed the time when they were here!
I want to pick my home furnishing and updates out myself...don't try to buy them for me. I always say just give me some CASH, that works perfect too!  



Nifty at 50 Coffee Mug
A fun and affordable gift for the gal turning 50!
If you can't afford something really expensive, try giving a T-shirt or coffee mug gift.
50 Fun and Fabulous T-Shirts
A Perfect gift for turning 50!
Cards and Mugs for 50th Birthday
50th Birthday fun cards and coffee mugs
50th Birthday Gift Basket
1961 Time Capsule Retro Birthday Gift
Party Themes & Ladies Gifts Link
Visit my Squidoo Pages
Updated: on 06/03/2013, CWAHM
---
Disclosure: This page generates income for authors based on affiliate relationships with our partners, including Amazon, Google and others.