Who is Ramkitten?
by Ramkitten
A bit about Ramkitten, a.k.a. Deb Lauman, a hiking writer, Search & Rescue volunteer, business owner, Squidoo lensmaster, Wizzley writer, Jazzerciser, casual runner ... and more.
Ramkitten is....
My nickname in the long-distance backpacking community and now lots of other places too
I imagine that many of you who'll stop by here have already seen me around, maybe on Squidoo or RedGage or Twitter or Facebook or my blogs or ... well, I do get around quite a bit on the world wide web. I also do my fair share of traveling in the "real world" too, and I do a lot of that traveling on foot, which is what I was doing when people first began calling me Ramkitten. I was hiking the Appalachian Trail at the time, one of the most soul-satisfying, fun, difficult, adventurous, uncomfortable, memorable (etc.) times of my life.
Which is why I write about it a lot. Long-distance hiking is a passion of mine, and that trek from Georgia to Maine sure didn't cure my wanderlust. Quite the opposite.
Another of my passions is Search and Rescue, so that's also topic I tend to write (and talk and think and read) about often. I became a SAR volunteer four years ago and participate in as many missions, trainings and other Search and Rescue activities as I can. I love being part of a team and making a difference in people's lives whenever possible.
And then there's my passion for writing, especially creative writing in character-driven novels. I've written four novels so far, two of which were fit for publication. (The other two I chalk up to experience and practice.) I'm also enjoying making part of my living writing articles online and recently became a freelance writer for American Media Distribution. Meanwhile, I'm slowly working on my first non-fiction book project, which is connected with my three-month trip to Nepal, where I lived with and got to know Nepal's only Search and Rescue team.
As For More Personal Stuff About Me -- Deb Lauman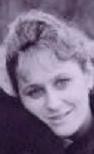 I've shared quite a bit of who I am -- what makes me tick, my challenges, my happy times and things I'm thankful for, my bucket list, and many of my life experiences, good and not-so-good -- online through my articles, blogs, and posts on various social media sites. But there is one major thing I haven't shared and that isn't obvious from anything else I've written till now.
About a year and a half ago, I ended up, to my great surprise and heartbreak, on my own again after 15 years ... what I felt were 15 good to great years. I never saw it coming. And neither did my friends, both offline and on. After all, I'd written and spoken so much about my best friend and partner in life, who I adored, and most of what I'd written is still out there. And there it will stay, because those years are a big part of my life, my memories, and who I am today, and I don't want to forget any of it.
And now I'm moving on, on my own but with the love and support of wonderful friends. I've re-learned to be "just me" again, and I'm working on trusting and loving again, too, because I have a lot to give and enjoy sharing my life with someone special.
So there you have it. That's probably the most personal thing about me that I haven't shared till now. Why here? No idea. I guess starting something new made me do it. A clean slate. And now I can write without delicately side-stepping the issue.
And Now To Lighten the Mood
Here's the real me being the real dork that I am on video, trying out my new camera. I guarantee you will be underwhelmed.
Well, Okay Then, Here Are My Websites
This is what I've been up to online....
Debra "Ramkitten" Lauman, the hiking writer
My trail journals and articles, books and other creative writing
Deb's Search and Rescue Stories
My personal experiences as a volunteer member of the busy Coconino County Sheriff's Search and Rescue team, based in Flagstaff, Arizona
Search and Rescue Stories
True stories by rescuers and those they've helped, along with SAR videos, articles, resources, and team directories
SAR Stories News
My companion blog to the Search and Rescue Stories website, about all things SAR
24-Hour Pack
My pre-equipped and custom packs for rescue personnel and recreational hikers
My Squidoo lenses
I began writing on Squidoo in 2008 and, to date, have over 150 lenses on topics ranging from hiking to Search and Rescue to the color chartreuse to the best barfing cat impressions to ... well, I'm all over the place.
My Zazzle Store -- Ramkitten's Adventure Emporium
I still have a lot to learn and a lot to add, but here's a sample of what I've got so far....
Other Places You Can Find The Last Remaining Ramkitten Online
At least, I THINK I'm the only Ramkitten. Are there others?
And That's About All About Ramkitten
For now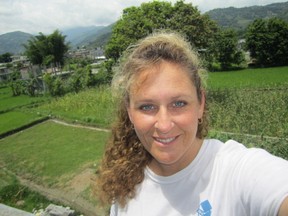 So, thanks for stopping by. This was my first attempt at creating a page on Wizzley, an awesome new user-friendly writing and revenue-sharing platform started by three awesome Squidoo lensmasters. Now off to make a list of what else I'm going to write about on here, so come back again now, ya hear?
Ramkitten over and out to go for a hike....
---
Disclosure: This page generates income for authors based on affiliate relationships with our partners, including Amazon, Google and others.