Birthday Invitations - Make Your Own
by marciag
If you want to give birthday invitations, make your own to save money, spend creative time with your family and create something personal and unique that noone else has done before
Why Make Your Own Birthday Invitation?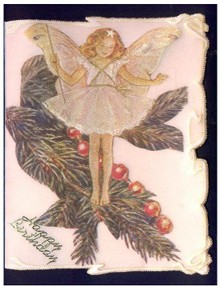 Making your own birthday invitation is fun. There is something to be said about handmade things that are given to friends and relatives. Handmade cards mean that you spent any amount of time on them instead of just buying something from the local bookstore. You put some thought into it and you even got creative to make something wonderful that others will enjoy.
And you can save money with your own birthday invitations.
Finally another reason is that you might simply not find the theme that you want for this particular invitation. Not every single theme is out there to buy. Sometimes you are forced to get creative and dirty and do your own handmade invitation cards.
Make your own self-made birthday invitations because they're easy to make, fun and everyone will appreciate them.
There are many themes and ideas, along with printable templates that you can use to make your own invitations for birthday, and here are just some of them to get you started.
(Card is my own creation - please do not copy the image)
Homemade Birthday Invitations Ideas For A First Year Old
If your child is celebrating his or her first year, that is a big event, one which needs to be celebrated in style. It is a big milestone and it should always be remembered.
One idea for birthday invitatations to make your own is by using baby photos. These are called photo invitations, and mom just love them because it lets them show off this cute little one year old baby.
For such a birthday invitation card you will need a digital photo that you wil print on the half of a 8.5" by 11" cardstock. The photo will be the front of the card, while the white part will the back fold. You need a good ruler to fold the card in place in a way that is exactly on the border of the photo. No white cardstock should shown through on the front.
Next you can decorate the front of the card with stickers (peel-offs) with the number 1 and Happy Birthday, or Party. There are many stores selling these peel-offs in all sorts of colors. I personally prefer golden peel-offs.
I like to place the sticker at the right bottom side of the photo, which is usually a less busy part.
On the inner folded part you will write the actual invitation message - you can write in ink (because the peel-off is golden on my cards, I prefer to use gold ink pen, available at any craft stores in town).
You can, of course, also have the actual invitation text printed out - write the text in Word in a funny of fancy font, and then print it out directly from the Word document.
You can use the same idea to make your baby's 2nd, 3rd and so on birthday invitations.
Birthday Invitation Supplies For Kids And Adults
B002VZSRZW
Do You Like To Make Your Own Birthday Invitations?
Examples Of Great Birthday Invitations
Make Your Own Adult Birthday Invitations
Adults need birthday parties too, and of course, they need birthday invitations just like children. Here are some great birthday invitations to make your own for adults.
Use rubber stamps - If you are making greeting cards by hand, you most probably have some rubber stamps lying around. There are many with flowers, butterflies, decor borders and some with letters and words. Try to find some that match the occasion and use various colored in for your stamps to put on the card.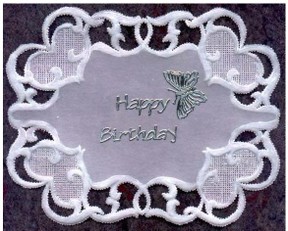 Use paper punches - Another indispensable tool for a greeting card maker, a paper punch is extremely easy to use. There are many different motif punches available online and in stores. My favorites are with words, such as Party, Birthday, Invitation, Fun.
Use parchment crafting - Pergamano - parchment craft is a beautiful art that allows you to make greeting cards, invitations, and cards for any other occasion. The image here is my own invitation card/birthday card made for my mom's birthday a couple of years ago.
Use decorative papers - This is easy to do because the decorative paper does al the works. All you need to do is simply find a matching paper with the right and fun decorations. What you do here is use some blank greeting cards which you will decorate with the decorative paper. You can use glue spray or paper glue to bind one to the other. Then you just use some peel-offs or glitter letters and write your own text for the invitation. Easy peasy.
---
Disclosure: This page generates income for authors based on affiliate relationships with our partners, including Amazon, Google and others.