Health and Safety: Computers
by AJ
Health and Safety: Computers looks at the very, serious (and sometime fatal) health issues caused by sitting at the computer all day.
Health and Safety on Computers
Sitting down at the Computer all day could kill you!
Most people are aware of some issues relating to Health and Safety on Computers. Backache, Repetitive Strain Injuries (RSIs) like Carpal Tunnel Syndrome, eyestrain and headaches are familiar problems to people who work at a Computer all day. However, this page does not cover those issues (see Health and Safety on Computers) - it covers far more serious and sometimes fatal health issues.
Compared to our Parents and Grandparents, we are sitting down for an average of 9.3 hours a day. This is more than we sleep, which is an average of 7.7 hours a day. We did not evolve to sit for that long.

100 years ago, we were all doing a lot more laborious work than we are now. We were working in the fields and factories and hardly anyone was obese. But now we sit down far too much and our obsession with doing everything on the computer, whether it be work, MSN or Facebook means that we sit at the PC for dangerous lengths of times.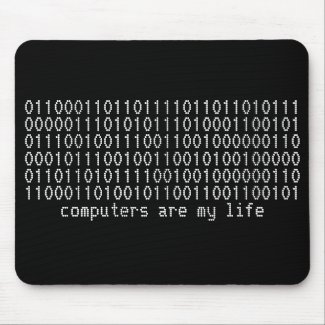 "computers are my life" binary mousepad by Binary_Babe
Computers may be your life, but did you know in addition to the ailments mentioned above, that your heart could be at risk too?
How is sitting killing us?
Sitting for too long increases risk of death by up to 40%
Here's some disturbing statistics about sitting for too long:
Sitting for 6+ hours a day, makes you more likely to die within 15 years than someone who sits less than 3 hours a day - even if you do moderate exercise.

Studies show that only reducing sitting time helps, it is not simply a question of increasing exercise.

Sitting makes us fat - obese people sit for 2.5 hours a day more than thin people.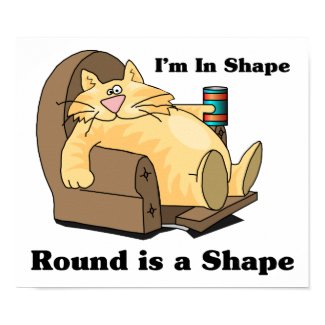 1 in 3 Americans is obese and it is estimated that the same number will be obese in the UK by 2012.

Between 1980 and 2000:
Exercise rates stayed the same
Sitting time increased by 8%
Obesity doubled in the USA and tripled in the UK
Sitting expends almost NO ENERGY

The effects of sitting for too long don't kick in over a long period of time - the problems start the minute you sit down!
 Image: In shape cat by justabitoffun
What happens to your body when you sit down?
Some functions stop!
As soon as you sit down:
Electrical activity in the leg muscles shuts down
You only burn calories at the rate of 1 per minute
Enzymes that help to break down fat drop by 90%


After 2 hours:
Good cholesterol drops by 20%

After 24 hours:
Insulin effectiveness drops by 24% and the risk of developing diabetes increases

More disturbing stats about sitting down for too long
Prolonged sitting leads to whole-body muscular inactivity
People with sitting jobs have twice the rate of cardiovascular disease as people with standing jobs but for many people, sitting for 8 hours a day is inevitable due to their jobs.

People who sit for 3 hours a day watching TV are 64% more likely to die from heart disease. If these people also exercise, they are just as fat as those people who do not.

Each extra hour of watching TV, increases the risk of death by 11%.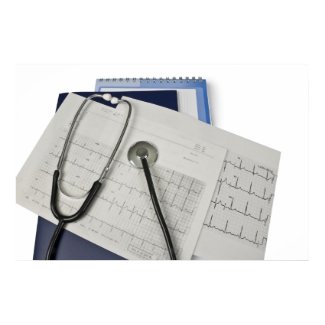 Recent evidence has also shown that a woman's risk of metabolic syndrome, which can lead to diabetes and heart disease, jumps 26% for every extra hour she sits watching TV.
Prolonged sitting leads to whole-body muscular inactivity, which has also been strongly linked to obesity and, even more scary, some cancers.
Image: medical stethoscope on cardiogram EKG readings by skaljac
How can you reduce the risks of serious health problems?
Interrupt sitting whenever you can
Interrupt sitting whenever you can. Walking burns between 3 and 5 times the calories you will burn when sitting. Take every opportunity to walk around the office - do some stretches, walk on the spot, do some jumping jacks or go to the Water Cooler.
Make and take phone calls standing up. If you are on a cell phone or have a wire free land-line, then walk around as you talk.
Stand up while you check your emails - on fact if you are doing something that does not require you to sit, then do some of it standing up.
Or if working from home, how about sweeping the floor or hoovering the carpet? Interrupt your work to go and make the beds, hang out the washing, empty the dishwasher. All those jobs you may resent doing or put off because you are in the middle of writing an article with a deadline approaching may actually save your life! Oh and this applied to women AND men!!

Other ways you can help ward off the effects of a more sedentary life are to climb the stairs, in preference to using elevators and escalators. Try walking to the store. Walking the kids to school, rather than taking the car, is good exercise, as well as being kinder to the Planet!

Health and Safety: Computers was the topic I discussed with Joan and Kate on
Giant Squid Open Mike on Tuesday, 05 July 2011.
I have a regular slot on Giant Squid Open Mike on Blogtalk Radio
on the first Tuesday of each month
5pm EST (USA)
10pm GMT (UK)
More about Health and Safety on Computers
Workstation Ergonomics
Source of statistics for this info about health and safety on computers
Workout at Work Day
Staying healthy at work
---
Disclosure: This page generates income for authors based on affiliate relationships with our partners, including Amazon, Google and others.