How To Get Rid Of Skunk Smell On Dog
by thooghun
Learn how to safely and efficiently get rid of that overpowering skunk smell on your dog in 30 seconds flat!
Introduction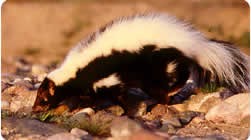 I grew up laughing and drinking up the cute antics of Pepe le Pew and Flower with relish -- and it's all fun and games until or your pet gets skunked. Then the laughter dies, and skunks suddenly aren't all that cute anymore.
This article is hellbent on answering the two most common questions regarding a dog and skunk encounter that went wrong. Firstly, how to get rid of the overpoweringly unpleasant skunk smell and secondly, addressing any health concerns that you might have.
As a preface for those seeking fast results. Bear in mind that if you dog has a thick coat, it can be very difficult to take care of the smell entirely. It is not unusual for the smell to linger more than year if left untreated!
Speed Is Of The Essence
And so is the coat!
The longer you wait in order to remove the smell, the longer it has to set in the coat and make everyone's life unpleasant. You should take the time to change into old, worn clothes before you dig in, however. There's a chance they won't be fit for civilized company any time soon.
The best way to remove the smell is to break down the chemical bonds that attach it to the coat. Most commonly advertised solutions, home-made or not (vinegar and tomato juice for instance), simply repress and camouflage the smell instead, which ends in your pet smelling progressively worse -- not better!
One proven method on how to get rid of skunk smell on a dog is by using a home-brewed hydrogen peroxide based solution. Known quite simply as the "deskunker".
1-2 teaspoons of soap (liquid)
1 Quart of 3% hydrogen peroxide
1 quarter cup of baking soda
Mix the ingredients in a large container and wait for the fizzing and popping (it's normal). Apply the concoction on the dog without wetting him first. Once the fizzing has died down, thoroughly rub and wash your dog, avoiding any kind of contact with sensitive areas such as eyes, ears and mouth. Once you're satisfied that the dog has been inspected inch-by-inch you're free to rinse him with warm water and admire his now washed and odor-free coat.
Last and certainly not least: Do not store your peroxide solution after use because it can explode!
Tomato Juice
An urban myth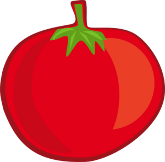 Many people swear by the virtues of tomato juice as an efficient way to remove the odor. The notion is only partly true because we now know that while tomato juice is efficient at suppressing the odor, it does not actually remove it. Another reason why the smell does diminish remarkably after having applied tomato juice is due to the concept of olfactory fatigue. Added to which, do you really want to sleep next to a dog coated in tomato juice? Personally, I'd take a pass!
Health Concerns
It's in the eyes
One of the main health concerns with skunk attacks (or more probably an overly *ehem* curious dog forced them on the defensive) is temporary blindness and irritation to the eyes. If you notice any swelling, redness or other obvious signs of infection or irritation, you should skip the aforementioned coat cleaning step and head directly to your local veterinarian. There is a chance that your dog has impaired vision so help it along.
Some skunks can also carry rabies. If the dog killed the skunk during their tete-a-tete you may want to don some sturdy gloves (never touch the corpse directly) and take the carcass to a professional veterinarian in order to have it tested. This step is an absolute must (carcass or not) for dogs which have not been vaccines for rabies.
Keeping Skunks Away!
What attracts skunks
Removing skunk smells from dogs is a deceptively common problem because the factors which contribute to it's occurrence are usually overlooked. You cannot prevent it from happening every time, but some scenarios are definitely avoidable.
Skunks are scavengers -- keep a lid on the trash.
Litter the area with moth balls.
I've been told that human urine can repel skunks, I'll leave the details up to you!
Skunks are notoriously bad climbers, you could try erecting a short fence around the yard.
If your dog lives outside, and skunk appearances seem to crop up a little too often, consider moving all of your dog's eating practices indoors or hungry skunks might brave the yard for a scrap to eat.
---
Disclosure: This page generates income for authors based on affiliate relationships with our partners, including Amazon, Google and others.