New Great Gatsby film starring Leonardo DiCaprio to be released in 2012
The Great Gatsby is one of the best novels of the 20th century and was made into a successful film in 1974 starring Robert Redford. The 2012 version is directed by Baz Luhrmann.
A new version
A new version of The Great Gatsby will be appearing on our movie screens in 2012. It is being directed by Baz Luhrmann and will star Leonardo DiCaprio (Jay Gatsby), Carey Mulligan (Daisy Buchanan) and Tobey Maguire (Nick Carraway). It will be produced by Fox Studios and is currently filming in and around Syndney, Australia. It is rumoured that the film will be shot in 3D.
This is the 7th time the classic novel has been adapted for the screen. The best-known version is the one from 1974 that starred Robert Redford and Mia Farrow.
The novel
The Great Gatsby was written by F. Scott Fitzgerald and was published in 1925. It was named one of the 100 Best Novels of the 20th Century by Modern Library.
The premise of the story is basically one of unrequited love. Jay Gatsby fell in love with Daisy Buchanan when he was a young soldier. However, he felt inferior to her and decided to become rich and successful to show her that he could be her equal. In the meantime, she continued on with her life and married. Several years later Gatsby buys a mansion across the bay from Daisy and conspires to win her back.
The story is told from the point of view of Nick Carraway, an outsider who rents a summer cottage next door to Gatsby's mansion. He is also Daisy's cousin.
"So we beat on, boats against the current, borne back ceaselessly into the past."
The Great Gatsby, closing line of the book and also written on Zelda Fitzgerald's tombstone
Right for their characters?
There has been a lot of talk that Leonardo DiCaprio is too old to play Gatsby. I disagree, I have always assumed that Gatsby was a bit older than Daisy. The character has to be in his mid-thirties because he went away to make his fortune. I can see DiCaprio doing a great job as Jay Gatsby.
There is also an Internet campaign against Tobey Maguire as Nick Carraway. I think he is the perfect type for Nick. He is supposed to be a regular "everyman" and from what I have seen of Tobey Maguire that is the type of character he plays best.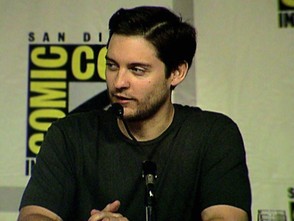 Tobey Maguire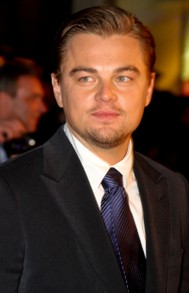 Leonardo DiCaprio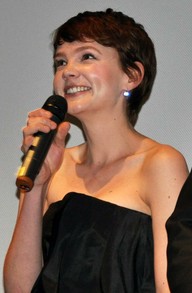 Carey Mulligan
Baz Luhrmann
Baz Luhrmann previously worked with Leonardo DiCaprio on Romeo + Juliet in 1996. His most recent film was Australia starring Nicole Kidman and Hugh Jackman. He also directed Moulin Rouge in 2001 for which he received Golden Globe and Director's Guild of American nominations. The film was also nominated for several Oscars.
Looking forward
I am looking forward to this film. I hope the 3D talk is just a rumour, or that there will be a non-3D version released if this is the case.
I enjoyed the 1974 film version of The Great Gatsby but I always found it could have done more. It seeemed shallow and empty at times. Then again, that fits in with the shallowness of many of the main characters. It will be interesting to see how Baz Luhrmann envisions The Great Gatsby. 
If you have not read the novel The Great Gatsby  I suggest you read it now before the film is released next year. It is a great novel...perfect for summer reading. 
Other articles by the author
---
Disclosure: This page generates income for authors based on affiliate relationships with our partners, including Amazon, Google and others.