Social Media Management Tools
by thewahwife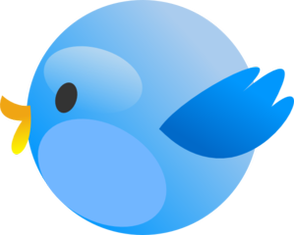 Social Media Management Tools
If you are involved in social networking for business, it is imperative to track your results. These successes and failures can help you determine the best neworks for engaging your customers or clients. Once those high value networks are determined, you can focus your time and guarantee you are getting the best return on your time investment. There are a few key social media management tools that can help you both gauge your interaction and make the best use of your limited time.
My Top Social Media Management Tools
HootSuite is a "must have" tool for many small business owners and bloggers. A free account will allow you to pull in up to five social networking profiles. It is a web-based application, so there is nothing to download. You can post updates to your Facebook Profile and/or Page, Twitter, LinkedIn and several other networks. You can customize your streams to show you those followers who have mentioned your business or retweeted your latest blog post. With a paid HootSuite account, you can also download Analytics reports for your social networks.
PostRank is one of my favorite tools for bloggers. Once installed, PostRank will send you daily emails notifying you of the previous day's engagement. Without ever leaving your inbox you can see who has retweeted your posts, if other bloggers have linked up to your content, who left you comments the previous day and what items were social bookmarked and where. You can also allow PostRank to autofeed your blog posts to your Facebook Page. This allows them to track engagement on that platform as well. The information you will gain from PostRank is not only useful for ensuring you are connecting with those post promoters you may have missed, but within your account you can also see your most engaged content. Once you see what content is garnering the most interaction and social sharing from your readers, you can easily create more of that content to fit their needs and your traffic concerns.
Hy.ly is a great little application for small business owners utilizing Facebook Pages. Landing pages are becoming more and more important these days. When someone new lands on your page, you want to make sure you get their attention. Hy.ly provides an easy way to create a powerful welcome page with a strong call to action. The fun doesn't end there though. If you are using the Hy.ly app, they will send you a weekly email with your Page's progress. They will show you how many times your new welcome page was served up and how many of those people clicked that Like button. This allows you to easily track any Page promotion you are currently engaged in.
There are numerous social media management tools to ensure you are getting the best ROI in your social networking attempts. These three are tops for my small business and blog.
---
Disclosure: This page generates income for authors based on affiliate relationships with our partners, including Amazon, Google and others.