How Long Will It Take Me to Make Money on Wizzley?
If you are writing on Wizzley to make money, do you know how long it will take to earn what you need? What do you need to do to making money writing online?
Making Money Writing Online
Is it really possible?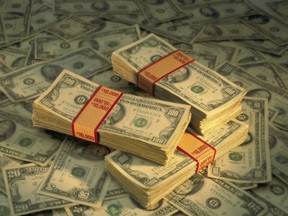 If you are new to writing online then you might be wondering how long it takes to make money writing on Wizzley.  This is a valid question to ask.  If you are here to make money writing online, then you definitely need to know when you will make that money.
If you ask someone who is experienced at writing online, on Wizzley, or any other site, they will tell this completely frustrating answer, "It depends."
You may say to yourself, "Well, that doesn't help me at all."  So I am here to give you a few guidelines to narrow down the "it depends" answer.
The first thing is that, yes, you can make money writing articles, but (and there is a big but here) it will take work, time, determination, and skill.  This is not a make money overnight process, but the more skilled you get at writing online, the more money you can make.
Writing the Article
Writing your article correctly is the first step to making money online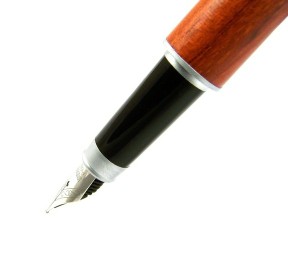 When you write your article on any online platform, including Wizzley, just writing isn't enough.  You need to write your article in such a fashion that it will get picked up by the search engines.
This is important if you want people to read your article and make money from your writing.  The reason it is important is that the way most people find anything online is by searching for it on a search engine.
Learning to write for search engines is a skill that anyone can learn how to do.  However, if you don't learn this skill, then you will only get readers by chance.  If you want to make money writing online, then you need to learn.  To get found on search engines, writers need to do keyword research.  Keyword research is a difficult concept for many new online writers, but once you do understand, you will begin to get buying traffic to your articles.
Keyword Research How to
Learn how to do proper keyword research
Monetizing the Article
Once you have written your article, how do you make money from it?
Once your article is properly written using keyword research, it is time to monetize your article.  On Wizzley, some of the monetization is done for you.  If you never take another step to monetize your article, then you will have Google Adsense ads running on each and every Wizzley page that you write.  That is one way of monetizing.
However, you can make more money by including links to related products and services on your page.  These can be text links, banner links, or money making modules.  Wizzley currently has Amazon, AllPosters, and Zazzle.  Often there are products that will enhance your article that you can offer, and you will be able to make money from sales of that product.
It is important not to overwhelm your reader with the monetization on an article.  Not everyone will click on an ad on your page.  The general rule is that about 1% to 4% of people will click on an ad on your page.  Of those people, only about 2% to 4% will actually buy something.  So you can see why you need a lot of targeted traffic to earn money online.
Making Money with Affiliates
Promoting the Article
It is not enough just to write, you need to tell people the article is there.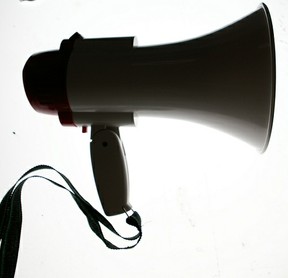 No matter how excellent an online writer you are, you still need to promote your article to get it found faster.  Promotion does not mean spamming, but it does mean blogging, backlinking, and just plain announcing to your followers that you have a new article.
There are many tools to help you do just this. 
RSS feeds--An RSS feed is a feed of all of your articles from a specific website.  Wizzley has a feed for each author, each category, and the entire site.  You can submit this feed to RSS feed directories, Twitterfeed, or any other place that will publish a snippet of your latest article when it is posted.
Blogging--Blogging about your articles is another way to get them noticed.  The blog will act as both an announcement, and as a backlink.
Backlinks--Creating backlinks is a way to help push your article higher in the SERPS.  This will drive more traffic to your article from search engines.
There are other ways to promote your Wizzley articles.  You can write other articles on Wizzley or on other sites that link to your main topic article.  You can tweet, amplify, or digg your articles.  New services come available quite often to promote. 
How to Promote Your Wizzley Article
Where Does the Money Making Traffic Come From
Who will buy from you or click on your ads?
As a general rule, money making traffic will always come from search engine traffic.  It will not come from your friends and relatives, nor your colleagues online.  What you will get from those people is encouragement, help, and some backlinks.  But in the end, it is up to your own hard work, and excellent writing skills to draw in the people who will buy from your articles.
People that find you via search engines are already interested in your topic, and what you have to say.  They WANT to read your article before they even get there.  Therefore, the likelihood that they will buy from you is much, much higher.
That is why you need to make sure that your articles get found on the search engines.  Google is currently the largest search engine, but Yahoo and Bing also bring in significant traffic.  Depending on your niche, you may find that there is another search engine that brings you a lot of traffic.  Figuring out where your customers may be is part of your research.
Targeting Your Articles to Your Buying Traffic
So When Will I Make Money on Wizzley?
It depends
Some people do not make money on a new website for 6 months, and then it just starts coming in.  That is not a hard and fast rule, and depending on how good your skills are, you may make money within 1 to 3 months.
I can tell you one thing for sure.  If you do not keep writing, you will not make money on Wizzley.  So what are you waiting for?
---
Disclosure: This page generates income for authors based on affiliate relationships with our partners, including Amazon, Google and others.