Android and Android Apps
by ShersAndroid
If you're new to Android mobile devices, this article will help you learn what Android is and how Android can enhance your life in many ways.
The Android Operating System
Android OS
Android is an operating system (OS) used by many mobile phones (smartphones) and tablet computers around the world. The Android OS is based on Linux, and is released by Google (the popular search engine company). Google releases the Android OS code as open-source, meaning that the code is free to redistribute and change. This allows application developers to use the Android code to create an exciting variety of applications to customize our mobile devices. Smarthphones have become popular in recent years and are now one of the most prevalent mobile devices in the U.S., next to tablet computers. Android is the second most popular mobile OS in the world. According to Andy Rubin (Sr. Vice President ofMobileat Google Inc.) Google was activating 700,000 new Android devices daily by the end of 2011. 
What is Android?
Android Operating System
Android "Smart" Devices
The Android OS is an innovative computer platform that not only enables you to view the world in a new way, but can also make your day more organized and productive. How can an operating system have this affect? Android helps to make your mobile device "smart." Your mobile device knows exactly where you are at any given time, along with knowing your music, movie and TV show preferences. Android also helps you to stay connected with family and friends by video conference, and even can even give you turn-by-turn GPS walking and driving directions. You can surf the web on an Android browser, email, connect on social networks, and listen to your favorite MP3s and watch TV programs live, on your mobile device. But wait…there's more!
Android, a.k.a "Droid," also allows your device to sport a multi-touch screen, letting you manipulate photos, and more on your device. Android's OS also helps you to keep your life organized by helping you to create lists to help you remember to get something for supper on the way home. Android can also remind you of upcoming school events and important appointments. Android mobile devices can even help you plan and organize your next vacation. Once you've tried an Android device, you'll never go back to a "dumb" device. How does Android make your mobile devices "smart?" Android uses apps to smarten-up your Android device.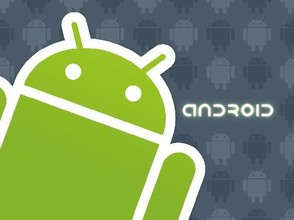 Google Android
Android Apps
Applications for Android
You've probably heard the word "apps" bandied around in the past few years. "Apps" is short for applications, which are actually software programs used by computers, typically mobile devices (smartphones or tablet computers). There are different types of apps, but for this particular article, we are discussing Droid mobile apps. 
Android apps are the actual programs that make your mobile device "smart." Each program, or app, generally does a different job, allowing you to customize and utilize your mobile device in a way that works best for you. Android apps can only be used on Android devices, such as smartphones and tablets. There are apps for everything from business productivity to connecting on Facebook and Twitter, to taking photos, managing your personal finances and surfing the web. Smart devices can make life a little easier by allowing your mobile device to become a powerful handheld computer you can take with everywhere. You can use a mobile device for work, entertainment, writing emails, taking pictures and so much more.
Fantastic Variety of Android Apps
Android Apps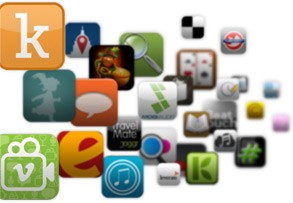 Android Apps
Where to Find Android Apps
Android Market and Amazon Appstore
So far, you've learned that Android is an operating system for mobile devices, and you need apps (programs) to customize your device and make it useful. Next you need to learn where to find Android apps. Android apps can be found for download on many websites across the Internet. However, it's best to use well-known sites to download apps, such as Google's Play Store and the Amazon Appstore. Both sites are well-organized, provide user reviews and recommendations for each app in their stores. 
Choosing Android Apps
How to Buy Android Apps
Here's a little bit of advice on choosing Android apps for your smartphone Both Amazon's Appstore and Google's Play Store offer paid apps or free apps. Both types of apps can be good and fully functional, however, be sure to read the app's description to make sure you're getting the full functionality you need for your Android device. Each app's product description explains what the app can and cannot do. Additionally, it's best to read each app's review ratings. Reading the app's reviews will typically offer both positive and negative experiences other users have had with that particular app. You'll learn if the app typically functions as described, if there are certain problems with the app in certain mobile devices and more. One more tip, for Google's Play Store, it is helpful to see how many times an app has been downloaded. The more times an app has been downloaded, the better. This is an important clue, as it shows the app's good and works across many brands/types of Android devices. 
Android Mobile Devices
Android Smartphones and Tablets
Samsung Galaxy S II GT-I9100 Unlocked Phone with 8MP Camera and Touchscreen - International ...

Samsung's GALAXY S II is a powerhouse of a smartphone in a fantastically sleek and lightweight design. Considerably thinner than the original GALAXY S and rivals such as the ...

Only $899.99
HTC Rezound 4G Android Phone (Verizon Wireless)

Engineered with exclusive Beats Audio technology and powered by the Android 2.3 operating system, the HTC Rezound for Verizon Wireless delivers a powerful entertainment ...

Only $799.99
Samsung P1000 Galaxy Tab Tablet Unlocked Android Powered 2.2 with 3 MP Camera, 7-Inch ...

Samsung P1000 Galaxy Tab 16GB Wi-Fi Unlocked Feature: 3 Megapixel Camera, Android OS, Bluetooth, Calendar, Camera, Candy Bar Form, GPS / Location, High-Speed Data GPRS, ...

Only $0.50
Sum It Up
Android Mobile Devices Are Useful
Android mobile devices, such as smartphones and tablets, can enhance your life in many ways. Customizing your mobile device with apps that help you is key to making Droid devices useful. You can find apps to help you with certain aspects of every day life, such as creating to-do lists (grocery lists, honey-do's and more), reminders with alarms (to remember that important anniversary or birthday, when to take medications), and that help you to keep in touch with family and friends (email and social networking). There are even apps that can turn your Android device into a flashlight, or make your device's camera work in new ways. The sky's the limit when it comes to apps and how they can enhance your life. Mobile devices are here to stay, and Android offers exciting, new ways to connect with your life—all through one device, customized with Android apps. 
Books About Android
Here are some books that might help you with further tips and tricks on how to use your Android mobile device.
Helpful Tips & Tricks with Android Devices
Books about Android
Apple iTunes or Google Android Apps
Do you prefer Apple iTunes or Google Android apps?
More Android Articles on Wizzley
By Shersandroid
---
Disclosure: This page generates income for authors based on affiliate relationships with our partners, including Amazon, Google and others.