Create a family budget using Microsoft Excel
by Kingfisher
Keep a track of your house expenditures using an easy budget created and maintained in Microsoft Excel.
 Using Microsoft Excel to create a home budget can seem very rigid in everyday life however it is quite handy to track future payments and possible future earnings. Also you can be as flexible as you wish with your own home budget made in Excel but please remember that if you make it is as accurate as possible than it will be more useful for you.
The type of budget that I will describe in this hub isn't like a shopping list where you record your intended inventory then subtract what you need to achieve a manageable total. This budget in Microsoft Excel is a projection of your current income versus your current expenditures. This budget shows one week per line and is extrapolated forward for at least one to two years.
Don't worry if you get lost in my description because I have added a link to my blank budget which you can download and try (this version is in Microsoft Excel 2003). It might be easier for you to start playing with this blank budget and to adjust the numbers to suit your situation. This description of a home budget in Microsoft Excel assumes you have a moderate understanding of how to use Microsoft Excel.
One of the benefits of creating a home budget in Microsoft Excel is that you can track future known payments and purchases. Say for example you want to buy a large item like a new television or a new car. Simply include the cost of this item in a future date in you Excel budget than you can see how this affects your projected saving in the graph.
Another benefit of creating a home budget in Microsoft Excel is that you can project future income. For example if you are planning on starting a family and you and your partner are both currently working, then all you have to do is remove your partners income from the date she intends finishing work. At this date you could replace her wage with maternity payments (if applicable) or include government assistance payments (if applicable). Then you can go to the graph and see how this will affect you over the following years. This is not intended to scare you with the dramatic loss of income but is intended to help you budget your finances during this time so you can better manage your purchases and weekly living.
How to use this Excel Spreadsheet Budget
To use this spreadsheet budget firstly you need to fill out your own data in the various sections. I have added some fake values to show you how this budget would work. With a starting bank balance of $10,000.00 and a double income with various bills and purchases you can see the projected growth on the graph (see the second tab).
You should change the values to suit your own situation. People from all over the world would call bills by different descriptions. For example you might call power bills by the name of utilities, you might call petrol by the name of gasoline. Everyone will be different so change the names to suit your perspective.
Also add or remove columns to suit your own situation. You might have other regular bills like dancing lesson etc that you might want to add. You might not be paying car insurance or registration so feel free to remove that column.
Once you have completed the data for the year as accurately as you can then you can see your graph take shape and show your projected outcome of earnings for the year. Note that this will be an estimate as there will undoubtedly be unexpected bill and purchase that you will need to pay throughout the year.
The beauty of this Home Budget is that you can plan ahead for purchases that you want to make. Namely if you intend on buying an expensive item, like a new car or television, than you can put its price in the purchase column at the week you may make the purchase. Then go to your graph column and see how it affects your projected growth. If you notice that your graph dips too far for you liking then you might want to make the purchase at a later date or move it away from a known bill, like your house rate or insurance.
If you are planning on having a baby and you currently earn two incomes than you can modify the income section to remove one of the incomes. This may be offset by a paid maternity leave or holiday pay and you could insert these payments as alternative payments.
Note: You may have to adjust the graph scale because your bank balance may be higher than I have set, so to do this just right click on the graph axis and modify the maximum and minimum values.
The red line on the graph indicates the current date which shows you where your current balance is in comparison to the projected growth.
If  you are having trouble using or understanding this spreadsheet then I'll try to help out in future updates and comments in this hub.
Enjoy and hope this hub helps your family home budget planning!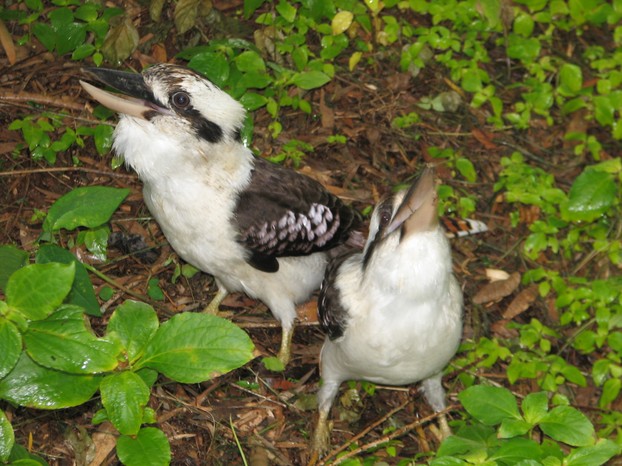 Kookaburra Family
---
Disclosure: This page generates income for authors based on affiliate relationships with our partners, including Amazon, Google and others.