Create Your Own Business Using Free Classified Ads
by JoyLynskey
Learn how the wheeling and dealing lifestyle of someone who learns to buy and sell on free classified ad services can be quite a unique, interesting, and lucrative one.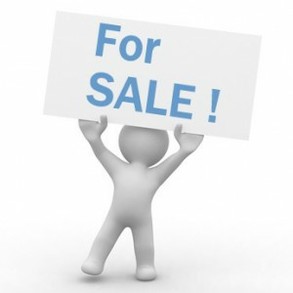 Digital Free Classified Ads
That One Innovative Person
Have you ever met one of those truly innovative souls who can turn a dollar into ten dollars in the blink of an eye? I have, my cousin Steve. Even as kids if Steve needed money, he would get it ASAP by utilizing some wild buying and selling techniques that always left the rest of us stunned as to what really just happened. Since everyone walked away happy, his customers with their goods, and he with their money, we never really questioned it too much as youngesters.
Do You Have That One Person In Your Life?
Maybe You Can Learn From Them!
The Art of Buying and Re-Selling
Many do this exact same. Auto mechanics commonly buy older vehicles that need a tad of work and restore them, selling them at a profit to themselves. Real estate agents much the same. However, you do not need to know anything about those two industries to make a living buying and selling. As a matter of fact, my innovative relation Steve, stood by what he knew, electronics, computers, and video games.
You should be no different. So what DO you know? Don't sell yourself short right out of the gate, there are literally hundreds of morsels of knowledge you may already hold that could lead you into a life of enjoyable buying and selling that never even feels much like 'work.'
Vintage Clothing
Books
Gardening
Sports Memorabilia Cards (Baseball Cards)
Sports Equipment
As you can see this list could literally go on and on, but the main issue is that you must have good working knowledge of an industry before you can lucratively tackle an online buying and selling business on free classified ad sites.
Helpful Links for Online Buying and Selling
Free Classified Ad Site
This classified site will not sell your private information and has social bookmarking support.
eBay
eBay is an online auction site.
Etsy
You can find some nice bargains at Etsy too!
Knowledge is Power!
Even if you just have an old hobby collecting Nascar items, you may have the knowledge it takes to start your own Nascar store from the ground up. When you are ready to begin you should hit up the places in the above links, beginning with the Free Classified Ad sites.
Browse for the items that you know the most about, then approach the seller and negotiate your price. The key to maintaining your budget is to keep a reign on your budget. If you know you should not pay $x amount for an item, do not pay $x amount. Stick to your guns, if someone really wants to unload their product, they will lower their prices, if they don't, they may be someone just like you who knows the true value of an item and are unlikely to budge. Move on quickly from those types, if they want to sell, they may come find you later.
On a smaller level you may have some luck with auction sites and boutique sites, but remember that if you plan to make money through those venues, you will likely have to take your wares to flea markets or run yard sales to get those higher prices that can't be found by a quick consumer somewhere else online.
---
Disclosure: This page generates income for authors based on affiliate relationships with our partners, including Amazon, Google and others.