CrossCreations
AKA CarolanRoss, BahamaMama
Carolan Creates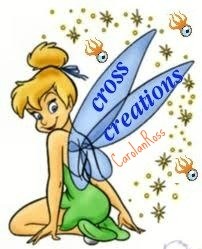 Cross Creations = Creations by Carolan Ross

Carolan is a retired teacher, writer, entrepreneur and creative spirit.   She enjoys rhymes and word play, collage art and photography.  
Long ago she began to sign her photography with 'CrossCreations' and eventually began to use that name for all sorts of creative projects.
She enjoys creating image quotes and unique graphic art for online projects, editing photos and making photo collages.
CrossCreations, the Entrepreneur
Devoted to Home Based Business
In the mid 1990's she began learning about ways to make money from home and is passionate about being an online entrepreneur. 
She worked as a rep for a wellness company for several years and also established herself as an independent travel agent with Viva Vacations, LLC. 
She used to sell antiques and collectibles from local antique malls and once was a power seller on eBay.
She publishes on a variety of topics (a list of some of them appears below under 'Raves and Faves') and affiliates with various groups and networks online.
She blogs at SoloSpark where solopreneurs can find sparks of support toward online success.
CrossCreations, the Teacher
Teaching has been the primary occupation for most of her adult life.
Several decades of teaching in the public school system began in a 3rd grade classroom and ended teaching a program for gifted and talented students.  She also taught some specialized programs in private organizations and did adjunct at a local university for awhile.  Now retired from the traditional classroom setting, Carolan publishes online and builds websites as a sole proprietor and often supports and mentors others who wish to do the same.
CrossCreations, the MOM
AKA Bahama Mama
Long ago she was nicknamed 'Bahama Mama' by her sons, even though at that time she'd never been to the Bahamas.  After a trip to the Bahamas in June 2011, that nickname earned a re-birth and now sticks.  Her sons are now grown, one in college and the other a high school senior.
TOPICS: Raves and Faves
What does CrossCreations enjoy reading and writing about?

SO many interests, so little time... below are just a few categories of interest in the imagination of crosscreations:
Online Marketing
HUMOR
Alternative Medicine
Creativity
Healing Arts
Living Green
Baseball
Spirituality and Inspiration
Divorce and Parenting
LOA and Manifestation
Sustainable Living
An OptiMYSTIC Skeptic
wierd but true...

She's optimistic, yet a realist who enjoys mystical and spiritual topics ==> an optiMYSTIC skeptic

In her own ways she keeps up with what's happening in the world, but not via the usual network mainstream news.  That's the skepticism, yet underneath there's a solid layer of optimism and belief in the power of the law of attraction.
Sunseeker
Here Comes the SUN! :-) This swirl design is a favorite.
CrossCreations in Cyberspace
Other Cyberspace Homes for CrossCreations
Visit me over at Squidoo.
I've been publishing over at Squidoo for many years now and have earned some awards and titles over there including Giant Squid, Squid Angel and several purple stars and lens of the day awards.
SoloSpark BLOG
Sparks and Support for Online Solopreneurs
Where in the World is CrossCreations?
---
Disclosure: This page generates income for authors based on affiliate relationships with our partners, including Amazon, Google and others.