Danielle McGaw
by dmcgaw
The Social Freelance Writer
Hi There - I'm Danielle McGaw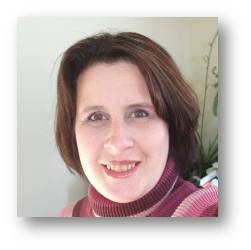 I'm a freelance writer and a social media manager - thus, The Social Freelance Writer!
I started playing around with the whole idea of making money online when I got my first computer.  I remember being so excited about the potential of it all.  But it wasn't until later that I realized that I could make money from writing.
I started off writing whatever I could but over the years I have found that I mostly enjoy writing blog posts on the topics of blogging, social media, careers, and education.  These are my chosen specialties but I also write about real estate, anxiety and panic disorder, and movie reviews.  Of course, in the 8 years that I've been a freelance writer I've written about many more things, too!
Social media is my big passion - specifically Facebook and Twitter.  I am the social media manager for a major Canadian busienss college and I love interacting with people on my own social networks.  Some writers do not realize how big of an impact social media can have on their careers.  I believe it is thanks to my use of social media that I have never been  dependant on content mills to make a living.  Most of my work now comes from  my connections on Facebook andn Twitter and from personal recommendations  from clients.
Find me online and connect with me:
More About Me
These are just some fun facts about me:
I'm 41 years old.
I have two teenagers and a husband.
I work from home full-time.
I live in a really small town in Manitoba, Canada.
I have three cats: Matt, Theo, and Princess.
I am terribly afraid of birds and fish.
I spend more time on the computer than is likely healthy.
I love Cityville and Farmville on Facebook.
I'm a little bit of a gypsie and I would love to live in an RV and travel the open road when I retire.
I'm going to be a very young grandmother in December/2011.
I don't judge - but I'm a pretty  good listener.
I'm actually kind of shy.
I love rain and thunder storms!
My first poem was called "First Love"
I've been writing since I was 12.
My first story (well, the first good one) was called, "Chew the Bones in Your Juice"
The Social Freelance Writer
- that's me
Services I Offer
Here are some of the professional services I offer:
Blog writing
Article writing
Social media consulting
Social media management
You can find out more about my professional services, read testimonials, and see my resume on my professional freelance writer site.
i enjoy working with people online and I have worked with people from all over the world - Paris, Croatia, Mexico, the United States, and of course, Canada.
EzineArticles
(free to reprint!)
---
Disclosure: This page generates income for authors based on affiliate relationships with our partners, including Amazon, Google and others.