Dark Chocolate - A Healthy Food?
by Pinkchic18
In the last few years, we've been hearing that dark chocolate is better for us than other chocolates. But is it healthy for us, or is it just the lesser of the evils?
Introducing Dark Chocolate
Is it good for your health?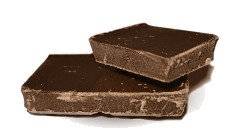 It's that time of year where we get a little nervous that all the holiday chocolate assortments have gotten the best of us. But have you heard the good news? Eating dark chocolate may be good for your health! Medical news has lately been buzzing about the healthy properties of this delicious treat. But is it true? Can you really be healthy and eat chocolate at the same time?
Ok, so you can't eat three boxes of dark chocolates and get the benefits that are meant to come from dark chocolate eaten in moderation. Eating one or two pieces of dark chocolate is beneficial. But a whole box is overkill and the calories alone will outweigh any benefits.
Dark Chocolate
The Facts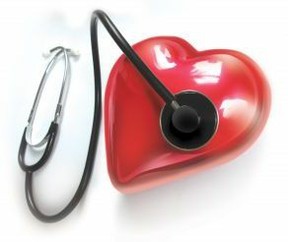 Dark chocolate has been found to play a role in lowering blood pressure. Unlike milk or white chocolate, dark chocolate has some healing qualities.
It's an antioxidant that is now being researched the world over. The types of antioxidants that dark chocolate offers help remove destructive particles called free radicals that play a role in cancer.
Blood Pressure
Reduction Proved
While chocolate is a fun food and people tend to take it lightly, scientists are conducting extensive studies and are very serious about their findings. They've studied patients with high blood pressure and found that by eating several grams of dark chocolate each day, they had lower blood pressure.
Milk Chocolate
The Facts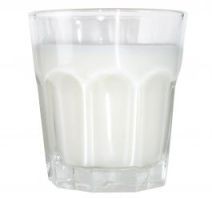 It's been discovered that the milk in milk chocolate actually interferes with the properties in chocolate that are helpful in fighting free radicals.
That's why dark chocolate, which contains no milk, is more beneficial.
So always opt for a piece of the darkest chocolate you can find.
History Shows
Where did dark chocolate come from?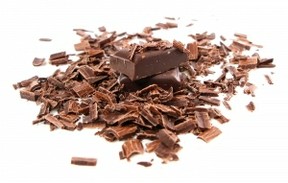 The Europeans have always tended to opt for darker chocolate treats. That's where the correlation was first discovered between consumption of chocolate and lower blood pressure. It's actually the cocoa phenols that allow dark chocolate to work its magic in the body.
Before the advent of Hershey factories and whipped chocolate concoctions with additives, the ancients who first discovered the cacao bean ate chocolate in its raw state. When left essentially unadorned by preservatives, milk fats, oils and other add-ins, the dark chocolate bars made today are close to pure.
Choose the Best Dark Chocolate
Tips to finding the healthiest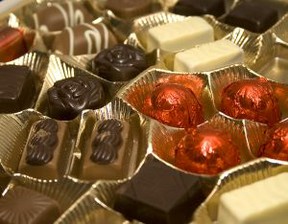 Find a chocolate bar with the highest rate of cacao beans. If it's listed as one of the first ingredients, you know you've got the good stuff. Inferior chocolate will have additives like high fructose corn syrup and sugars that alter the taste.
This gourmet chocolate may taste bitter to you at first, but it's definitely a taste you'll grow accustomed to. And then you'll find that it's hard to go back to any other kind of chocolate. Grocery stores today stock just about every kind of chocolate on the planet. Dark chocolate can be found by many manufacturers. Just be sure you're not eating pure Bakers chocolate as that's an entirely different blend and not intended to be eaten straight out of the package.
Healthy Living
Eat dark chocolate
Add a little dark chocolate to your diet and you may find that you're happier and healthier. Chocolate helps release feel-good chemicals in the brain. Maybe that's why we're so enamored with it.
Chocolate will always be a favorite and now you have even more reason to love it. As long as your caloric intake isn't derived mainly from chocolate, a small intake each day of the good stuff will have you on your way to better health. Who knew being healthy could taste so very good?
Do you enjoy the taste of dark chocolate?
POLL
More Chocolatey Links
Articles worth looking at
---
Disclosure: This page generates income for authors based on affiliate relationships with our partners, including Amazon, Google and others.