Visiting Dartmoor: the set of the War Horse movie
by supercarly
Some information about Dartmoor, the set of the War Horse movie. Great if you're planning a visit!
War Horse
The critically acclaimed War Horse film was shot on Dartmoor, a National Park located in South Devon, during summer 2011.  Specifically, the film was primarily shot near Meavy and Sheepstory.
Director Steven Spielberg said of the area:
"I have never before, in my long and eclectic career, been gifted with such an abundance of natural beauty as I experienced filming War Horse on Dartmoor ... And, with two-and-a-half weeks of extensive coverage of landscapes and skies, I hardly scratched the surface of the visual opportunities that were offered to me."
Spielberg's comments show how Darmoor's landscape is vast, almost never-ending.  He spent over two weeks filming in the area and as he states, he hardly scratched the surface. 
Locations used in filming War Horse:
Dartmoor locations used in the filming of War Horse include:
Ditsworthy Warren House and surrounding area SX 584661
Ringmoor Down - SX559668
Combestone Tor and area - SX670718
Haytor -  SX759771
Bonehill  area- SX732774
Hexworthy Bridge - SX659728
Cadover Bridge/Brisworthy - SX559645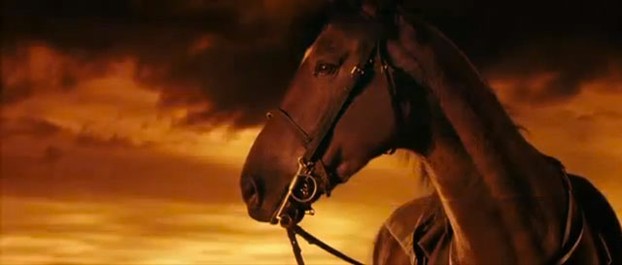 War Horse
War Horse Book
War Horse

This is a stunning wartime classic. In the deadly chaos of the First World War, one horse witnesses the reality of battle from both sides of the trenches. Bombarded by ...

Egmont Books

$38.63 $0.01
Did you know....
The War Horse film is an adaption of the phenomenally successful West-End production, which started life as a novel?  
The author of War Horse. Michael Morpurgo, wrote the story after meeting WW1 veterans in his local pub in Iddesleigh, which is located in Mid Devon.
Things to do in South Devon
Of course you wish to visit the set of War Horse and explore the fantastic countryside on Dartmoor.  But what else is there to do in the area?
Visit one of the local market towns or villages.  May we recommend Tavistock, Widecome or Chagford?
Explore quintessentially British pubs and cafes
Enjoy a traditional clotted cream tea!  Yum!
Visit one of the many gardens, abbeys or ancient ruins. 
Discover the old tradition of Morris dancing, or explore the some of the castles in the vicinity. 
Also...
You will find plenty of exquisite gift shops to explore, boasting an array of handcrafted items made by local artisans.  There are plenty of antique and art galleries; a variety of craft shops to be found, including handmade pottery, jewellery, cards, woodwork, wool spinning and knitting, as well as photography and much, much more!
Also worth visiting...
If you've exhausted Dartmoor, why not visit Exmoor and it's coastal paths, which is one of the longest trails found in England?  The South West Coastal Path is ideal for walking or cycling.
If you can get over to North Devon, you may enjoy Dartington Crystal which is hand made in Great Torrington.  The site is well worth a visit with an interactive visitor centre and brilliant facilities for all the family, it is ideal for a rainy day!
---
Disclosure: This page generates income for authors based on affiliate relationships with our partners, including Amazon, Google and others.