DJNUTTALL Online
by djnuttall
Sharing parts of who I am. I am to old to share or remember all, nor do I want to
Who Is DJNUTTALL
DJNUTTALL's Many Faces
Djnuttall is married, mother, grandmother and great grandmother. I am also a baby boomer, Internet marketer, and self proclaimed writer.
My passions are:
Internet Marketing
Water Sports
Mountain Biking
Spending time with my family
Cooking
Cleaning
Self discovery
and making positive changes in my life
Michigan MY Michigan
My Home
I have lived in the state of Michigan all my life.
I love this place. I live right on the shores of Lake Michigan and have only good things to say about living here. I have enjoyed sport fishing here, swimming, mountain biking and raising my family here.
I have traveled to many other states and countries and none compare to here. The beaches along the lake shore of Lake Michigan are priceless. I have traveled to the beaches of Hawaii and was disappointed. The Great Lakes are in my soul and inspire me in ways I cannot even describe. 
Michigan's interior fills me with awe also. The hills and the forests create great opportunities for mountain biking, skiing, and hiking. The sand dunes created by the Great Lakes are also a splendor and need protection from abuse as they are a great wonder.
Grand Haven
My Favorite Place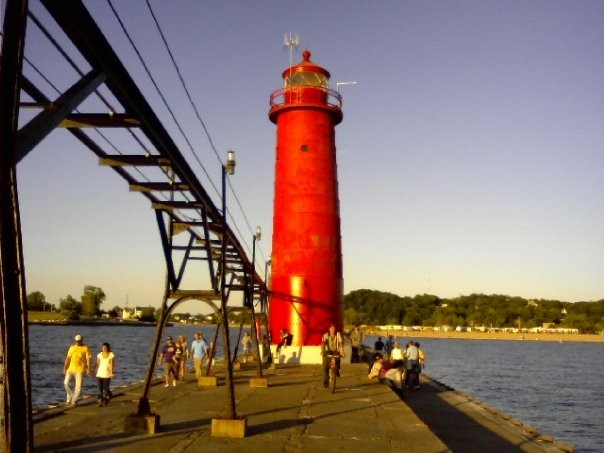 Grand Haven Lighthouse
Grand Haven Winter
This is My Winter View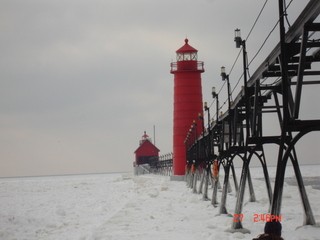 Grand Haven Lighthouse in Winter
Why Internet Marketing?
The Sky is the Limit with Internet Marketing
I started making money online in 1999 when I joined Quixtar. I was directing people to by products through my affiliate link on the Quixtar portal.
I lost my full time job in 2004 and at my age I knew it would be tough to get another job as Michigan was spiraling downward in its employment opportunities as the Big 3 auto makers were exporting jobs out of state quicker than jobs coming into state.
I knew it was possible to make money online and I quickly jumped onto the eBay band wagon. I would buy things at garage sales, auctions and second hand stores and sell them on eBay. It was fun but not as lucrative as I wanted. I wanted to have more of a passive income online and not have to handle merchandise or shipping.
That is when I found affiliate marketing and making money online through freelancing and websites. There have been many changes online since I began with its ups and downs. But through it all, I have never lost my passion for working online.
My First Website
djnuttall-enterprises
djnuttall-enterprises is the very first website I purchased. Just in the past week I accidentally lost all my data and the site.
This is not the first time I have totally lost this site.
I purchased this site in 2006 and booked it for 10 years. This shows how green I was at the time. Why I chose this domain name is beyond me. This site was at first a plug-in-profits site that cost me a bundle of money and never made any money.
But since I have this domain tide up for 4 more years yet, I use it to keep in touch with many of my online friends. Unfortunately many have come and gone.
I hope to re-establish this site and hopefully make money from it starting this year. It is more sentimental than anything.
As stated in my last module, internet marketing does have its ups and downs.
---
Disclosure: This page generates income for authors based on affiliate relationships with our partners, including Amazon, Google and others.