Easy link building with blog comments
by profkm
Link building is the hottest topic in search engine optimization. But discovering easy to use sources for good links becomes a more difficult task.
Why link building?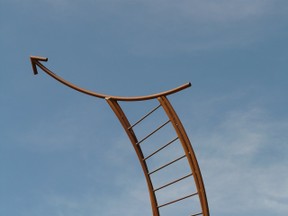 Links are the internet´s currency. A link from one side to another is a sort of recommendation. If a website gains many such recommendations, it will raise in the search engines result pages (SERP). This increases visibility of the site.

With increasing visitors, the reputation and also the revenue of a page goes up. It does not matter whether the site does sell something itself or it makes money with adds.

A smart webmaster therefore should strive to get such recommendations much as possible. But that is no easy task anymore.

What options do I have?
You can build links to your site in different ways. Some rely on a lot of hand made entries and send emails to the webmasters of other interesting sites. These sites must be investigated first and then the webmasters be persuaded to issue such a recommendation. Often this is only be done in exchange for trade, such as a link exchange or a link for payment. Both methods are unwanted by Google and are not tolerated if they are detected.

Some link builders place their links in forums and other sites. They put them into more or less meaningless comments or text snippets - a stupid sort of spam that can be found and removed easily. It does not offer any value to the spammed site and they get banned regularly.

A good idea is placing good blog (weblog) comments. Most bloggers offer the opportunity to provide articles with personal comments. These comments are almost always a good opportunity to post a link to your page.

The advantage of the blog comments is that they are usually read by humans. So they stand not only in the eyes of search engines, but they can help make real people visit the site directly. They provide thus recommendation and visitors!

One should not forget, posting comments to real blogs should provide a real and valuable content to the blogs post. Link builders should not just drop their advertising text there.That would be simply spam.
On the contrary, a useful and appropriate comment to the article is important. This gives the opportunity to present themselves as competent and community oriented person. Useful comments will be published in most times and stay for a long time on the internet. With such contributions, you can create a positive reputation while creating a solid foundation with links.

However, there is still something to note: Some blogs provide set their comment links with the "no follow" attribute. This means that the links work technically linked any link, but to the search engine robots this is a declaration that this link is not a recommendation, so they do not take it into account. In SEO circles, such inbound links are accepted, but they are not as popular as the "do follow" links, which are a genuine recommendation.

This is the point, where searching for blogs to place your comments on becomes very expensive. The first step is to find all interesting blogs on the topic.The next step is to investigate which of them have "do follow" links. Many SEOs would tell you, anything else is worthless.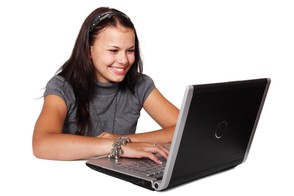 Working online
Is there any help?
affilate link
However it is, actually:

The Fast Blog Finder (affilate link) software can help in this task very well. It allows you to quickly find appropriate blogs and examine whether they provide "do follow" or "no follow" links. Using this software, you have cleared the first part of your work and know, which blogs are worth to place comments. But even more:

You can also save the blog list and continue the search for later work. The software keeps track of blogs on which you placed comments and afterwards check if the comments were published or the links are still active.

You can easily search through the recorded work on different projects and thus evenly distribute your link building. The Fast Blog Finder integrates the browser into the software, so you can read the blog posts directly within the Fast Blog Finder and post the comment without having to jump between programs.
In addition to the information that the blog "do follow" or "no follow" is shown by the Fast Blog Finder you also can get the Google PageRank of the domain and the page telling which post is the best ranked to place links on.
The best thing is, there is a free version that you can use as long as you like. The difference with the Gold version is that it shows the first 50 search results only. Furthermore, you can not load your personal site list and is has eliminated several filter functions.

The free version can be downloaded here: Fast Blog Finder trial (affilate link)

With the trial version, you can already get really good results and see if you can cope with this software.

The Gold Edition costs U.S. $ 99. The software is sold using RegNow / Digital River by download. If you have installed the trial version, it can be unlocked using the product key sent by email after purchase. By clicking on the product image to get immediately to the order page of RegNow.
With Blog Finder you can:
search the Internet for blogs that accept comments using the keywords or keyword phrases
determine the domain and blog page PR
determine the type of blog page ("dofollow" or "nofollow")
post comments on the blogs directly from the program
reduce to minimum your time for finding themed blogs and submitting comments to them
dramatically increase search engines and human traffic to your web sites
boost your natural search engine rankings
gain dozens (if not hundreds) of high quality backlinks to your websites
instantly get the search engine spiders to your web sites and get your sites indexed naturally
---
Disclosure: This page generates income for authors based on affiliate relationships with our partners, including Amazon, Google and others.