Fix MP3 Tags for Your Music Library
by tuneupmaniac
Having trouble with broken mp3 tags? Songs labeled "track 01" and "missing artist". This article will give you some helpful tips on how to fix this common problem.
Broken Music Tags? Here Are Your Options...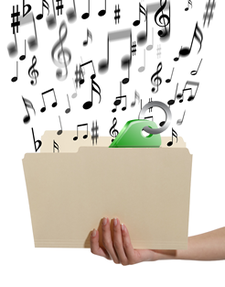 When you download music onto your computer, whether you use iTunes or another media player, often these songs don't come with the right information, or 'tags' associated with them. While this doesn't affect the playback of these songs, it can cause a host of problems when trying to organize your library, including:
Having several copies of the same songs
Wrong song titles
Misspellings
Inaccurate artist listings
And more
Go through your music library and within the first ten songs, if you've never taken the time to make sure all of the information is accurate, you're likely to notice at least one instance of wrong tags. To fix MP3 tags, you can go through each and every one of these songs that you've downloaded, click on the song, and then open up a window with all of the information about the song listed there.
It Can Be VERY Time Consuming
Not only is this exceedingly time consuming, if you are not completely sure of the information, then you might be entering the wrong info into these fields. Now, if you only have ten, twenty, or maybe fifty songs, you could probably fix mp3 tags within an hour or so, but most people today tend to have hundreds and even thousands of songs within their music library.
That would be quite the challenge to fix all of those mp3 tags, wouldn't it? There is another option, though, and it's called rinsemymusic.com.
Why Are Tags Missing
It would be easy to assume that these mp3 tags are missing because someone downloaded their songs illegally on the Internet, but that would be a presumption that can be wrong more often than it's right. The truth is that some legitimate and legal downloading sites might not supply the mp3 tags with the download.
In other cases, a person might 'rip' the songs directly from a CD. While iTunes searches online for the right information to associate with the songs, not all media players will do this and not all CDs offer their information online.
Why Tuneup for iTunes Works
You may have a number of songs that are missing their mp3 tags and want to get everything in your library into tip-top shape. Rinsemymusic.com works because it scans through all of your downloaded songs, gathers all of the information that it can that is provided, even if that information is wrong or misspelled, and determines the accurate tags for it.
Tuneup Media was designed for those individuals who want to organize their music library, especially once they realize that they have so many titles that they simply don't know where to start with their organization process. With the help of the following exclusive Tune up Promo Code you can enjoy the beenefit of saving 20% off the purchase price of the program. Reducing the cost by 1/5 sure isn't something that most people will complain about. Getting the correct MP3 tags is perhaps the best first step in organize any music collection and rinsemymusic.com is the easiest to use and offers the best results.
Take control of your music library today with Tuneup. It's never been easier to fix your music tags and information and get your music collection organized like a professional.
What Is Your Biggest Mp3 Tag Problem?
---
Disclosure: This page generates income for authors based on affiliate relationships with our partners, including Amazon, Google and others.