Google Analytics Setup on Wizzley
by ajgodinho
Google Analytics is a powerful online tool that helps track and analyze your traffic data on your websites. This web page helps you setup Google Analytics on your Wizzley account.
How to Setup Google Analytics on Wizzley?
Using Google Analytics to Track Traffic Stats on Wizzley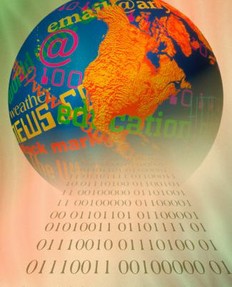 Google Analytics is a intelligent tool that helps you track traffic stats on your website or blogs. It's a free tool that reports important traffic data to help you understand how people find your website, navigate through it, and interact with various features and modules of the site.
If you own a website, maintain a blog or write articles on revenue-sharing sites like Wizzley, Squidoo and Hubpages, I'm sure you would like to get insights into traffic to those sites. Google Analytics helps you do just that and provides detailed reports on various aspects of the traffic stats.
This web page is focused on helping Wizzley members setup Google Analytics on their account in order to help them keep track and analyze traffic data so as to better optimize their Wizzley pages. You will find step-by-step instructions on how to setup Google Analytics, incorporate it into Wizzley and use the information to create successful Wizzley pages.
Photo: Buy at AllPosters.com
Setting Up Google Analytics on Wizzley
Step-by-Step Instructions on Setting Up Google Analytics
Below you find a step-by-step video tutorial on How to Setup Google Analytics on your Wizzley account. Alternatively, you can use the following written instructions to set it up:
Go to: http://www.google.com/analytics/;
Click the "Access Analytics" button;
Sign-in using your Gmail account;
Click "Sign Up" on the next screen;
Enter "www.wizzley.com" in the website URL box;
Choose an Account Name, Time Zone and continue;
Enter Last Name, First Name, and Country;
Accept the Terms of Service (check the box);
Click on the "Create New Account" button;
Leave default settings at "Analytics: Tracking Instructions";
Click "Save and Finish".
---
Note: You require a Gmail account in order to setup Google Analytics. If you don't have one, at step 2 above, click on the link that reads "Create an account now" and follow instructions. Once you've done so, come back to step 3 and proceed.
---
Once you've followed the above instructions, you will be logged into your Google Analytics account. At the logged in screen, you will see a tracking code that looks something like "UA-12345678-1". Copy this Google Analytics tracking code and follow instructions below:
Login to your Wizzley account;
Go to: \ My Accounts \ Settings;
Scroll down to the section called "Revenue";
Click the "Edit" button;
Paste the tracking code in the Google Analytics box.
That's it, once you've completed the above, Google Analytics will start tracking and analyzing your traffic data, on all your Wizzley pages, within 24 hours.
Video Tutorial to Setup Google Analytics on Wizzley
Poll: Google Analytics Setup on Wizzley
Have you setup Google Analytics on your Wizzley Account?
Google Analytics Features Overview
Review of the Google Analytics Dashboard
This video tutorial below provides you an overview of some of the key features available on the Google Analytics dashboard. It shows you how to navigate through various sections of the site and how to customize traffic reports based on your needs.
Some of features that Google Analytics offers through this traffic analyzing tool are on visitors, traffic sources and specific content section of your website. It also allows you to set goals in terms of tracking your customer conversion rates for specific campaigns.
Video Overview of Google Analytics Features & Reports
How to Interpret Google Analytics Data?
Interpreting and Using Google Analytics to Optimize Your Website
This video tutorial below teaches you how to interpret and use the Google Analytics traffic data. It covers visitor metrics like number of visits, page views, pages/visit, bounce rate, average time on site and much more, to help you determine which web pages are more successful than others.
Also, it provides an overview of traffic sources like direct traffic, referring sites and search engines traffic which helps you understand how visitors arrived at your website. It goes in-depth into content of the website including specific keywords and keyword phrases that brought visitors to your site.
All this valuable data available through Google Analytics helps website owners effectively optimize and monetize their websites and run successful advertizing campaigns.
Beginning Analytics: Interpreting and Acting on Your Data
Google Analytics Resources on Amazon
Advanced Resources on Google Analytics
Guestbook: Google Analytics Setup
Let me know if you found this web page useful in the comments section below
Based on the information on this web page, do you find it is useful to use Google Analytics to review and analyze traffic data to help you create successful websties? Please feel free to leave your thoughts, feedback, tips on how you use the Google Analytics tool in the comments section below...thanks for stopping by!
---
Disclosure: This page generates income for authors based on affiliate relationships with our partners, including Amazon, Google and others.