Google Analytics
Google Analytics allows you to track traffic to your website and analyze how to capitalize on that traffic.
Analyzing Your Website Traffic with Google Analytics
Understanding where your traffic comes from
Google Analytics is one of the most useful tools offered by Google, that is often underused, or not used at all by many webmasters, web designers, and content writers online.  This page is an introduction to Google Analytics, what information you can learn from Google Analytics, and how you can use what you have learned to improve your website traffic.
Google Analytics is a Free Tool
You do not have to pay any fee to use Google Analytics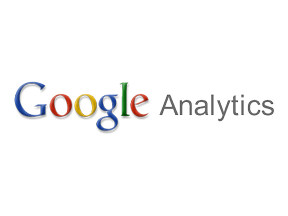 First off, let me be perfectly clear in that using Google Analytics is completely and totally free of charge. 
Though we most often think of Google as a search engine, we forget how many other tools Google has that are extremely useful for anyone who is online regularly.  Whether you are just a beginning online writer or you have several websites, Google Analytics is one of the tools you should learn to use from the beginning.
If you learn to use Google Analytics properly from the beginning, you will be able to use its more complex features as you grow as a writer and webmaster, and understand better how your writing attracts web traffic.
Google describes Analytics as the enterprise-class web analytics solution that gives you rich insights into your website traffic and marketing effectiveness. Powerful, flexible and easy-to-use features now let you see and analyze your traffic data in an entirely new way. With Google Analytics, you're more prepared to write better-targeted ads, strengthen your marketing initiatives and create higher converting websites. (from http://www.google.com/analytics/)
While Google's definition places emphasis on the usefulness of Analytics for creating ads, it is just as useful to determine if you are reaching your expected target market with your content, assessing where your traffic is coming from, and watching traffic trends for your content.
Almost every site on the internet is linked to Google Analytics in some shape or fashion, including Wizzley, and you can track your traffic to see how you can improve it, and continue to grow your site.
Google Analytics Basics
What does Analytics do?
Google Analytics has some excellent tools and videos to help you understand how to use the tool, which you can access directly from their main page.  This introduction will just give you a basic understanding to help you get started.
To used Google Analytics, you will need to have a Google Account.  If you have Gmail, or any other Google program, you already have a Google Account, and will be able to sign up for Analytics though that account.  A Google account is also free.
Once you sign up for Google Analytics, you will have access to your dashboard.  Looking at the right sidebar of your dashboard, you will see the following features:
Intelligence
Visitors
Traffic Sources
Content
Goals
Custom Reporting
Once you set up a website, you will also have tracking information in graph form showing on the main part of the dashboard in the center of the page.  What you can already see, is that Google Analytics has the ability to analyze your traffic through different variables such as where the traffic originates.  Pretty powerful, huh?
Do You Use Google Analytics on All of Your Websites?
If you do, what benefits do you get from Google Analytics?
Only logged-in users are allowed to comment.
Login
Setting Up a Website
How to enter a website on Google Analytics
To set up a new website, you need to click on the Analytics Settings link on the top left of your dashboard. 
From this new screen, click on the link at the bottom left that says Add a Website Profile.
Fill in the fields for a new website (one that hasn't been entered in your Analytics before), and you will be given an assigned number that will look like UA-9536639-29.  This is the unique tracking number for that website.
Follow the instructions on your website for how to add the necessary code for Analytics to start tracking.  (Wizzley just asks for that number).
What Information Can You Learn from Google Analytics?
Breaking down the statistics that Analytics gives you
The data that Google Analytics gives you is always one day behind real time.  You get an entire day's worth of traffic statistics at a time.
With search engine traffic, it is really best to look at a bigger picture, but even in a few weeks, you can start to get a picture of where your readers come from, what content they are reading, and how long they stay on a page.  This is extremely valuable information for you.
For instance, you can see which keywords or search terms they are using to find you.  If you see a pattern, you can increase those keywords in the text of your site.
Another good piece of information is which pages on your site get the most traffic.  Once you know that, you can figure out how best to capitalize on that trend.  Should you create more related pages?  Or increase the information on that page?  Maybe you can create an entire website on that particular topic alone.
Once you have a few months' worth of information, you can really start to dig down into the information that Google Analytics is giving you to find ways to continue to build your traffic and readership.
Google Analytics Resources
Google Analytics Custom Reporting
Creating your own custom reports on Google Analytics
One really handy feature of Google Analytics is creating your own custom reports, and goals from the Google Analytics program.  You can also have Analytics email yourself, and anyone else reports daily, weekly, or monthly.
If you are collaborating on a project with several people, this is a good way for them to stay informed.
The best use of Analytics is finding trends and then using these trends to increase your traffic.  You can track a trend with a custom report for as long as you want, then stop the report when you are ready to switch gears.
Google Analytics Graph
See your site's traffic in a picture

Google Analytics graph
Google Analytics Graphs and Charts
Easy visualization of traffic trends
I am a very visual person, so my favorite feature of Google Analytics is the graphic, and charting of traffic trends.
The graph above is a traffic graph for one month's traffic for just one website.  Each day is delineated with a dot on the graph, so you can see why just seeing a few days' worth of statistics is not that helpful.  Traffic jumps up and down daily. 
However, what you can also see is the growth pattern on this site.  Over the month, the traffic has steadily grown.  Now, what I can do, is dig down into the details of that growth, and see how I can continue that pattern.
Google Analytics is a really great tool, which I hope you will take the time to examine.
Related Pages
Beginners Blog Looking For Traffic
Beginners Blog: How Do I Earn Money?
---
Disclosure: This page generates income for authors based on affiliate relationships with our partners, including Amazon, Google and others.