How to make use of your time?
by thomasmandin
This articles gives you some tips and techniques on how to be productive and manage through your day with more free hours.
More Defined = More Hours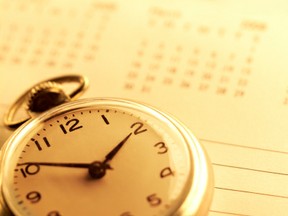 This article helps you learn how to make use of every minute of your day to be able to increase your free time and decrease your working time through analyzing the definition of time management, and learning the different techniques to get through the day with the greatest out come.
Tips and Techniques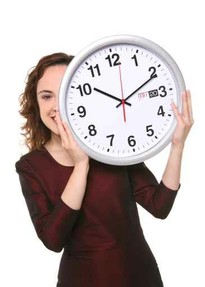 1-Use an Alarm Clock: When you first start to use an alarm clock, you'll feel time is chasing you, but very soon this feeling will be reversed and you'll be able to fulfill all you need to do in a specific time, leaving you so much free time for your family and friends. Example: You're assigned to sit on the computer for only 2 hrs and at the end of the two hours you feel you finished nothing and so you sit an extra hour. I guess the alarm clock technique would help you in this situation. Psychologists say that when your mind is put under the pressure of finishing a certain work in a specific time, it enables the person to finish the assigned work as best as could within the given time.
2-Make a timeline list the night before: Sit on your bed on your own the night before your big day. Using a notebook and a pen start writing what you'll do within each hour. Example: 7am to 8am: Ride Bike, 8am to 8:30am: Have a shower. Follow the assigned time and try to reduce it step by step. For example: If you have a shower within 30 minutes, try to reduce to 25 minutes. Within days it'll become your habit. Follow the alarm clock not your mind.
3-Wake up cheerfully, stand in front of the window and say: 'Today will be the best day ever. I'll be able to do all what I wrote last night' and start working. This motivating sentence, some psychologists say, prepares your mind and body for the challenge you'll be getting through and will force you to do it the best way.
4-You get in the habit of doing something if you do it everyday for 7, to 30, days.
5-There are two types of works you do everyday: A constant work, and a variable work. The constant one is daily repeated action you do like waking up and sleeping, working out, or walking the dog. These are what you do everyday at the same time. On the other hand is the variable work which is the type of work that changes everyday or the number of hours you have to organize in order to reach your potential throughout the day. Try to differentiate between your constant work and your variable work and you'll be able to organize your day as simple as drinking water.
6-You can do better with a companion; someone who encourages you to move on. Call up a friend who can stay with you for a week or two.
A Personal Development Blog you need to Check Out!
Life Optimizer
This website is for people who really want to be successful in their life, their work, and along the world around them.
---
Disclosure: This page generates income for authors based on affiliate relationships with our partners, including Amazon, Google and others.