Images From My Flower Garden 2
Pictures of Flowers, the continuing page of what's currently blooming in my Iowa flower garden.
I started the ambitious task of taking new pictures of all my flowers as they bloom this year, simply because I hadn't done it for the last 2 years. My desire to let you all see what's growing and blooming in my flower garden has already filled a webpage..........so to not load down that page's server, here's the 2nd installment of flower images.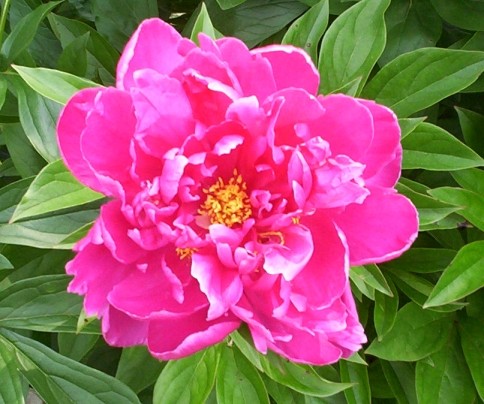 My Red Peony Flower
FlowerGardener-D.Caikoski
In anticipated answer to any cynics' questions..........NO, I did not re-touch, or mess with the above red peony flower image. LOL. The color hue is exactly the way my little camera shot it.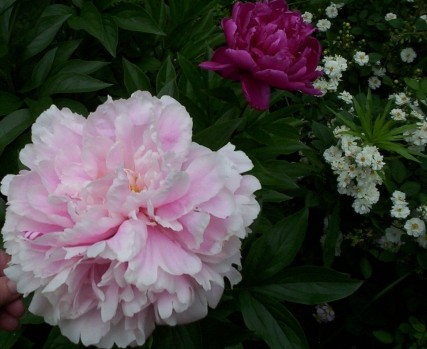 My Flower Garden Blooms
FlowerGardener-D.Caikoski
SW Corner Of My Flower Garden
The image above shows the Pampas Grass bordering my property line. When it has plumes later this year, I'll take more images of the pampas grass.  The tallest plant is a Wild Grape Vine.  In front of the grape vine is a Red Rose Bush. The green and white striped plant is a Variagated Daylily. The multi-colored flowers are self-sowing Sweet William.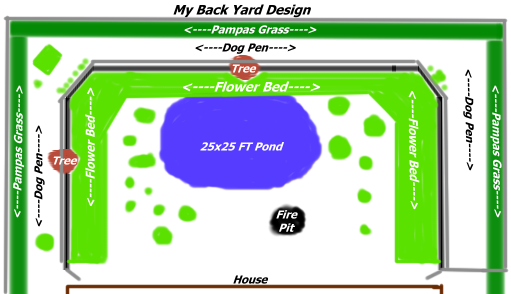 My Back Yard Flower Garden Design
My Back Yard Flower Garden Design
18 years ago, my back yard had 2 trees, ......and that was it.
The very first thing I did to my backyard was build 2 fence lines for my dogs surrounding the property.
Then I prepared the ground for the main flower garden that also is on 3 sides of the property, while I traveled 30 miles to dig up pampas grass each weekend.
I planted 12 inch circles of pampas grass roots along the property border - spaced 3 feet apart, and in 3 years it became a solid line of growth.
The pond is new and unfinished, but I hope to have it filled very soon. (Gotta fix the leaks from joining pieces of liner together first!)
All of the little light green spots on the image above are places that I've planted more bushes, flowers, and plants.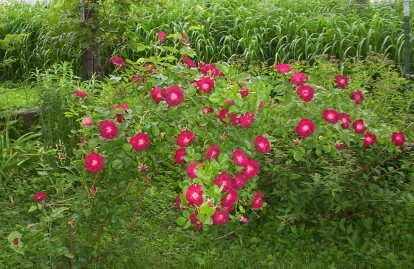 Red Rose Flower Blooms
Flower-Gardener-D.Caikoski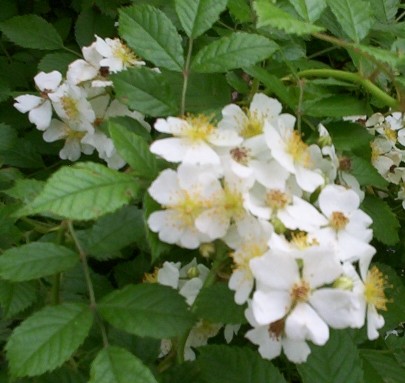 White Wild Rose Flower Blooms
FlowerGardener-D.Caikoski
Wild White Rose Bush
Certainly a bugger to dig up and re-plant, the Wild Rose Bush is what I use as 'filler' in my close to 3,500 sq. ft. flower garden. I've got 3 of these 'attack plants'. They'd be great as a border plant to keep people out, because no one in their right mind would want to attempt to go through them.
I don't know why, but it seems that these roses have triple the amount of thorns that any other rose has, and my hands and arms carry the scars from planting and pruning. These guys even catch my hair as I'm passing by!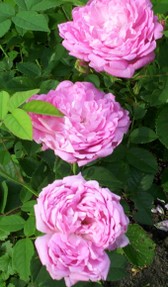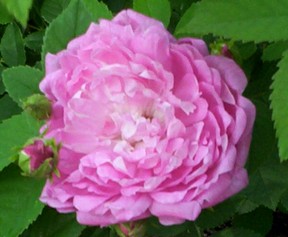 The Pink Rose Bush
My 2 Pink Rose Bushes are a very close 2nd to the Wild White Rose Bushes for 'attack plants'! About the only difference is their growing patterns. This pink rose is pretty invasive. I started a small bush with about 15 shoots, and the next year I had 30 shoots. Their roots grow vigorously in all directions. This Spring I got rid of some of them by digging them up and giving them to my daughter-in-law.
I don't know what I'm going to do with the new growth next year! If they were red blooms, I'd replant them all in the front of the house; but I have enough pink flowers in the front yard.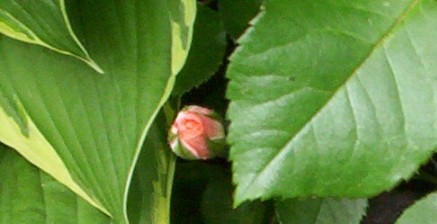 Peach Rose Flower Bloom 2
FlowerGardener-D.Caikoski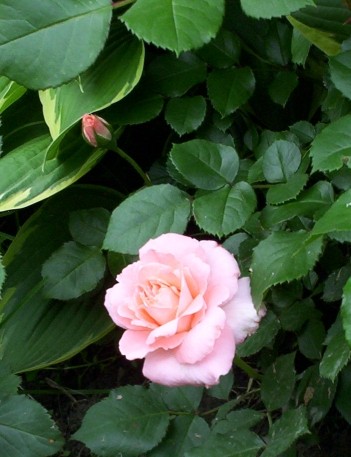 Peach Rose Flower Bloom 1
FlowerGardener-D.Caikoski
My Lonely Peach Rose
My little beauty! So precious, my 1 Peach Rose bush will provide me with about 6 perfect blooms per season.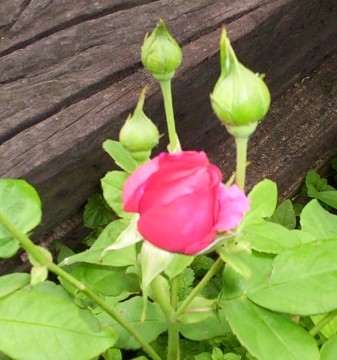 Red Rose Flower Bloom 1
FlowerGardener-D.Caikoski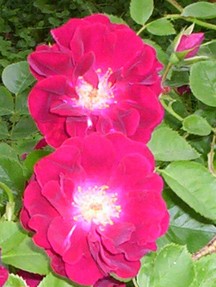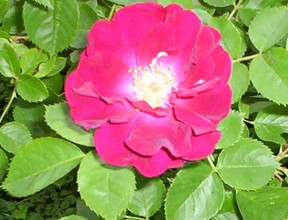 My Red Roses
I have 7 Red Rose bushes in my flower garden! Three of them are 'recouperating' from being re-planted, so I highly doubt they'll give me any blooms this year. I think that's part of my fun in my backyard flower garden. I'll plant a flower in one spot for a year, and then decide it would look better in another spot.
I've now incorporated the rest of my yard in my planting, with 13 spots of flowers outside of the original flowerbed boundary.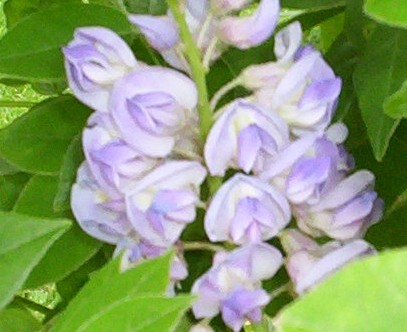 My Wisteria Bloom 4
FlowerGardener-D.Caikoski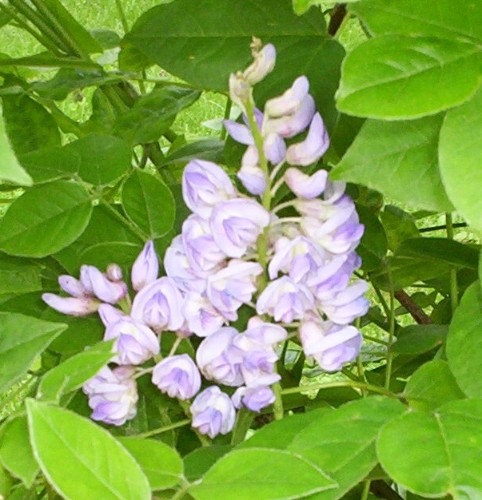 My Wisteria Bloom 3
FlowerGardener-D.Caikoski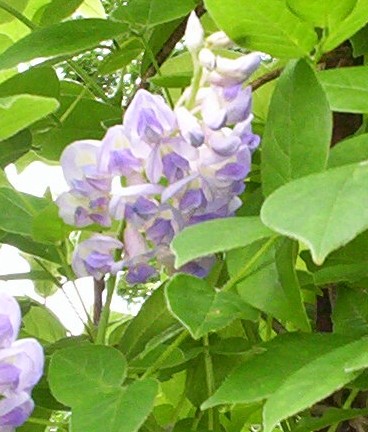 My Wisteria Bloom 2
FlowerGardener-D.Caikoski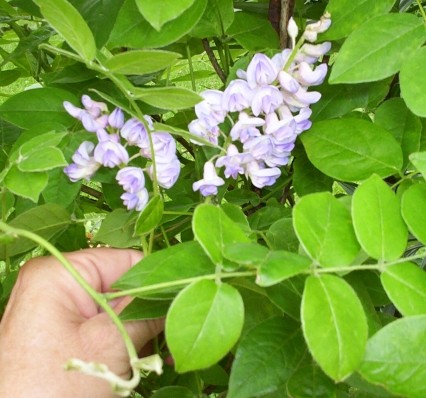 My Wisteria Bloom 1
FlowerGardener-D.Caikoski
My Wisteria!
Oh I am so 'chuffed' and proud of my Wisteria Vine! These are my first ever pictures of the Wisteria bloom! I had to limit myself to the amount to put on this page, I was so excited that I took 20 pictures of it.
I have had this vine for 4 years and it has never bloomed. After my flower buddy neighbor passed, his relatives told me I could dig up anything I wanted from his yard. The Wisteria was one of the plants I decided I wanted. It had never bloomed for my neighbor, and he had grown it for 7 years!
This year it gave me 2 little blooms! You can see by the last flower image with my hand, that I had to hold up the blooms, because they were pointed downward.  As I watched it growing this Spring, I saw those 2 buds starting to form, and really hoped they would survive and turn into blooms.  I could feel 'Gabe' smiling as I enjoyed their beauty.
Although I don't know what the variety of Wisteria Vine I have, I found a Blue Moon Wisteria that looks very similar to my Wisteria images.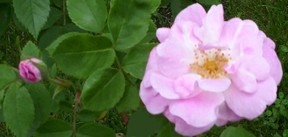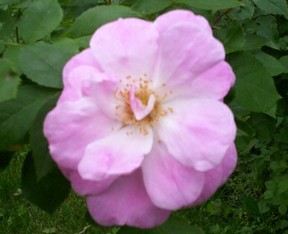 My Non-Invasive Pink Rose Bush
I only have 1 of these Pink Rose Bushes, and it grows a few feet in front of my Wisteria vine. I was thinking of moving it this Fall, to give the Wisteria more room and different nutrients. It grows too close to the Wisteria, and I'm afraid the different nutrients won't be beneficial for the rose.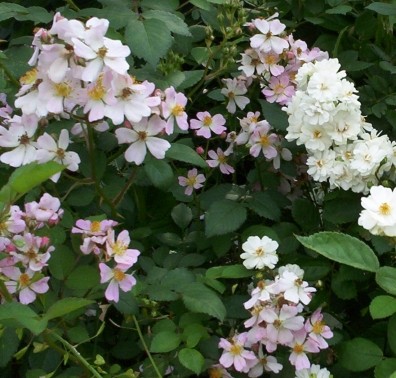 Miniature Pink and White Rose Blooms 2
FlowerGardener-D.Caikoski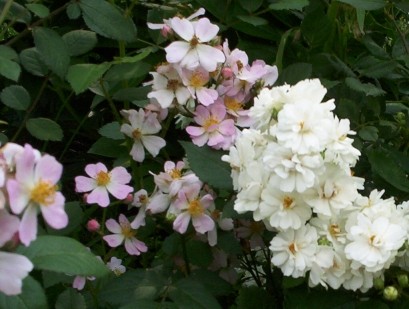 Miniature Pink and White Rose Blooms 1
FlowerGardener-D.Caikoski
My Miniature Roses
My little babies. 1 white multi-petaled, 1 pink multi-petaled, and 1 pink single-petaled roses. I think they only stand about 2 feet tall, but they're beautiful, and they'll keep blooming if you dead-head the blooms.
Try your green thumb abilities growing roses in your garden from my favorite Flower Nurserys' 88 different available rose varieties!
More Of My Flower Garden Images
Rose Images
Free Pictures Of Roses
---
Disclosure: This page generates income for authors based on affiliate relationships with our partners, including Amazon, Google and others.