Live Wire by Harlan Coben
by Stazjia
A Book Review of Best Selling Author's Latest Novel
A Review of 'Live Wire' by Harlan Coben
Another Thriller from this Best Selling Author
Harlan Coben has been one of my favourite authors for many years and I was delighted to find he's just published another novel Live Wire and, as usual, it's a thriller, starring his regular hero Myron Bolitar.
I've found that sometimes favourite writers run out of steam after many years of being at the top of their game and an eagerly awaited novel can be a big disappointed. Not this time - Live Wire caught me from the opening line:
"The ugliest truth, a friend once told Myron, is still better than the prettiest of lies."
Harlan Coben
Author of 'Live Wire'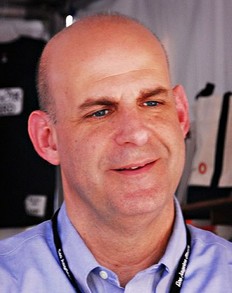 Author Harlan Coben
The Plot of 'Live Wire'
Cover Blurb: 'All Families Have Secrets, Some Will Kill You'
It all begins for Myron Bolitar, occasional detective and agent to sports and other stars, when he gets a phone call from Suzze T, a former tennis star and married to another of his clients, rock star Lex Ryder. Suzze is 8 months pregnant and so far she and her husband have been happy and looking forward to the birth of their child.
She phones Myron to tell him that someone has left a message on her Facebook page saying, "Not his." The implication was obvious.
From what seemed like a malicious message perhaps aimed at upsetting Suzze or even destroying her marriage, Myron was plunged into an intensely personal investigation opening up family problems and tragedies from his own past. Could the deaths and problems that followed have been caused by a lie he told his missing brother many years before?
Live Wire by Harlan Coben
Find It on Amazon
Great Plotting, Great Pace and Great Characters
What More Could a Reader Want from a Thriller?
When I read a thriller, I want a book that I can't put down. I just have to read one more chapter and then another, and then another. This is that kind of novel.
It helps that I've 'known' Myron Bolitar and his friend and partner, Win, (Windsor Horne Lockwood III) for many years. Is Win a psychopath? Quite possibly but he's also a very gifted, intelligent and wealthy man from one of New York's best families.
Myron was a promising basketball player with a great future ahead of him until an injury forced him to retire from the game. That's when he became a sports agent and then an agent to a wider range of stars.
Why did Myron lie to his younger brother about Kitty, the woman his brother was dating and planning to marry? Why did it cause so much trouble and lead to fatal repercussions years later? Not only does this lie cause a possible tragedy in Myron's immediate family, it also leads to a confrontation with mobsters.
As I said, what more could a thriller reader want?
Would You Like to Read this Novel?
Vote now.
More Novels by Harlan Coben
All of Them Great Thrillers
Review of a Historical Murder Mystery
Silent in the Grave by Deanna Raybourn
Silent in the Grave by Deanna Raybourn
Set in 19th century London, England, Lady Julia Grey's husband dies while they are hosting a dinner party. Who killed him and how? A delightful historical mystery with a charming heroine in Lady Julia.
---
Disclosure: This page generates income for authors based on affiliate relationships with our partners, including Amazon, Google and others.