Nancy Wake
by Prospero
MOST WANTED
The White Mouse
"Freedom is the only thing worth living for. While I was doing that work I used to think it didn't matter if I died, because without freedom there was no point in living."
So said Nancy Wake who was born in New Zealand on 30th August 1912. She will soon be 99 years old.
She is a war hero.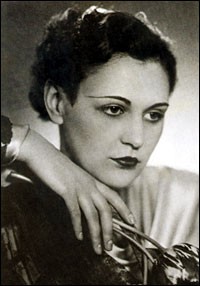 The mouse that roared
Nancy wakes up to war.....
She was 28 years old....
Nancy Wake was codenamed "The White Mouse" and was once the Gestapo's most wanted.
She had already lived an eclectic life, some would say bohemian, and although her childhood was problematic she forged a path with resilience and determination, taking her to New York, London and Paris, and along the way noting the injustice being implemented by the National Socialists of Germany.
The advent of WWII thrust Nancy into the horrors of war, and after the fall of France in 1940 she became a courier for the French Resistance.
She once cycled 500 miles through German checkpoints to replace codes which a wireless operator had been forced to destroy during a German raid.
Nancy Joins SOE
Escaping to Spain, Nancy reached Britain and joined the Special Operations Executive (SOE) a unique force set up by Winston Churchill to cause maximum disruption to Hitler's war machine through espionage and sabotage behind enemy lines.
 On April 29th,1944 she was parachuted back into the Auvergne region of France and became a liaison between London and the French Resistance which would become fundamental for the D-Day landings.
On one occasion she had to kill an SS sentry with her bare hands to stop him raising the alarm during a raid.
Unknown to her until after the war, she learned that the Gestapo had tortured her husband to death for refusing to reveal where she was.
A Living Legend....
Her story provided the inspiration for Sebastian Faulks's novel Charlotte Gray, which was later made into a film with Cate Blanchett playing the lead.
As a result of her bravery and service she received the George Medal, the US Presidential Medal of Freedom, the Medaille de la Resistance and three Croix de Guerres from France.
Nancy's life is an incredible story of courage and adversity, living day to day with the threat of capture, torture and death. She lived and breathed a war which few are left to relate, and few of us can relate to. Yet that war has affected each and every one of us to this day.
She is in the same company as Odette Sansom and Violette Szabo and many other women who sacrificed all for a cause.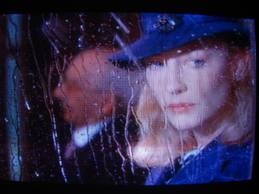 Charlotte Gray
The Royal Star and Garter
Home for those who fought - past and present......
For many years Nancy's whereabouts were an official secret. Classified information with the British Government.  It's no surprise to learn that many OSS operations are still regarded as sensitive today. What was used then is still relevant to Special Forces today.
But it's well known now that she lives quietly at a care home in west London and is a most treasured resident. She receives volumes of correspondence, and scores of requests for visitations and interviews.
These are strictly controlled because she is very old, and her welfare is of primary importance. Yet although she is very aged, she is still as feisty, and perhaps that is the reason for her longevity.
Why not send her some good wishes? You can write to her at the Royal Star and Garter
It's a chance to say something to a living hero. It's a chance to say thanks.
7th August 2011
Nancy dies.....
It's with extreme sadness that I announce the death of Nancy Wake. She didn't make it to 99. She died peacefully at Kingston Hospital in Surrey, soon after being transferred from the Royal Star and Garter due to severe health complications associated with old age.
Thanks to everyone who have made comments here - I'm proud that this tribute to Nancy has received such a positive response.
Nancy Wake: 30th August, 1912 - 7th August, 2011.
---
Disclosure: This page generates income for authors based on affiliate relationships with our partners, including Amazon, Google and others.