Silly Things That Make Me Happy
A list of nothing in particular. Just silly little things that make me happy.
The Little Things that Bring Pleasure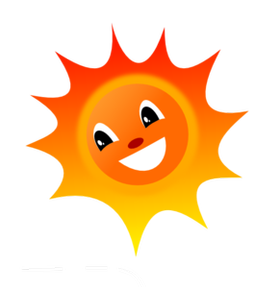 This page isn't about luxury cars or big houses or dream vacations. It's not about fame or fortune. In fact, it's not about anything in particular... at least nothing earth-shattering. There's nothing impressive about whipped cream or notebooks or old music.
But these are things that make ME happy. And that's the point.
Whipped Cream
Once when I was little, a friend served me a mug full of chocolate milk. But it wasn't JUST chocolate milk: It was topped with whipped cream and rainbow sprinkles. That one little touch made the chocolate milk extra special.
I've had a weakness for whipped cream and sprinkles ever since. It just makes my day.
Whipped Cream with Sprinkles
Scribbling in Notebooks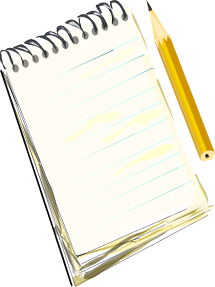 Although I do spend a great deal of time typing, nothing beats writing with a real pen on real paper. I almost always carry a notebook around with me for those times when I'm inspired to write. Sometimes I write down ideas, sometimes to-do lists and reminders. Sometimes I doodle goofy pictures. Sometimes I write my first article or story drafts. Sometimes I just plain write to release all the stress, anxiety, or anger I'm feeling in a passing moment.
One of the fun things in life is finding a little out-of-the-way corner in a coffee shop or a library to get some writing done. With a pen and piece of paper, it's easy for me to get lost in my own world no matter where I am. I just can't get the same joy out of a laptop computer. Using a laptop in some public space just makes me feel weird and self-conscious.
Disney and Pixar
I was raised on Disney. My parents made sure I always had extra helping of Mickey, Donald Duck, Goofy, Mary Poppins, Alice in Wonderland, Silly Symphony cartoons, and all things Disney. We even had the Disney Channel when I was a toddler.
Looney Tunes? Yes, I knew about them. Yes, I watched them along with other cartoons. Yes, I liked them. But they didn't make as much of an impression on me. My favorite rabbit of all time was Roger Rabbit, not Bugs Bunny. I preferred Donald to Daffy. I watched more Silly Symphonies than Merry Melodies. Maybe this is more of a testament to the "machine of Disney", since Disney is the one with its own theme parks and movies and TV channels--or maybe it just had something else that appealed to me that much more.
I don't love everything Disney has done--like tarnishing their classic movies with bad direct-to-video sequels, or using the Disney Channel to target an extremely narrow audience (teen and pre-teen girls), or abandoning traditional animation for a while because they seemed to think Pixar's success was all about CGI. But Disney has had a big impact on me. Without Disney and Pixar's influence, my life would be very different. I wouldn't have even met my husband if it hadn't been for our shared interest in the Pixar movie A Bug's Life.
Eighties Music
I rem

ember listening to NPR one day, when they had a panel of people discussing music from the eighties. They had NOTHING good to say about it. To listen to them go on, you'd think the eighties was the worst thing that ever happened to the world of music.
It rubbed me wrong, because I like a lot of songs from that decade. Yes, I even love a lot of the artificial "synthpop" tunes, especially when there's a lot of bounce and rhythm. I can't be depressed when I'm listening to songs like She Drives Me Crazy
, Cars
, or Take On Me
.
---
Disclosure: This page generates income for authors based on affiliate relationships with our partners, including Amazon, Google and others.