Something in the Blood book review
by RWGirl
A review of a new book
Book on Amazon
Something in the Blood
Something in the Blood, a new book a fantasy book about a young girl in love with a vampire.   Not original, I know, but the story is different and gripping.  Sort of a mystery, adventure, romance book.  Something in the Blood I is the first in a series of three.  This book can be read for free, chapter by chapter on http://steveweathers.blogspot.com/ and one chapter will be posted daily.  This is to help new fans to get to know this writer's style.  To help readers get acquainted with this new, indie author.  If you like the first book, you might want to buy Something in the Blood II, the Assassin, when it comes out in August, 2011 on Amazon.  
Someone once told me that 'vampires should stay the ruthless killers they are meant to be'. Who says they are meant to be soul less and ruthless blood suckers? Who determines that anyway? I'd love to know your thoughts on this idea. I welcome your ideas. How about it? 
She wonders why she never saw him before but figures it's a big city so she cannot possibly know everyone.  He is fun to be with, appears much older and so much more fun and much more experienced when it comes to knowing how to treat a woman like a lady.  He appears like a knight in shining armor compared to the boys in her own age group who seem so juvenile in comparison.  But little does she know he has had centuries of experience. 
I hope you will check out this free book. It's a great story.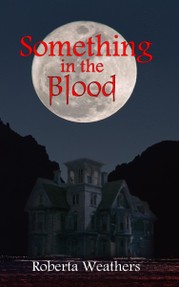 The story of a young girl who meets a mysterious young man, at first they become very good friends even though he seems very different to her.  She has an attraction that she cannot quite figure out but it's there just the same. 
Will she find the courage to help her beloved vampire fight off this menace that is stalking him and his friends? Will she change her mind about loving him even when some things he does go against everything she has ever known in her real world? How does one fit into a world completely and utterly different than the world they are used to?

Cheryl (the heroine), should she become immortal? Should she be in love with a vampire? She meets a vampire who is her knight in shining armor, not just a dork in tinfoil like so many guys her own age. He proves himself to be witty, sensitive and in many ways, her protector.
---
Disclosure: This page generates income for authors based on affiliate relationships with our partners, including Amazon, Google and others.