Unique Selling Proposition: It Is About You
by Bhavesh
In this article, we address the single and unequivocal component that ties all the pieces of your business together into a Unique Selling Proposition: You!
The Key to Making It All Work
You!
The secret to achieving dramatically higher sales and profits is really very simple. It starts - and perhaps ends - with creating a compelling Unique Selling Proposition (USP). With a strong USP, we can multiply our business' sales and marketing results without having to change our selling style or our marketing activities. All we have to do is get clear about and communicate four things: 1) What business we are in, 2) What our customers get by doing business with us in specific, direct terms that they can relate with, 3) What makes us unique and is impossible to duplicate for anyone else in the world, and 4) Why our potential clients should believe in what we are saying.
"Why don't we do it?" you must have wondered. All this seems like such common sense. Why isn't everyone doing it? Why isn't everyone creating compelling, crisp, clear Unique Selling Propositions? Why isn't everyone building a profitable, enduring business? Why isn't everyone succeeding in sales and marketing? Good questions!
I think it's for a very simple reason: We subordinate our "gut feeling," our "common sense" to the opinions of "experts" (read: anyone who has a half-assed opinion about anything). We are really scared out of our wits to go to the most powerful source of wisdom we have: ourselves.
There's another problem. Common sense is really not that common. Not that we don't have it. It's just that we don't use it enough. And like everything else, common sense, when not used, gets rusted. The result is that we don't trust our gut feeling. So for direction, we keep looking outside of ourselves. Of course, the answer is never out there. The answer is within us. But we are afraid to go there for answers.
Best Advice Ever
Don't listen to anybody!
Some of the best advice I've ever had was from a very successful president of an Information Technology services firm. He built his company from nothing to $60 million in revenues in the matter of a few years.
When I asked him what the secret of his success was, he said: "Never listen to anyone's advice." "Follow your heart," he elaborated to me, who was somewhat shocked to hear the revelation.
So my advice to you is the same: Don't listen to anyone.
If you don't follow anything else in this series of articles, I hope you will take away at least one thing: Learn to subordinate anyone else's opinions to your own gut feeling, your own opinion.
Do what you feel is right. After all, it's your business. With any decision you are facing in your business, just look at all your alternatives. Listen to all the experts, if you have to. And then look to yourself for an answer. Listen to a very faint "voice" within you. And follow that.
It might be very difficult to follow it. It may be even scary. It may be "uncommon wisdom" because you have to go against the mainstream. You may not even be sure if it's really your own voice or the voice of an expert. Do it anyway.
If you want to build a dramatically more profitable, long-lasting business, you will have to do some uncomfortable things. And one of those uncomfortable things is to follow your gut, your common sense. Even if it means doing things that the rest of the world does not agree with.
Study the lives of "successful" people you respect. Bill Gates. Michael Dell. Henry Ford. Winston Churchill. Mother Teresa. Gandhi. Whoever.
You will find that one thing they all share is the fact that they muster more confidence and trust in their own common sense than anyone else.
If your gut is telling you to reject everything that's been said in this series of articles, go ahead and do it! I'm okay with it. In fact, if you do that, I would have achieved what I wanted to achieve in this article-series, which is to convey to you that it's you who has answers to all your challenges and the power to achieve all your goals and dreams.
All you have to do is look within.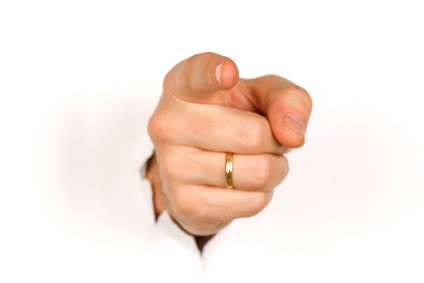 Unique Selling Proposition: It's About You
Books That Help You Look Within
Ad
Discover Your Self
At Awayre Business Coaching Club
Awayre Business Coaching (ABC)
At ABC Club, we believe that building a business is about finding and living your true self, your essence, your core. To us, creating a USP, both for the business' leaders and its employees, is a process that brings them in touch with their true nature so that the business can flourish effortlessly and naturally. Follow this link to find out more about ABC Club and, if you feel so inspired, consider trying out the 90-minute trial session ($750).
On Creating a Unique Selling Proposition
USP: The Series
---
Disclosure: This page generates income for authors based on affiliate relationships with our partners, including Amazon, Google and others.