Unusual Gifts for Him
by lifeboost
How about something different for him this year? Here are some ideas for unusual gifts for him which are fun, inexpensive... and a little wacky.
Top Ten List Gift
A do-it-yourself gift to last forever - A little soppy, but I bet it makes him feel warm and fuzzy
This is something that money definitely can't buy! Whether it's for your dad, grandfather, your brother, husband, boyfriend or a good friend, this will be one he'll never forget. And it's simple and inexpensive to put together.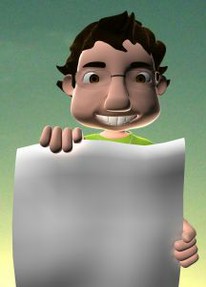 1. Keep a notepad and pen with you - especially next to your bed as we often get our best ideas as we're falling asleep or when we wake in the night
2. Write down all the things you love about him
3. Pick the top ten, and write or print them on a large piece of paper or card with a title along the lines of "The Top Ten Things I Love About Peter" (of course, don't put Peter if that's not his name ;) ) or "The Top Ten Things We Love About Dad"
4. Add photos of you together, or if it's for a dad or grandfather you could add photos of the children or grandchildren
5. Buy a simple photo frame, or make a frame, and frame it
The Perfect Stocking Filler for a Guy who Likes... to Think He Knows Best ;)
The 12 Days of Christmas Gifts
The US bank, PNC Financial Services have worked out how much it would cost someone in the modern day, to buy the gifts detailed in the song "The 12 Days of Christmas" - they've tracked the figure (known as the Christmas Price Index) from 1984 (when it would have cost $12,623.10) to 2010 when the price had risen to $23,439.38 - that is if you were to send each of the items once. If you were to follow the lyrics of the song more strictly, sending duplicate items each day, the cost would be closer to $100 000.
12 Days of Christmas Gifts on a Budget
If you don't happen to have that kind of money to spend on Christmas gifts for your true love, here are some ideas that could be a little more affordable, but still have a cool surprise effect:
*  A Partridge in a Pear Tree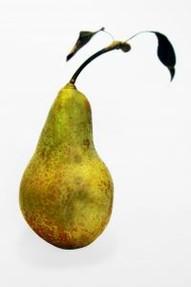 On the first day of Christmas (December 25th) give your true love a pear - tell him the partridge flew away, but you managed to salvage the pear
*  Two Turtle Doves 
On the second day of Christmas give your true love two bars of Dove soap ... in a turtle neck sweater 
*  Three French Hens 
On the third day of Christmas give your true love three eggs with a little circle of black or red felt (beret) stuck to the top of each one, and draw a handle-bar mustache on the front of each. Tell your true love that they will one day hatch into three french hens
*  Four Calling Birds 
On the fourth day of Christmas give your true love four calling cards. Draw a bird on each
*  Five Golden Rings
On the fifth day of Christmas give your true love a little gold bell (you know, the ones you get on the end of pixie hats), and ring it five times
*  Six Geese a-Laying
On the sixth day of Christmas give your true love six shots of Grey Goose Vodka ... um ... laying down?
 *  Seven Swans a-Swimming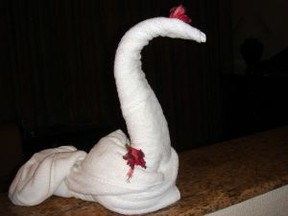 Buy him a white bath towel, and fold it into a swan - give it to him on the seventh day of Christmas ... tell him the other six swam away
*  Eight Maids a-Milking
Buy 8 tracks by The Singing Milkmaids from iTunes for the eighth day of Christmas .. Okay, so they're "a-singing" rather than "a-milking" ... but it's less messy 
*  Nine Ladies Dancing
Type into YouTube search: "Crazy lady dancing" and "Old lady dancing" - find 9 of the funniest videos and email them to him on the ninth day of Christmas (January 2nd)
*  Ten Lords a-Leaping
On the tenth day of Christmas give him a bag of 10 of those little bouncy balls children like to play with. Stick a label that reads "Lord" on each one
*   Eleven Pipers Piping
On the eleventh day of Christmas send him a box of 11 licorice pipes
*  Twelve Drummers Drumming
And on the twelfth day of Christmas, give him a bucket of KFC - with twelve drumsticks in it
That's it. Of course, I'm sure that once you've read through this you'll come up with your own ideas for budget versions of the 12 Days of Christmas and other unusual gifts for him.
For the Man Who Has Everything... Except the Discipline to Get Out of Bed in the Morning....
Flying Digital Alarm Clock - Black

In pursuit of waking excellence... meet the alarm with a difference! Flying Alarm Clock. SAVE BIG! By its very purpose, the "perfect" alarm clock must be able to outwit the ...

Only $19.99
More Ideas for Unusual Gifts for Him
Lots more fun gift ideas.....
Unusual Gifts for Him
An abundance of unusual gift ideas for him - from do-it-yourself no cost (but high impact) to unusual gifts you can buy and present in a fun and unusual way. Out-of-the-box thinking... so you don't have to! ;)
Great Gift Ideas for Mom
Thinking "out-of-the-box" - some great Christmas gift ideas for Mom - from priceless (meaning they cost no money but you can't put a value on the effect it'll have on your mom) to gifts that suit all budgets, and have the surprise element that will melt her heart.
Unusual Gifts for Fathers Who Like to Cook
Not just for Fathers' Day, these ideas are perfect for Christmas and Birthday gifts as well! For the man who likes to cook (whether he actually can or not)
Unusual Gifts for Sporty Dads
Unusual gift ideas for men who are sporty.... or who like to watch others be sporty ;)
It's More Difficult to Buy Gifts for Men than for Women
Do you find it more difficult to buy gifts for the men in your life?
Only logged-in users are allowed to comment.
Login
I find women more difficult to buy for - they're so much more fussy!
It's more difficult to find interesting gifts for men .. not sure he needs another novelty tie!
If He's Ever Accused You of Nagging - Here's the Way to Get Back at Him!
Socks for Christmas Again... But this time....
I've found that men are usually incredibly difficult to buy gifts for - especially if your Christmas gift budget isn't exactly massive. My sister, on the other hand, is so easy to buy for I have to really control myself in the stores.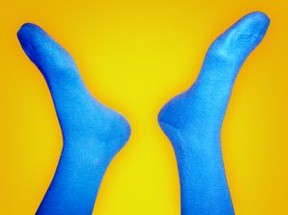 Whenever I'm out shopping for gifts for other people, I see a lifetime's worth of gifts for her, and am soooo tempted to buy them all. If only the men in my life loved cute cow things, bath stuff, cartoon pig crockery and hair accessories!
In my travels around looking for unusual gifts for him I came across an absolutely brilliant idea ... except it didn't turn out to be what I thought it was. But if someone started the business I thought it was, I bet it would be popular!
I saw a gift called "The Sock Exchange - Odd Socks for Men" - now, it turned out to be a set of socks all with black tops and different colored feet, but I thought it was litterally an exchange... you know, a sort of bank of odd socks ... where men could send in an odd sock and have a matching one sent back..... Okay, as I'm typing this I'm realizing how silly an idea it is lol. .. forget that idea ;)
Ooh, but it's just given me another idea...
The "No More Lost Socks" Gift:
Buy him a pair of socks (a very common Christmas gift... but this one's special!)
Sew a long piece of chord between them (like we do with children's mittens) and present them to him with pride, explaining he'll never end up with odd socks again.... he may end up falling on his face when he tried to walk in them, but he'll never have odd socks ;)
---
Disclosure: This page generates income for authors based on affiliate relationships with our partners, including Amazon, Google and others.