Weightlifting Grand Prix: American Olympic Hopefuls Given a Chance
The Muscle Driver Grand Prix series allows America's top Olympic Weightlifters to earn cash prizes so that they can continue training to reach their Olympic dreams.
The Muscle Driver Grand Prix Series: First of its Kind
Olympic Weightlifting Dreams Come True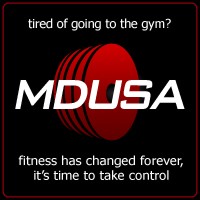 The new Muscle Driver Grand Prix series, put on by the Olympic weightlifting equipment company Muscle Driver, is the first American series of its kind.  Grand Prix's are like rock tours for athletes.  They get the chance to tour around the country, compete for prize money, and make just enough money to offset their yearly training expenses.
Olympic hopefuls have a problem.  They have to train up to 30+ hours a week to be truly competitive in their sport, but because their sports don't make them any money, they have to work 40+ hour a week jobs on top of it just to support themselves.  
Until now, USA Weightlifting (the governing body of the sport) has only been able to support a few athletes around the country, leaving many other talented lifters out of luck.  Now, with the new Grand Prix series by Muscle Driver, our American athletes are being given a chance that athletes in other countries have enjoyed for years.
American Olympic Weightlifting has struggled for decades to make an impact on the world stage.  Now, with a serious effort on the part of companies like Muscle Driver, their luck is improving.  We've always had the talent in this country.  The athletes have always worked hard.  It's time they got compensated for struggling so hard to represent all of us at the Olympic Games.
Watch Olympic Hopefuls in Training
Video of Olympic Weightlifting Athletes in Action!
Time is Money for Weightlifting Athletes
Without financial support, Athletes can't train at the same level as their competition
Olympic weightlifting isn't like Football or Basketball.  These athletes, who train just as hard as any professional athletes in the world, have to do so without financial compensation.  (There are a few athletes in the country who are supported, but not many!)  This means that they aren't able to spend the amount of time in training that their counterparts are able to in other countries.  As a result, American athletes fall behind.
Hopefully, with the new Muscle Driver Grand Prix series, which offers up to $10,000 in prize money to be given out as follows to both Male and Female winners for each competition, American athletes will be able to dedicate more time to training during the year.  As we all know, time is money, and money is time.  
Here's the breakdown of prize money:
1st Place $2000
2nd Place $1200
3rd Place $800
4th Place $600
5th Place $400
The winner is determined by the Sinclair Formula which balances how much you lift by how much you weigh. (That is, the winner is the athlete that lifts the most weight relative to their bodyweight.)
What this means is that weightlifters are not given handouts, but rather are rewarded for their performance and success.  The harder they work they more likely they are to recieve prize money.
Say what you want, but what is more American than that!
Find Out More About the Muscle Driver Grand Prix
Muscle Driver Equipment
The Most Trusted Name in Weightlifting Gear
---
Disclosure: This page generates income for authors based on affiliate relationships with our partners, including Amazon, Google and others.