Who is Rich Leigh?
by RichLeigh
A page where you can perhaps learn a little more about me and where my interests lie.
A Little Bit About Me
Born in Oxford in 1987, I've gone on to live in Wales, Maidstone, and Brighton, and currently reside in London where I'm studying for a degree in Film. I'll finish the degree in 2013, and quite where I go from there I'll just have to wait and see. 

I've always been a big fan of sport, and since an early age have supported both Manchester United and Oxford United football club's. In addition to following football, I also enjoy basketball and like to keep up to date with the Boston Celtics (a team that I chose to support on the basis that my favourite colour is green, a solid reason for picking a team I'm sure you'll agree).

When I'm not writing or studying I can usually be found listening to music, watching films,or playing FIFA. I also have an interest in drumming and can frequently be found stomping my feet and tapping along to my music.

I also love cats (although I actually happen to be allergic to them).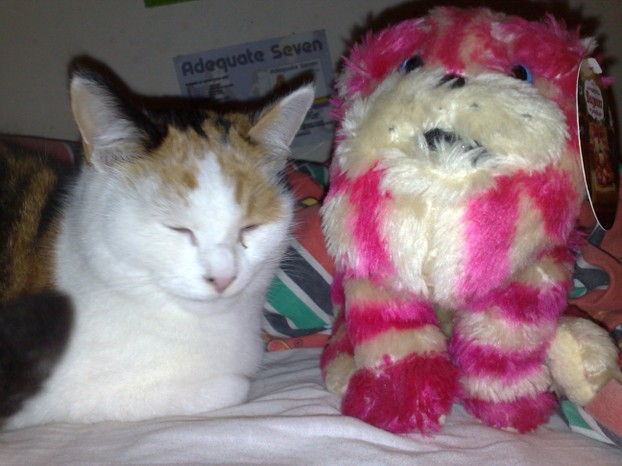 My Cat
Rich Leigh the Writer
I began writing back in 2002 when I set up my first website, Alt-UK; a music website featuring news, tour dates, interviews, and reviews. 

Since entering the world of online writing at the age of 15, I have gone on to set-up a number of further websites, and have also written for a number of other sites such as Squidoo, BrightHub, and Helium. I have a great passion for writing, and mainly enjoy writing about music, films, and sport. 

I enjoy creating WordPress blogs, although have also dabbled in Blogger and am always open to trying out new websites (hence my arrival here at Wizzley). I'll be updating this page with further infromation in the future, and look forward to creating more pages here in the coming weeks and months during my summer break from Uni.  
Rich Leigh the Filmmaker
Well, this is a chapter that's yet to be written really, but I have already made my first steps into filmmaking, and will continue with further projects as I enter my second year of Uni.

Whether or not I'll take my filmmaking beyond University remains to be seen, below though you'll be able to see the short film that we made for our first year final project for production. 
A Short Film we Created for our First Year Final Project
---
Disclosure: This page generates income for authors based on affiliate relationships with our partners, including Amazon, Google and others.