5 Top Illustrated Books For Children
by landocheese
If you are looking for a great children's illustrated book you should start by reviewing these top 5 selections. They are all fun, engaging, and worth repeating.
Arnie The Doughnut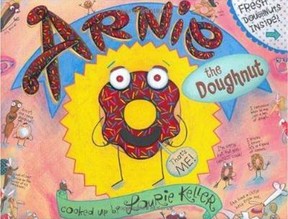 Arnie the Doughnut, by Laurie Keller, is a new classic. If you haven't purchased any new childrens books in several years you may not have heard of this great work, but you should add it to your little one's inventory now. Arnie is a lovable doughnut who has a great adventure starting early in the doughnut shop and ending up with a new friend. The best part of this book, however, is the fantastic illustrations and dozens and dozens of side comments that all of the characters in the illustrations make. This is a common theme in books by Laurie Keller, and the kids really love it. The pre-readers will ask you to read them every word and the new reader will want to read them all by themselves, making this book a long lasting nighttime classic. Other works by Laurie Keller about things like the 50 states, your teeth, or manners are just as much fun.
Harold and the Purple Crayon
Harold and the Purple Crayon, by Crockett Johnson, is a great book to open up the imagination of any child. This is a really neat book where a boy, armed only with a purple crayon, goes on an adventure limited only by his imagination. The book is unusual in that some pages show only Harold or a line of the crayon but soon the book is filled with Harold's vision of the world and what he has created in his mind. If you are looking for a book to bring out the imagination or creative side of your child, this is a great place to start.
Mike Mulligan and His Steam Shovel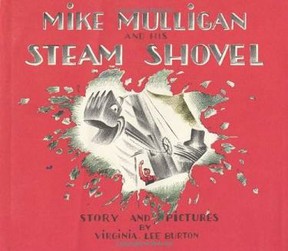 Mike Mulligan and His Steam Shovel, by Virginia Lee Burton, is another great classic book.  In this book, the young reader is taken into the world of construction with Mike Mulligan and his trusty old steam shovel Mary Anne. This book is really about how new technology seems to make good old-fashioned hard work less valuable, but Mike Mulligan and his steam shovel believe they have what it takes to prove them wrong, and succeed by finding a place where they are valued and by working together as a team. Any kid who likes digging and building will love that aspect of this book, but the real lesson is that there is value in everyone. This childrens book will be a favorite of your little builder right away.
Sam and the Firefly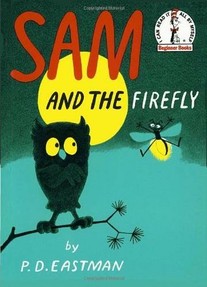 Sam and the Firefly, by P.D. Eastman, is a classic childrens book that is still very popular today. Sam and his friend Gus, the firefly, become friends and take off on an adventure where they realize that Gus can make words in the sky with his light. Good fun turns to bad tricks and in the end Gus must do something heroic to make up for his bad deeds that got him into trouble. Sam and the Firefly is another great book for an early reader that is loaded with early reading words, many of which are laid out in the form of a firefly light trail in the sky. The adventure will captivate even the youngest onlookers, and the lesson of Gus realizing that he was behaving badly is a teaching moment. Your child will be asking to read this book again and again.
Ten Apples Up On Top!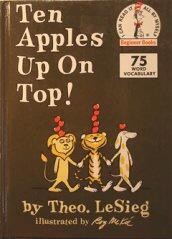 Ten Apples Up On Top!, by Dr. Seuss, is a favorite of nearly any child that reads it.  The book is quite simple and very good for a very early reader but the kids that can't read yet will love it just as much because of the illustrations. In this book three characters go about balancing apples on top of their heads trying to outdo each other. In the end they realize that everyone can achieve the same thing when they try. It's an early reading book but also a fitting book to teach a child to count from one to ten. There is something about this book that kids just love, and the vision of several characters with a line of apples balancing on top of their heads is what does the trick. You can't go wrong with Dr. Seuss, and Ten Apples Up On Top! is one of the best for young children.
---
Disclosure: This page generates income for authors based on affiliate relationships with our partners, including Amazon, Google and others.