Belize ~ Paradise in Central America
by Ralpapajan
This beautiful little country, nestling on the shores of the Caribbean Sea is a veritable Paradise. In Toledo there are Mayan, Garifuna, Creole and East Indian people and others.
The Toledo Ecopark Association
People helping people and Creating a new life for all
The Mayan Mountains and Rain Forest.  The very words conjure up an exotic area and way of life.  
Here we find the amazing Flora and Fauna of Central America.
Here we meet simple, generous and talented people.  
Here we see the glorious scenery of Forest and Sea.  
And here we learn how to get away from the rat race of modern living and to adapt to the relaxed way of life that exists in this Paradise on the shores of the Caribbean.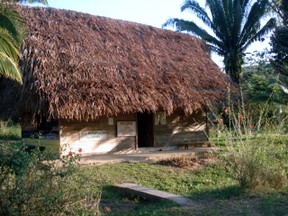 Belize is a land of contrasts.  You can travel there and spend your time in high class establishments that compare favourably with those in what have been classed as more exotic areas.  There is also the Mayan and Garifuna run Guest Houses of the Toledo Ecotourism Association. (TEA) 
Here one may experience all that is either Mayan or Garifuna culture with a little east Indian and Creole thrown in as well.  
No visit to Belize is should omit a visit to Lubaantun.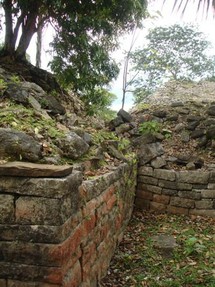 Here one may see the actual spot where the Mitchell-Hedges Crystal Skull was found in 1926.  Four years ago the Mayan elder who guided you through the Ruins, an ancient man, actually witnessed the finding by the arcaheologist's daughter.  Many controversial articles have been written about this Skull.  Was it genuinely found there or at Sotheby's and the young lasses father merely wanted her to have a thrill on her birthday.  Have a look yourself at the spot and see what you think. You will see that even the dates are in dispute.  The best way to see this is to take a tour from San Antonio in Toledo District.  Here you may be fortunate enough to be guided by Reyes Chun, the TEA Chairman and guiding light.  (I first met Reyes in Punta Gorda and not only did he inspire me to write a book, we became firm friends.)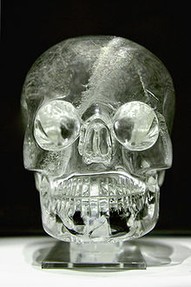 The detail shown by the carvers of the Skulls has become legendary and inspired the Harrison Ford Movie. Indiana Jones and the Kingdom of the Crystal Skull.  Mr Mitchell-Hedges' daughter still maintains that she found the skull at Lubaantun in 1924.
Other articles state that it was found in Honduras in 1927.
Belize was Birtish Honduras prior to independence on 21st September, 1981.
With the advent of the Mayan Calendar ~ End of Long Count ~ which is supposed to be in December 2012 there is great interest in anything Mayan.  Why don't you share that interest?
I actually subscribe to the teachings of Ian Xel Lungold and Dr Carl Calleman. You could do worse by studying these sites for they give a very different picture to the ones filled with doom and gloom that we are being inured to.  You could also work out YOUR Mayan Tzolkin Birthdate!
Books about or set in Belize, Central America.
Get the feeling for a great country with great people ~ treat yourself to a book!
Beacon of Hope ~ full colour edition.
This is the deluxe Colour Paperback for those who are interested in Belize. All profits go to the Toledo Ecotourism Association. Inspired by William 'Chet' Schmidt of TEA it shows some of the challenges facing this wonderful little country.
Beacon of Hope ~ in Black and White
This is the Black and white Paperback for those who are interested in Belize. All profits go to the Toledo Ecotourism Association
Beacon of Hope ~ PDF Version
An instant download in full cover. Almost all the purchase price goes to Toledo Ecotourism Association. (In my biased opinion well worth buying.)
Talking Drums of Belize - Paperback.
When young Patricia Parker went down to London to answer an advertisement for a job in the capital, she never thought that she would instead accept a very different kind of assignment that would take her to Central America from a stranger she met at her hotel. Neither did she expect to meet and fall in love with the handsome, dashing ex-soldier from America. And who was the young girl who was so similar to her that they could be twins? What is the secret of the Obeahman who influenced her life but whom she never seemed to meet? Would she have accepted the assignment if she had known in advance what was to befall her in this beautiful part of the world? Did she ever find out the secrets that could change her life forever? The answers are all contained within this book.
---
Disclosure: This page generates income for authors based on affiliate relationships with our partners, including Amazon, Google and others.