Best Practices for Decorating with Oak Hardwood Flooring
by ProHomeTips
Oak hardwood flooring adds beauty and classical style to any room. However, unless you live in a dance studio, flooring isn't a room's only feature!
 The colors of oak offer you a wide range of choices for furnishings and accent pieces, but there are some general trends that can help guide your decisions.
Qualities of Oak
Durable oak has an attractive grain and a vivid range of colors. Its density absorbs shocks and resists splitting. Oak tends to darken as it ages, though direct sunlight can cause its color to fade. Your hardwood flooring wholesale distributor can tell you if your flooring is particularly susceptible to fading or darkening. When choosing furnishings for a room with oak flooring, it's important to take into account these characteristics and how they impact your vision of the room.
The Color of Oak Hardwood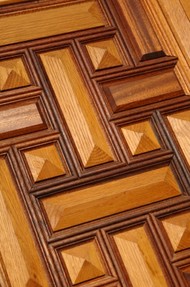 The iconic shade of oak is a bright gold, but browsing any hardwood flooring wholesale supplier's stock would show that oak flooring comes in many colors, from pale tan to deep brown. The two most common oaks in North America are white oak, with its classic golden color, and red oak, with a rich reddish undertone. If you're shopping for flooring to match existing furnishings, you have a significant array of colors to choose from, and a good hardwood flooring wholesale distributor could help you find the perfect shade from photographs. But when decorating from the ground up, you have plenty of options.
Capture the Warmth of Oak
The common traits of oak flooring are its warmth and natural character. If you use these as general guidelines when choosing colors and furnishings, you're sure to end up with a pleasing arrangement. Lighter colors make a room feel more open and airy, while darker colors lend warmth and coziness to it. If you want to give the room a cooler, more soothing atmosphere, choose a complementary color to balance the color of the flooring. With red oak, you might choose a subtle, natural shade of green to tame its warmth. For white oak, choose a soft honey, coral, or rose to cultivate the warmth of the wood, or a pale blue or lavender to gently counter it. A more neutral color, either light or dark, allows you to control the "warmth" of the room without drawing attention away from your beautiful flooring or other furnishings. You can also use bright pillows, rugs, or artwork to make bold color statements that are easier to change with mood or season.
Complement Oak with Soft Accent Pieces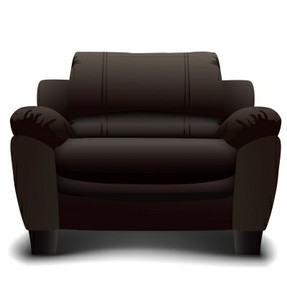 Your furniture, art, and accent pieces are excellent opportunities to give the room a personal touch. Avoid sharp glass or metal edges or spiky feet on furniture that can damage the finish on your floor, or cushion them with rugs or mats. Small rugs are an excellent choice for adding softness or a splash of color to the room without concealing the hardwood floor, though beware of foam, plastic, or rubber rug pads that can stain its surface. For wood furnishings, choose a similar color to blend in with your flooring, or a dramatically different one to create contrast. Use bamboo, rattan, or wicker baskets and storage containers to collect everyday clutter; the natural materials look attractive against the oak floor. Similarly, a few houseplants in earth-toned pots mesh well with the natural feel of the wood. Use several small lamps to create ambient light, rather than overhead fluorescent lighting, which is unflattering to your oak floors.
Ultimately, it's hard to go wrong when designing your room around oak flooring, since so many color options flatter it. Use your intuition, and design based on your color and style preferences. When it looks right, you'll know.
White Oak Install, Sand, and Finish
Learn All About Oak
An
oak
is a tree or shrub in the genus Quercus, of which about 600 species exist. "Oak" may also appear in the names of species in related genera, notably Lithocarpus. The genus is native to the northern hemisphere, and includes ...
Get Book Smart on Different Types of Hardwood Flooring
---
Disclosure: This page generates income for authors based on affiliate relationships with our partners, including Amazon, Google and others.