Blended Learning in the Elementary School Classroom
Online learning is becoming more prevalent. Many teachers and parents have experience with blended learning programs, most include or consist of research based math interventions.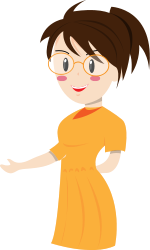 An Overview of Blending Learning Programs
In a time when online learning is becoming more and more prevalent across grade levels, many teachers and parents have some experience with blended learning programs. A number of these programs consist of or include research based math interventions.

Whether your experiences with these programs have been positive or negative, it is important to consider new blended learning opportunities as the occasion arises. Not all programs are created equal, nor do all teachers implement them in the same manner.  As a teacher, consider the pros, cons, and general characteristics of a program before deciding to implement it. Share all of this information with parents.  As a parent, don't be afraid to learn what you can on your own and to ask the teacher questions so that you have a good understanding of what the program will entail.
What is Blended Learning?
Blended learning
in educational research refers to a mixing of different learning environments. It combines traditional face-to-face classroom methods with more modern computer-mediated activities. According to its proponents, the strategy...
What are Research Based Math Interventions?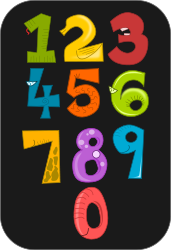 An intervention program provides supplemental instructional materials and activities that will support students' learning without replacing the regular curriculum.  This support is delivered through a structured plan before, during, or after school.  Teachers can choose to use an entire program or components of a program with individuals or groups of students.  Typically interventions are used with struggling students with the intention of raising their academic abilities to grade level.

All research based math interventions are cycles that primarily consist of the following three phases:
Diagnostic assessment
Direct instruction
Follow-up assessment
Blended Learning: The Future
Pros of Research Based Math Interventions
One of the biggest pros of research based math intervention programs is that they provide differentiated instruction. This instruction ensures that a student will receive materials at his given difficulty level.
In addition to assisting students with reaching grade level competence, intervention programs also assist students with increasing their test scores.
Intervention programs are systematic and consistent, which are characteristics that all students, especially struggling students, need.
High quality programs put a strong importance on home-school communication.
All high quality programs include ongoing assessment, which provides regular feedback for the teacher and student that can result in a much needed ego boost for both parties.
Many programs have a built-in staff development component, which will make the process of keeping everyone up to par with the program and on the same page with a students' progress seamless and successful.
Cons of Research Based Math Interventions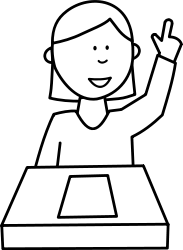 Not all education systems are adopting the right policies to implement blending learning effectively.  Instead of creating a new transition model that uses both traditional and online learning structures, many systems are simply trying to stick the new system in with the old one.  It is important for education systems as a whole and for individual teachers to do everything that they can to implement an appropriate system right from the start.
A number of educators elect not use any Face-to-Face (F2F) and/or real time interaction.  A online program is not intended to eliminate the need for direct instruction and interaction with a teacher.  It is still very appropriate for students to complete much of the assigned work on their own time frame.  However, there should be F2F and/or real time interaction with the teachers and other students at regular intervals throughout the program.
Characteristics of Research Based Math Interventions
Have a Face-to-Face (F2F) or real time first class.  Regardless of the setting for the intervention, present the initial class information in a real time setting that gives students a chance to see the faces of their teacher and classmates.
Give all assessments in real-time with the option of F2F or online.  Even when students cannot take tests in person, they should still be given in real-time.  Offering a choice of F2F or online tests whenever possible will allow students to pick their preferred formats, increasing their chances for success.
Conduct regular real-time conversations.  When students are submitting responses, assignments, and feedback at different times, it can be tough to stay on the same page with everyone.  Schedule "class times" for conversations with the entire class to build community.
Differentiate discussion methods and content delivery.  In addition to providing differentiated material through the program, vary the discussion methods and content delivery so that students will frequently have options that work well for them.
Limit your class size.  It takes time to provide valuable feedback for differentiated instruction.  The more students you have, the less individualization you will be able to provide.  Be realistic about how many students you can work with at any given time.
Articles on Math Intervention
The Future of Research Based Math Interventions
As online classes become more prevalent in our society, the frequency of intervention use will continue to increase.  It is important for all teachers to familiarize themselves with blended learning and to consider interventions for students as needed.


---
Disclosure: This page generates income for authors based on affiliate relationships with our partners, including Amazon, Google and others.