The Many Uses of Bucket Trucks
by SWEquipment
There are so many uses for a bucket truck. This is an informative article that talks about the different ways to use this awesome equipment. Read now to learn more.
Introduction
What are bucket trucks?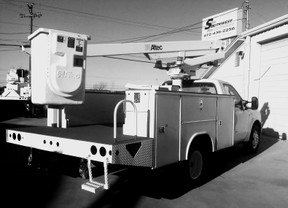 Bucket Trucks are one of the more awesome types of utility trucks that provide the user an aerial-lift so they can reach high places. They are used for many things. They can be used for utility work such as changing out street lights or running telephone lines. Bucket trucks can also be used to help decorate for the holidays or a big party you might be throwing for your neighborhood. They are practically used around everything! Read more below about the neat and interesting things you can use a bucket truck for and you might just find you're in need of one for yourself!
The Many Ways Bucket Trucks Are Used
So Many!
One use for bucket trucks, a personal favorite and one you'd surely never think of, is at the local
carnival or harvest festival. Yes, these utility trucks have been used for bucket truck rides at the carnival. Surprisingly, it is a great attraction. It's convenient for events such as a harvest festival in which you might not have the funds for true carnival rides. Bucket trucks rides can fun for kids or romantic for couples to get a great view of the sunset in the evening. Consider renting a bucket truck for your next local carnival. At a time like this, it also shows that you're making adjustments to save some money for the people of your community. Just make sure you have a qualified operator/driver and you follow all the neccessary safety precautions as outlined by the OSHA.
It is also very common for photographers to utilize the aerial-lift provided by a bucket truck to capture
better angles in their photography. Imagine trying to get a picture of a sunset in a flat part of the country. The perspective will always be null. The picture will always come out better if you are higher up as it makes the point of view much more appealing. It's also a good idea to be slightly elevated when taking pictures of large groups of people such as class pictures on a football field or something of the like. Bucket trucks are arguably better to use than helicopters for achieving high angles as the stability and movement of a bucket truck can be kept to a minimum which in turn makes it easier to actually take the picture.
Similar, but different in the fact the bucket trucks arm movement is taken advantage of more here, quite often, production companies use bucket trucks for better angles in shooting their film. If your truck has been maintained well, the movement is clean and smooth so videographers can get a good shot, and it will also be a steady shot, not wobbly. You'll occasionally find a directors chair up in a bucket truck too! They like to use them to they can see the action better and because they provide a better range of view. Some people say they just like to be above everyone else, but they truly to get a benefit in having an aerial-lift.
A really convenient use is for decorating. All types of decorating! If it's Christmas, you can use a bucket truck to help hang your christmas lights in really high places too dangerous for a ladder. For a
homemade plantation style wedding, you can use a bucket truck to help you build an alter and additionally hang decorations such as ribbons and flowers. These trucks can take you over 60 feet up in the air! Stage decorations for a concert are also easily hung with the use of these. Again, though, make sure you have a proper driver/operator to run the machine.
The last use talked about here is gutter cleaning. This is more of a suggestion rather than a common use for a bucket truck. Cleaning gutters is a dangerous task. Using a ladder 15 feet in the air while bending around to reach the gutters being cleaned is even more dangerous. If you use a bucket truck, you'll be securely strapped in with a safety harness. The bucket should also keep you from falling because you are reaching and bending to clean your gutters. If you use a bucket truck, you much less likey to have a serious accident. Several accidents are caused each year when folks use ladders with no safety harness or additional help to clean their gutters.
FUN FACT
Bet you didn't know...
I'm sure you're aware that linemen who work on utilities such as telephone poles use bucket trucks so they can safely reach the height they need to be at for the work they do. Did you know that bucket trucks can be equipped with an insulated bucket? Insulated buckets help to reduce the risk of electrocution in case of utility accidents and what-not. If you decide to use these trucks to help with christmas decorations, consider an insulated one is case you experience a christmas mishap.
Cherry Pickers
Another Name For Bucket Trucks!
A
cherry picker
, is a type of aerial work platform that consists of a platform or bucket at the end of a hydraulic lifting system.
More Fun Ways To Use A Bucket Truck
Yep, there's even more
So, in my fanatics for bucket trucks and how they could be used, I've come across some more ways to utilize them. Most of these are great ideas for how to have a good time in the country.
BUNGEE JUMPING
WHAT?! It's true! Some extreme thrill seekers out there like to rent bucket trucks to go bungee jumping. Apparently some can reach over 150 feet in the air! This is such and extreme use for a bucket truck, I definitely don't recommend it. I wonder if it's even legal.? If you know, leave a comment below. If you've jumped out of a bucket truck before, puuhhlease share that story below. I am definitely trying to track down a picture of this.
WATER BALLOON FIGHTS
What a great idea! Who would've thought to use a bucket truck in a water balloon fight? It can give you a great advantage over the competition. Being 20 feet or so in the air allows you to "bomb" your competitors as they run by. This is obviously for a large-scale water balloon war. This idea is another great example of how versatile bucket trucks really are!
VALENTINE'S DAY RIDES
Yes, it's utterly romantic. You and your sweetheart 60 feet high, watching the sunset together. It's the perfect angle for such a beautiful view on the day you are celebrating your love for each other. Read this article about bucket truck rides for Valentine's Day.
DEER HUNTING STAND
Wow! This is by far the best idea I've heard yet. If you are out in the country [and especially if you have your own land] you should definitely try using a bucket truck for hunting. Not just deer, but think about the upper hand you could gain if you were sitting in a bucket truck for dove hunting or even bear and cougar hunting. If you belong to a club, you'd probably have to check with them first, before bring a huge utility truck on their land, but it's much easier to hoist yourself up in a bucket than you manually lifting yourself with a very dangerous tree stand. They extend to many different heights, so you could find one for any type of terrain/forestry.
FUN FACT
Watch out for the Po Po's
Did you know cherry pickers are also used as a vantage point for police?
So Now You Want To Get A Bucket Truck
We all do.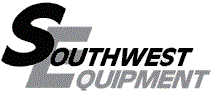 So you've determined that you have a task which requires the use of a bucket truck. Where do you start now? You have to consider all the aspects of using a bucket truck such as expense, length of use, etc. If you only need it once for something small, chances are you won't be buying.
But what if you need it for a longer period of time such as a week or two? You should try to be proactive and look towards the future in this instance. If you think you will again need to use a bucket truck at some point in your future, you might want to consider buying.
Renting a Bucket Truck
If you decide to rent a bucket truck...
You might decide to rent a bucket truck if you are a smaller company with less bulk funds to throw around. You also might decide to rent because you are dealing with a bucket truck supplier you are unfamiliar with. If you do go with renting, make sure you find a company that offers a good deal. Ideally, find a company who is willing to use the rent you've paid as a down payment in case you decide to buy the bucket truck later. A lot of places have weekly and monthly specials like renting for three weeks and getting one free or renting for six months and getting an entire month of rent for free.
Buying a Bucket Truck
If you, instead, decide to buy a bucket truck...
You should definitely be a buyer if you have the money and you are sure a buying a bucket truck would be cost efficient for you or your company. When you decide to buy, though, you are posed with yet another tough issue to work though.
Should you buy NEW or USED?
It is a very difficult problem indeed. If you have the money and it wouldn't put a strain on your books, then go for it on buying  a new bucket truck. However, if you'd like to be slightly smarter about it, you should consider buying used. The decision is made even harder by the fact there are used bucket trucks out there in the market that are of extremely great quality. These used bucket trucks have been completely refurbished utilizing the best methodology in the utility bucket truck industry. If you find one of these used bucket trucks, you'd better jump on it! It is well worth the investment, and you'll get a much bigger return than if you were to buy brand new bucket trucks.
Buying a truck isn't an easy task. Especially if you are buying your first bucket truck. There's a good place to read up about all the details surround your first big decision. If you rush into something, it could end up costing you. Big time. Make sure you do as much research and get as much information as possible before you sign those papers!
Bucket Trucks For Rent on YouTube
Check out the quality of these bad boy bucket trucks!
Southwest Equipment in Lewisville
Southwest Equipment | Bucket Trucks Online
Altec Bucket Trucks
These are great too!
Other great articles to read!
Check these out, my friends.
---
Disclosure: This page generates income for authors based on affiliate relationships with our partners, including Amazon, Google and others.