Bulimba in Brisbane, Queensland
by ronpass
Bulimba is a riverside suburb of Brisbane in Queensland, a State of Australia. Bulimba has changed from a sleepy village to a bustling suburb with valuable real estate.
Bulimba - the changing face and growth in real estate values
Real estate value - riverside, infrastructure and strong community
Bulimba Real Estate
The real estate value of Bulimba has exploded over the last 25 years because of its location, amenities and community life.  Over this period, the undiscovered village of Bulimba became a much sort after location and land values skyrocketed.  For example, a 24 perch (612 square meters block) increased in value from $30,000 to $550,000 over the 25 year period.   Real estate values have grown rapidly because of the proximity to the river and the City, amenities and strong community life.
Location
Bulimba is a riverside suburb of Brisbane, the Capital of Queensland  a State of Australia.  It is located on a bend of the Brisbane River and is situated opposite the up-market suburb of Hamilton and Breakfast Creek. 
The suburb is very well situated being 8 minutes by car from Brisbane City and two kilometers from the Gateway Bridge which links the North Coast and South Coast highways.  The Brisbane International Airport is 15 minutes by car from the suburb.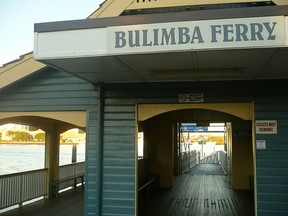 Bulimba is served by the CityCat, a fast, twin-hull ferry service that takes 20 minutes to reach the Riverside Center in Brisbane City and 30 minutes to reach South Bank, the city lagoon beach and Performing Arts Center.  The beautiful National Park on Mt Glorious is less than 60 minutes by car from Bulimba.
The car trip to the Gold Coast takes 45 minutes while the Sunshine Coast is less than 90 minutes.  Bulimba is within easy reach of stunning Stradbroke Island - a 45 minute car ride to the bayside suburb of Cleveland followed by a 20 minute water taxi ride across Moreton Bay.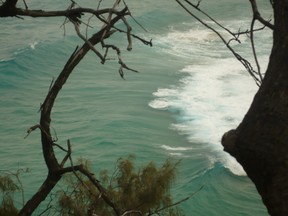 Amenities
There are two multi-cinema complexes, one in the main street and the other in the adjacent suburb of Hawthorne.  Visitors from all over Brisbane come to Bulimba to enjoy the cinemas and a meal, some arriving by ferry with their bottle of wine in tow.
Sporting clubs abound within 2 kilometers of Bulimba.  The following sports are catered for:
Sailing
Rowing
Golf
Soccer
Australian Rules
Rugby Union
Hockey
Bicycle racing
Squash
Tennis
Netball
Cricket
Rugby League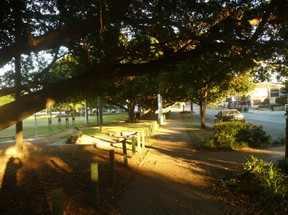 There are a number of football and cricket fields within the suburb along with parks and barbecue areas adjacent to the river.  The suburb is also served by two gymnasiums.
Multi-million dollar homes line the riverfront and homes in excess of 1 Million Dollars are common.  Two bedroom units with river views range in value from $649,000 to $1.2 Million Dollars.
Community Life
Bulimba boasts its own Capella community choir, Street Festival and classes for Latin Dancing, Jazz Ballet and Martial Arts.
There are 18 restaurants and cafes in Oxford Street, the main street that runs to the river.  Cuisine available in these eating places includes Indian, Australian, Thai, Italian, Mexican and Lebanese.
Tree-lined streets and the river attract a wide range of bird life including Kookaburras, Rainbow Lorikeets, Rosellas, Finches, Pigeons, Doves, Ducks, Ibis and Honeyeaters. 
Schools within 5 kilometres of Bulimba include:
Lourdes Hill Girls Christian College
Cannon Hill Anglican Boys Christian College
Church of England Boys Grammar School
2 State Schools
The Riverbend Bookshop & Coffee House in Oxford Street boasts many awards, including the award for the Best Australian Independent Bookseller.  Oxford Street is also home to The Mary Ryan Bookshop and boutique shops offering clothes, jewelry, home wares and trinkets.
So you can jump on the ferry in the City, travel along the Brisbane River, hop off at Bulimba and take a leisurely stroll down Oxford Street taking in the shops, stopping off for a meal and then catching a movie before the return ferry trip to the City or Western suburbs.
Bulimba real estate values are sustained by three key features that are much sort after by buyers:
Location – proximity to the river and the City
Amenities – sporting, cultural and outdoor activities
Community – centered around Oxford Street and supported by the schools, bookshops, sporting clubs and social activities.
Oxford Street, Bulimba
Bustling life in Bulimba's main street
---
Disclosure: This page generates income for authors based on affiliate relationships with our partners, including Amazon, Google and others.