What Motivates Public Service Managers?
by ronpass
Public service managers are motivated to "make a difference". Whatever their profession, they pursue this commitment despite the very real constraints they encounter.
Public Service Managers - A Commitment to Making a Difference Despite the Barriers
The barriers to effective public service
Public service managers are motivated to make a difference despite the barriers put in their way.
When you ask public service managers about their motivation, the most common response is "to make a difference".  This response is common amongst public servants whether they work as police officers, nurses, accountants, community workers, lawyers or IT staff.
Public service managers have to put up with a lot that could de-motivate them or contribute to disengagement.  The character of the public service and its accountabilities can put real barriers in the way of achievement and reduce the potential for intrinsic satisfaction.  However, despite these constraints, many public service managers dedicate their careers to serving the community.
Exploring the barriers can give you some insight into the commitment of public service managers (against the odds) and an appreciation for how they serve you as a member of the community.
Through Rain, Wind and Snow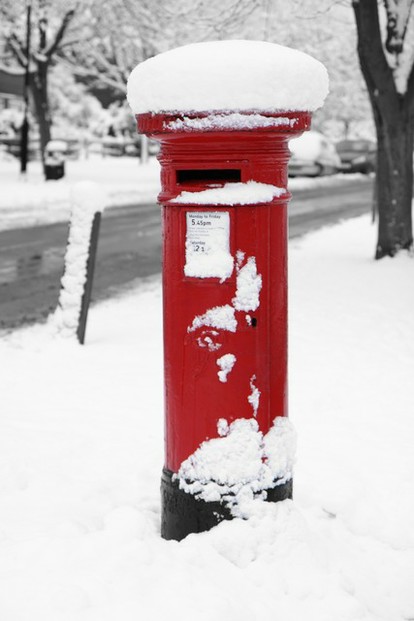 British Letterbox
Barrier 1: Inequitable pay rates for some public service manager jobs
Many professionals within the public service are cognizant of the differences in pay when compared to the private sector.   This is particularly true of lawyers, accountants, forensic scientists, nurses, allied health and mental health professionals and information technology or communications experts.  The lower pay relative to the private sector for these professionals can be a real dampening factor.  However, despite this, in the main they continue to offer dedicated, professional services.
Barrier 2: Process obsession by the public service hierarchy
Many public service organizations are obsessed with process.  If something goes wrong, a new process is introduced to "ensure" that there is no recurrence.  Of course, you cannot make prescriptions for every possible eventuality.  However, senior public service managers feel they have to cover "gaps", so that they fulfil their responsibilities to the organization and the community.  Associated with this is what I call the "jack-up" principle – when a mistake is made at one level, the relevant delegation is taken away and given to the next management level.  The result is that decisions are made further and further from where the information and action is - thus ensuring that poor decisions will continue to be made.
This process obsession can erode the confidence and motivation of public service managers and reduce their intrinsic job satisfaction.. 
Research has shown that many private sector managers cannot survive in such an environment because of the extended decision processes and the erosion of personal responsibility and sense of job completion.
Public service managers are able to overcome these constraints because of their commitment to making a difference.
Barrier 3: Political interference and micro-management
Politicians have to be accountable to the public, their constituents and ultimately, Parliament.  However, some politicians engage in micro-management, thus frustrating senior bureaucrats who are trying to get on with the job.  A culture of blaming ensues with each public service manager trying to protect themselves from criticism and blame – thus exacerbating the micro-management disease. It takes considerable commitment and fortitude on the part of public service managers to persist in "acting in the public interest" and making decisions "without fear or favour".
Barrier 4: Media watch and scrutiny of public service managers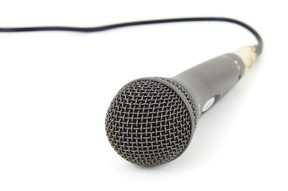 One of the greatest dampeners on the motivation of public service managers is biased media reporting, especially by newspapers that seek to sensationalize stories.  The print media often presents inadequate or inaccurate information, comments taken out of context or reporting that offers only one side of the story (usually the side that is detrimental to the public service). 
Public service managers feel battered by the media despite their best efforts to "make a difference".  The level of scrutiny today is intense with reporters often being aware of a major incident before senior managers have been informed.  The actions of public service managers can be video-recorded via Smart Phones and made public via social media such as Facebook.
It takes persistence and enduring commitment to work through this scrutiny and to put forward accurate information for community evaluation.   Many public service managers are now turning to social media (blogs, Twitter and Facebook) to enable the community to have an informed view of their decisions and actions.
Image Source: Pixabay
Barrier 5: Resource limitations for public service managers
Many public service managers suffer severe resource limitations, whether that is in the form of staff, cars or equipment.  The resource constraints are driven, in part, by a distorted perception of accountability to the public, Treasury Departments focus on measurable (quantitative) outcomes (many public service effectiveness measures are qualitative) or a politician's desire to keep the electorate happy by demonstrating "economic responsibility".  
Public service managers are increasingly turning to effectiveness measures to offset the influence of an overwhelming "economic rationalism" that puts efficiency ahead of goal achievement..
Public service manager job: a calling to community commitment
These five barriers are very real constraints for managers in the public service.   However, it has been my experience in training over 2,000 public service managers throughout Australia that the vast majority of them are dedicated and totally committed to making a difference.
Many commentators now suggest that a public service manager job is a calling, not just a profession.
You might also like
How To Ask For A Raise
Do you think you are worth more than you are being paid? Asking for a raise ...
Unpaid Internships
Working free for someone? Don't dismiss Unpaid Internships out of hand becau...
---
Disclosure: This page generates income for authors based on affiliate relationships with our partners, including Amazon, Google and others.