Business Management Software
by DarylSerrano
Why Investing on Business Management Software Can Surely Influence a Business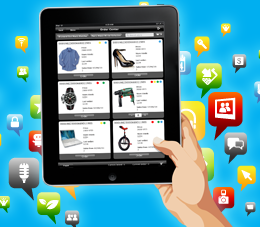 It is a widely known fact that handling any forms of commerce is challenging beyond words. You have to be wise enough so that you can withstand the rigidity of the game. Contrary to what others think, outsmarting the threats in the world of business can be simple.
Try to picture out these two different scenarios which happen on a daily basis to two fashion retail shops:
 
 
Fashion shop A
~ sells items that are sourced from nearby manufacturers. Every week, new stocks are delivered to the shop so the secretary encodes and prints everything on paper. Whenever the business owner has important reminders, she also hands in memos in black and white to the secretary. In between receiving orders and organizing files, the secretary receives endless calls from clients about product queries and shipment updates. During the first few months of Fashion shop A, everything's flowing smoothly until things took a bitter turn. The shop's sales drastically plunged because of unmonitored stocks, delayed shipments, and unresolved complaints.
Fashion shop B
~ gets its supplies from international shops. Each week, fresh stocks of clothes, shoes, and accessories arrive at the shop. Before the delivery of items, the supplier already sends an online invoice which the secretary immediately saves and adds to the shop's online database of items. All memos, sales, return requests, and client feedbacks are virtually inputted by the secretary to facilitate an organized system. Every night, before the owner sleeps, she inspects the progress of the business using her Google Nexus Prime phone that's linked to the office database. In only a few months' time, fashion shop B has already established a reliable reputation among a wide pool of consumers.
If you will notice, both shops have promising beginnings but things turned out differently because of their managerial differences. The first one relies on traditional mechanism while the second shop took the risk of using business management software. While traditional schemes are still effective on small scale businesses, there's a bigger tendency for them to have problems due to disorganization.
Fashion shop B might have spent a considerable amount of money to set up business management software but the effects are noticeable. Even the return of investments can be quicker because of the positive upshot in sales caused by establishing a good reputation in the industry.
Availing of business management software is very easy as it will only require a meeting with a program provider. It is significant to initially determine what functions the company really needs in order to avoid wasted money on unused applications. Most providers are open for customizing packages especially if the client has a clear idea of what he or she wants. Nonetheless, the providers can still offer consultations for those who are just starting. Several gadgets like smart phones, tablets, and laptops can be tied in to the office computer for further accessibility.
Despite the lingering risks one can encounter, it is absolutely possible to defy them. All that's needed is the willingness to reach things beyond one's limits.
Watch this video to learn more about Business Management Software
---
Disclosure: This page generates income for authors based on affiliate relationships with our partners, including Amazon, Google and others.