Public Relations Job
by DarylSerrano
Do You Really Have What It Takes?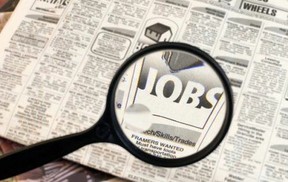 Not a single one can attest that jobs within the avenues of public relation seem to be exciting amid the challenges that come with them. What more if that particular job is in London? For the longest time, employment slots in PR agencies London have always been vied for. Not only will you work in a country that's bursting with inspiration but you will also get the chance to meet people in the society's upper crop.
So what do PR jobs really call for?
A person working in the public relation trade basically strives to create a pleasant yet professional relationship between a company or an individual and its clients.  From preparing an image down to the actual marketing, these are some tasks to be expected. Anyone who's aiming to land PR jobs are not really obliged to have specialized degrees but communication-related degree holders can find the jobs more convenient for them.
In the end, what will be looked up are the following characteristics:
Creativeness
Since the competition in the market is very high, you will be anticipated to come up with highly exceptional ideas that will stick to the public's mind. Imagination is the key to have strategies that will give you an edge over your competitors.
Concern
You will be working closely with your clients and this means that you will share with their achievements and failures. More than the triumphant times, you should know how to walk in their shoes and how to feel for their problems. Treating their problems as your own can already help you in strategizing.
Organization Skills
Having an obsessive-compulsive disorder can be considered bad but for this industry, it can actually be useful. You will be dealing with so many meetings and reminders which is why you will need to be attentive at all times. There's no room to be preoccupied in this industry as you are required to gracefully deal with stress and deadlines. Don't worry though because as long as you make sure to list everything, you'll be fine.
Confidence
In a dog-eat-dog trade, you should not feel or at least appear to be scared. Being obvious that you're intimidated will make other people trust you less and you don't want your clients to do that. Practice carrying yourself in such a way that you will appear confident but never boastful. Maintain eye contact with the people you're talking to so that they'll know that you are sincere and reliable. Exuding confidence will only make people drawn to you and your talents.
Despite the possibly long hours of work, having a taste of working for PR agencies London is definitely a remarkable experience. It is likewise a perfect opportunity for you to build your network as you climb the career ladder. You'll never know when you're going to need some of the people that you meet along the way. At first, it might be truly challenging to seek for jobs but once you're in the industry, things will eventually fall in their rightful places.
---
Disclosure: This page generates income for authors based on affiliate relationships with our partners, including Amazon, Google and others.